Reward: 1000 Reales + 500 Reales for staying out of combat
After accepting the contract, the assassination contract skull marker will appear on the map within a rectangular restricted area zone in a square courtyard of the building directly southwest of our current position.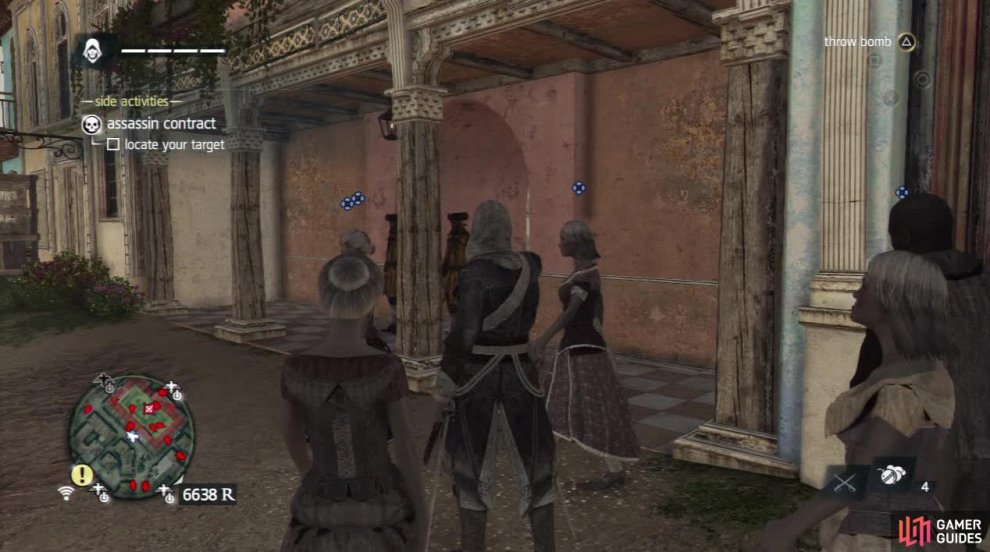 Head to the target area and climb up to the roof. From the rooftops here, we'll be able to peek into the restricted area in the courtyard below. The target will be patrolling up and down the western wall of the courtyard. Use the treetop path in the centre of the courtyard or the stalking zones below to move in close and assassinate him when he comes into range. When he is dead, the contract will be completed.