Whither Faith
| **Difficulty** | 2* |
| --- | --- |
| **Gil Obtained** | 600 |
| **Item(s)** | Scholar's Glasses |
| **Maximum HP** | +80 |
| **Strength** | +6 |
| **Magic** | +6 |
Upon your arrival, you will be immediately introduced to your first quest " Whither Faith " (dubbed a sidequest but in actuality, a major part of the main quest) whereby you need to collect clues from various witnesses around the plaza and station areas. The Inquisitor in charge is asking for any information you have so let's go and collect some.
Ahead of you will be a shining purple object on the floor. These are fliers offering clues to the culprits. Examine them to gain valuable info for the investigation. At the entrance to the station and next to the Canvas of Prayers board, you can find Thornton who offers an easy sidequest (see the next caption box for details).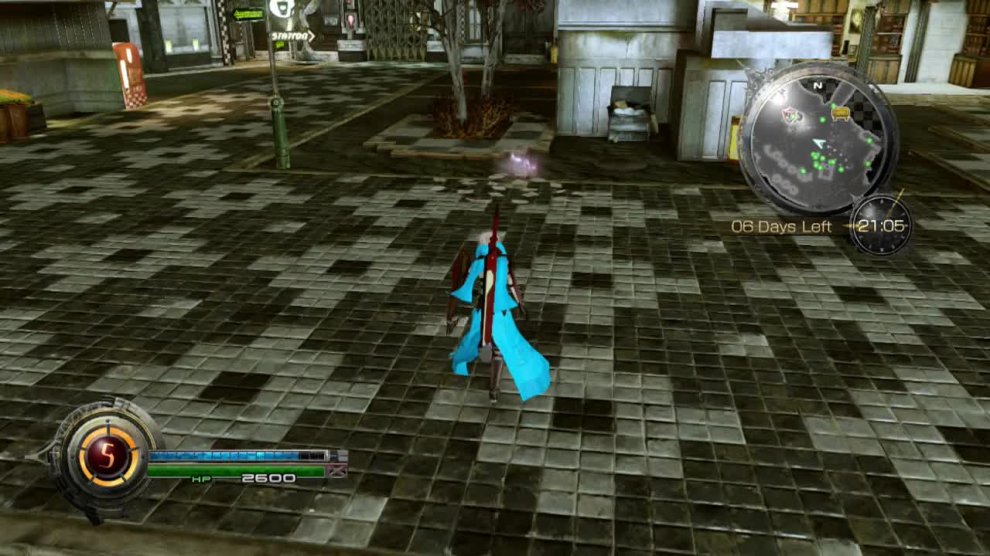 Go and talk to the shop vendors and the Innkeeper for further details regarding the investigation. Hope will call you after each successful chat and tell you how much information is needed. Another person you can talk to can be found up the stairs heading to the station and to the right. She is a Cleric for the Order. Most of the people offering information can be identified by the ??? above their heads. Finding Holmes also gains you more information so be sure to complete that quest.
If you have spoken to everyone around the station and shop vendors, there is another man east of the crime scene up on a balcony there. Climb the ladder and speak to him. Just around the corner to the north is a man that will run off. Catch him and make him tell you what he knows! You should have garnered enough evidence now so return to the Inquisitor and speak with him to complete the quest and investigation. You will also gain the EP ability Chronostasis at this point!
A Note About Chronostasis : If you have read the introductory section on this ability, ignore this section. Chronostasis is probably the single most important EP ability you have. Making liberal use of it allows you to complete quests easily within any time limits. You should aim to use it if you have to do a lot of travelling around and should conserve your EP solely for Chronostasis unless otherwise stated. The guide will tell you when it may be best to employ it but just try to remember to use it during a long section or if there is a time limit for the quest.
Warning : If you fail to collect enough clues for the Inquisitor by 23:45 you will automatically fail Whither Faith and the game will move forward automatically to quest 1-2. You will not get any reward for it either.
Where Are You, Holmes?
| **Difficulty** | 1* |
| --- | --- |
| **Gil Obtained** | 300 |
| **Item(s) Obtained** | Railworker's Cap, Railworker's Beret |
| **Maximum HP** | +30 |
| **Strength** | +3 |
You can find Holmes in a corner to the left of the Innkeeper. He's wearing a stationworker's uniform so is pretty hard to miss. He has his head bowed as well. Run over to him and after telling him the situation, you must escort him back to Thornton. Jog back up the stairs to the station and speak with Thornton to finish the quest. More souls stolen, er, saved!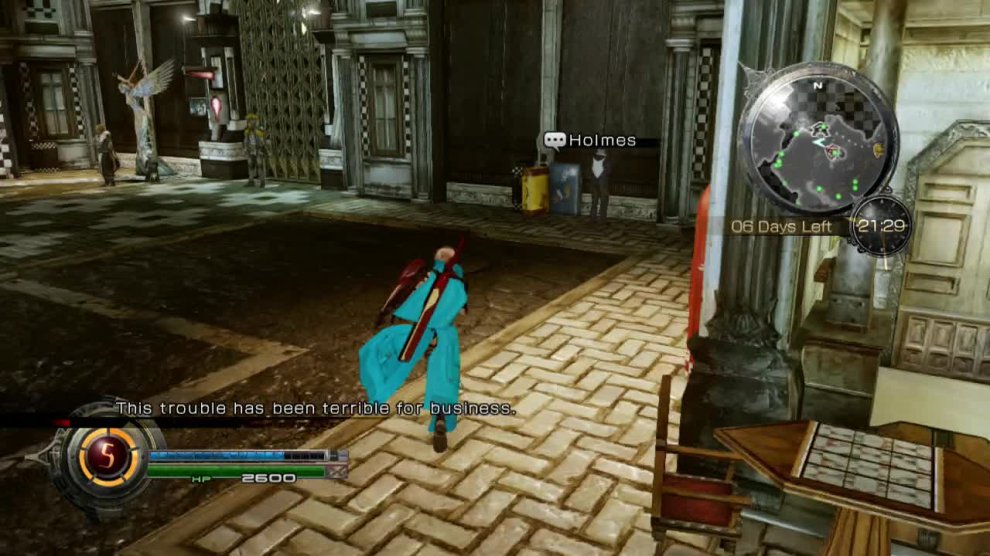 If you have time before midnight, you can now visit shop vendors so head on over to the Outfitters to buy new things. What woman doesn't like shopping? Well, except me. Purchase the Nocturne garb because it will come in handy for future fights. Next, head over to the east of the station entrance and up some scaffolding for a treasure sphere containing the Fighter's Emblem which adds a nice 15% physical damage boost. Your physical-based schemata will benefit from this.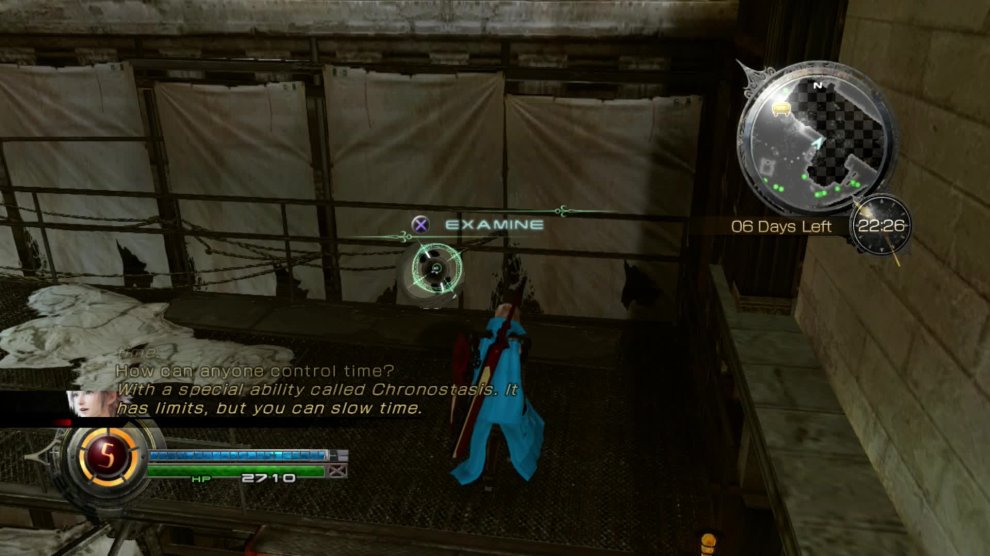 Finally, as midnight approaches, climb the ladder in the centre of the plaza and stand on the structure there so you can conduct some surveillance and begin the next quest.
Note : We recommend completing the two sidequests and shopping by around 23:45. If you do not manage this, you won't miss out on too much so don't panic and just carry on. If it looks like you may miss the time, use Chronostasis to complete whatever you still want to do.