When you arrive in Yusnaan, head to the Reveler's Quarter and speak with the Diviners again. As it was ordained, so you came to them. They will now ask you to find the Desert Flames around the city. There are three in all, one of which you already have. The next one is nearby, just at the bottom of the steps leading up the Augur's Quarter near the Inn.
Find the Elegant Gentleman stood near the right side at the bottom of the steps. He has lost his Desert Flame and is quite distraught about it. Hand over the Desert Flame you found and he will give you 6000 Gil as a reward. Funnily enough, his gem is just to the right underneath the smashable red boxes. Grab the Desert Flame twinkling underneath.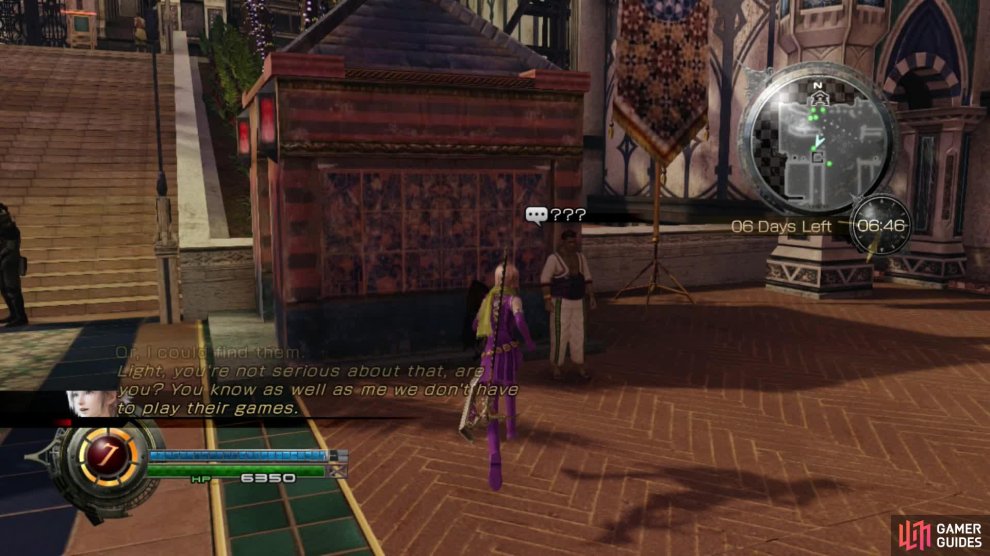 To find the next two, go north to the station. There is a Gem Merchant stood on the terrace just outside who will sell you 2 Desert Flames for 4000 Gil. At least we made a profit, right? Head back to the Diviners with your gems. They will give you your next task. To hunt Niblets to extinction until the Last One appears and then vanquish it. We won't be doing that just yet so let's move on to the Dead Dunes. Teleport there now.