| Difficulty | 3* |
| --- | --- |
| Availability | After main quest chapter 1-2 on Day 1. |
| Location | Warehouse District |
| Gil Obtained | 6000 |
| Item(s) Obtained | Brigand's Tricorne, Pendragon |
| HP | +120 |
| Strength | +12 |
| Magic | +10 |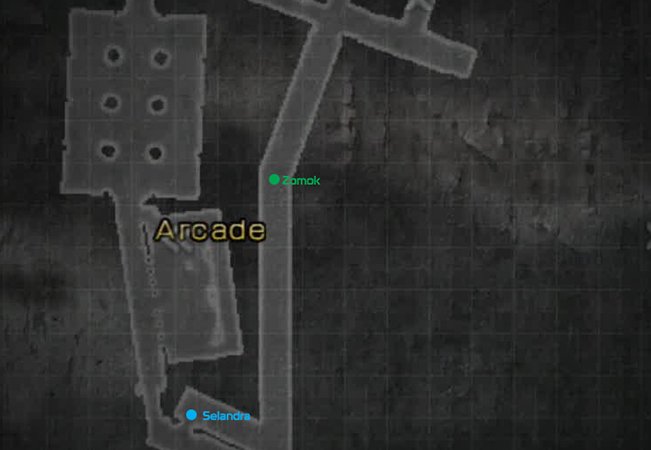 A Chaos Infused Zomok is quite a stern test of your skills at this early stage but can be accomplished. You should focus on equipping as many Thunder -imbued abilities and spells as you can, notably the Electronica schema, Thundara on Passion Rouge and Sparkstrike on Nocturne. Equip the Thunderbird Bracelet and the Stormbane Choker because Zomok's attacks are primarily Wind based and the Battleaxe of the Believer can really help too.
Start by debuffing Zomok with Deshell and Deprotect while guarding any attacks he throws out. You can perfect guard him quite easily as his attacks are fairly slow. Switch to Electronica and throw out some Thunder spells. If you see him attack with Stormfront , quickly shift to whichever schema you equipped with the Stormbane Choker to minimise the damage.
By now his Stagger Wave should be red so switch to Nocturne and attack with Sparkstrike to stagger him. If the debuffs have finished, quickly debuff him again and then carry on attacking with Thunder abilities to make him reach level two of his stagger. He will be almost completely out of action now so switch Nocturne and unleash Overclock. You can remove a huge chunk of HP that way.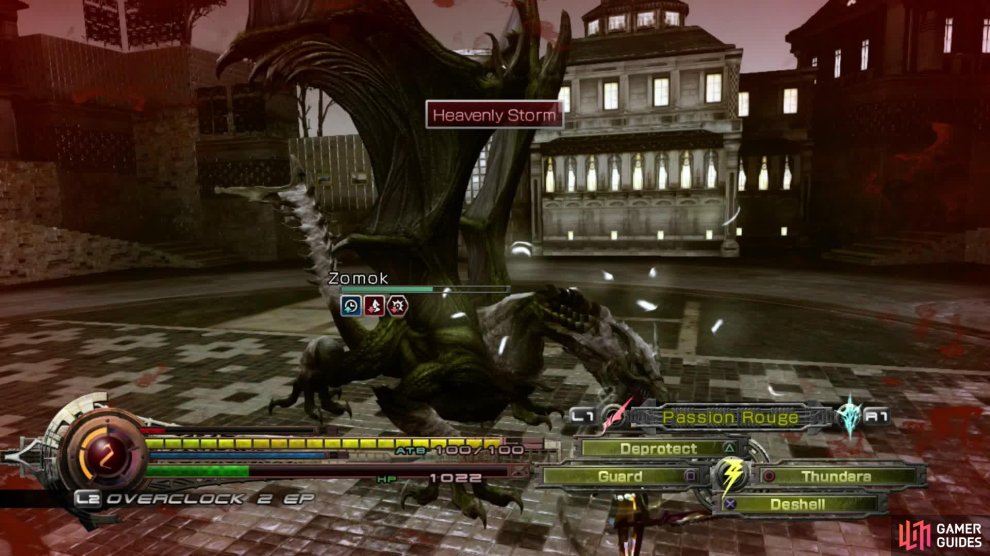 After he gets up he usually lets rip with Heavenly Storm so you must be switched to the schema with the Stormbane Choker to block it. If you have Guard Level 2 equipped here you can just guard and block pretty much all damage until it's finished. He gets a little more aggressive and starts using Stampede but you can easily achieve a perfect guard and send him straight into another stagger.
Resume your assault on his Stagger Wave and keep repeating your attacks. When you stagger him again, unleash a final Overclock to finish him off and collect your reward. Your stats get a significant boost from this achievement!