| Difficulty | 2* |
| --- | --- |
| Availability | After main quest chapter 1-2 on Day 1 and from 15:00 - 03:00 every day after. |
| Location | Pilgrim's Passage, Warren and Old Town |
| Gil Obtained | 1600 |
| Item(s) Obtained | Black Cat Ears |
| HP | +80 |
| Magic | +12 |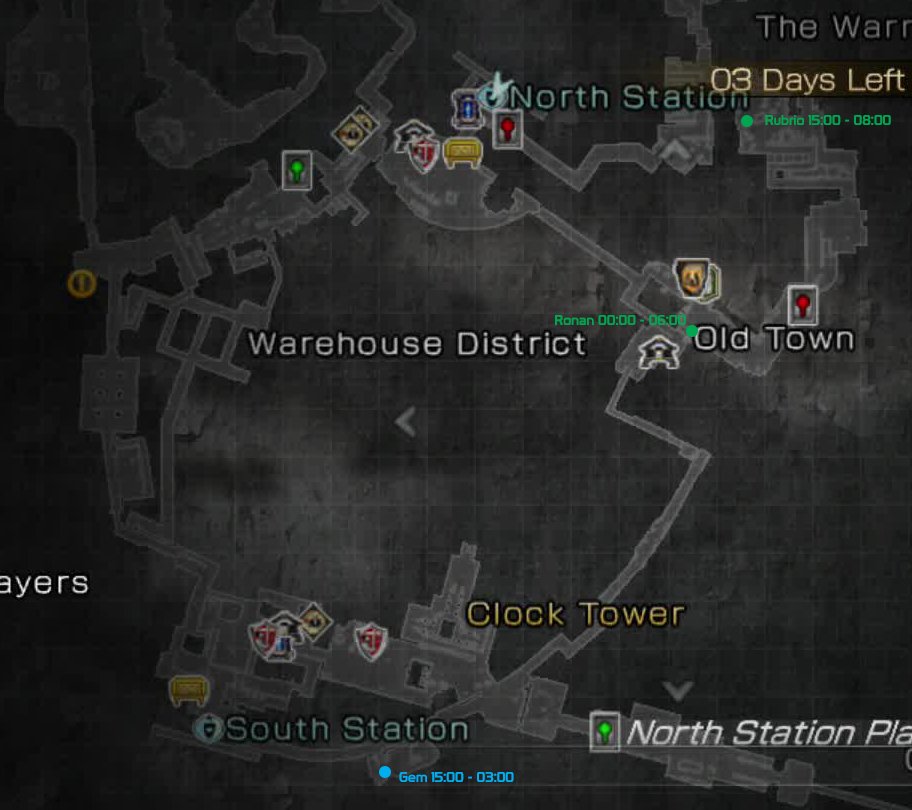 Head for the area near South Station and speak to Gem the cat about her predicament. You can only complete this quest during the opening hours for the Warren 00:00 - 06:00. Go to the Wall of Joy area (near the General Store) in the Warren to find Rubrio. He will make the Starlit Spice for you but needs two Niblet Hairballs. Get the potion from him but be aware that it will send the cats surrounding Ronan into a frenzy. If Lightning is hit by a cat, the object is lost and you have to go back to Rubrio for more.
Ronan can be found in Old Town just south of the merchants. Save your progress when coming out of the door from the Warren just in case. Your best bet is to approach the group of kitties, then turn tail and run back through the doorway to the Warren and climb up the ladder here. Stand atop the wall and wait for the crazy kitties to collect at the base. Then you can jump over them and sprint to Ronan and immediately press the Examine button.