| Difficulty | 1* |
| --- | --- |
| Availability | Complete main quest 1-5, quest must be started within 24 hours after this |
| Location | Luxerion City |
| Gil Obtained | 500 |
| Item(s) Obtained | Leather Rucksack |
| HP | +40 |
| Strength | +2 |
| Magic | +4 |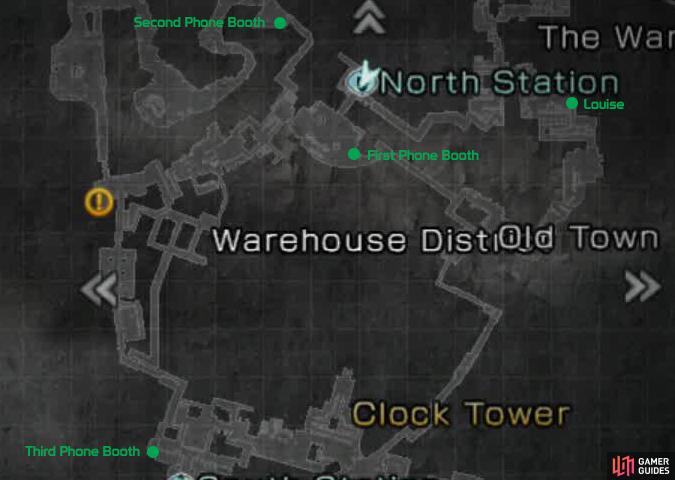 Louise will have you running all over Luxerion so use of Chronostasis is advised. The first phonebox you need to go to is the one in the Forsaken Graveyard where you had to enter the code. Answer the phone when it rings to have Louise send you to another place.
The next place is at the phonebox just outside South Station near the western wall. Answer the phone and after the conversation, a man will tell you about Louise. We still need to make sure she's ok though, just to be sure.
Louise's position is in the Warrens and you must wait till midnight to enter so take some time to replenish items or fight monsters for EP. Be there at midnight sharp though and enter as soon as the door opens.
Louise can be found in a little alcove on the eastern side of the Warrens where you found the first Oracle Drive. She is surrounded by Children of Etro who run off when you approach. Speak with her to complete the quest.