| Difficulty | 1* |
| --- | --- |
| Availability | Complete "Saving The Angel". |
| Location | Jagd Village and Wildlands |
| Gil Obtained | 300 |
| Item(s) Obtained | Golden Flower, Chocobo Chick |
| HP | +80 |
| Magic | +6 |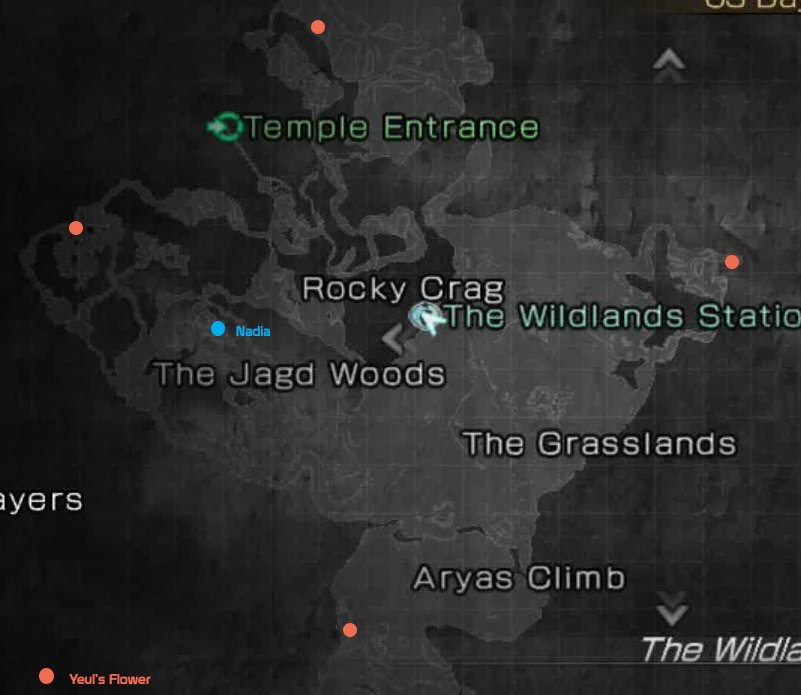 Nadia explains to you that a legendary flower known as Yeul's Flower (aww) can help to heal Chocobos tremendously. Nadia wants a bit of the flower if you find one. There are four in total scattered around the Wildlands and they regrow every ingame 24 hours making them a must if you wish to restore the Angel to his full capacity.
The nearest one is just to the north in the woods and they can be recognised by their glowing light. Check the map for their locations and follow the walkthrough for good times to pick them up. Remember you must lead the Angel to them to get the full benefit of their healing power. Of course you can collect them at your leisure if you wish.