| Difficulty | 2* |
| --- | --- |
| Availability | Complete "Fuzzy Search" and then available from 06:00 - 18:00 |
| Location | Aryas Village |
| Gil Obtained | 1200 |
| Item(s) Obtained | Cowboy Hat, Creamy Sheep Milk |
| HP | +80 |
| Strength | +8 |
| Magic | +6 |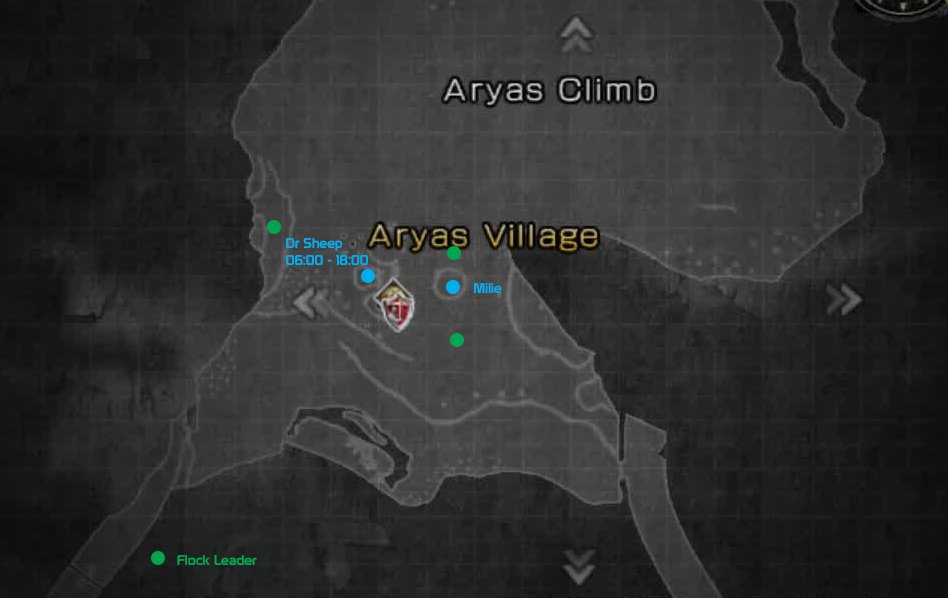 You can use the Angel for this task or if you prefer, can just swipe your sword at them to get them moving. Either way, the first flock is found just to the east of the pen. They are denoted by the orange dots on your map so head over there. Nudge them in the direction of the pen, and try to keep a distance behind them but close enough to adjust direction if you need to. They have a habit of swerving off in a random direction, so you'll need to be ready.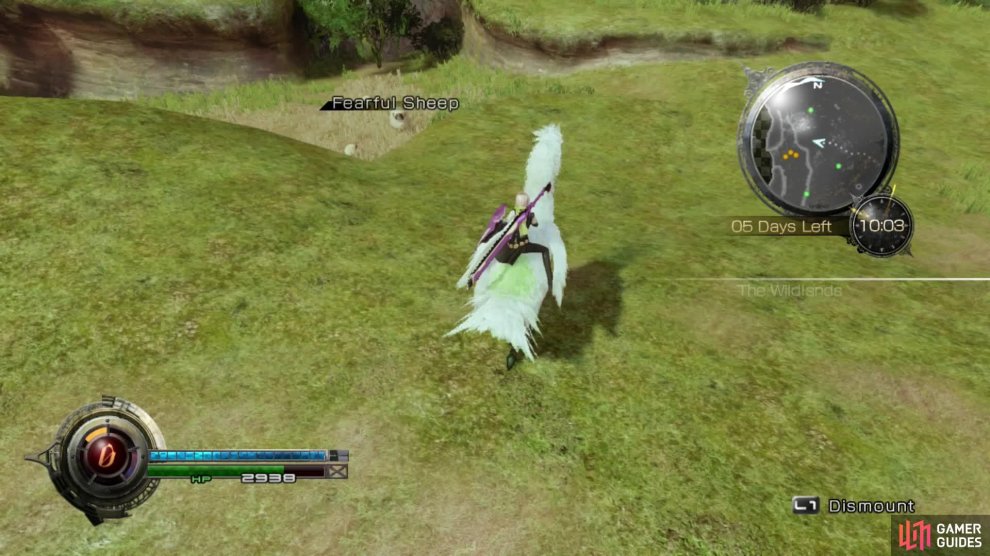 The next flock is to the southeast of the pen. If you can't find them, speak with the villagers and they'll give you clues to their locations. Steer their fuzzy behinds back to the pen. The final flock is near to where you found the Yeul's Flower and Aryas Apple. They are in the little gorge there so lead them out of the channel and back to the pen for your reward. If you have already healed the Angel fully, you can sell any other chocobo items you acquire.