| Difficulty | 2* |
| --- | --- |
| Availability | From 11:00 - 19:00 daily |
| Location | Yusnaan City |
| Gil Obtained | 1500 |
| Item(s) Obtained | Crown of Youth |
| HP | +80 |
| Strength | +8 |
| Magic | +4 |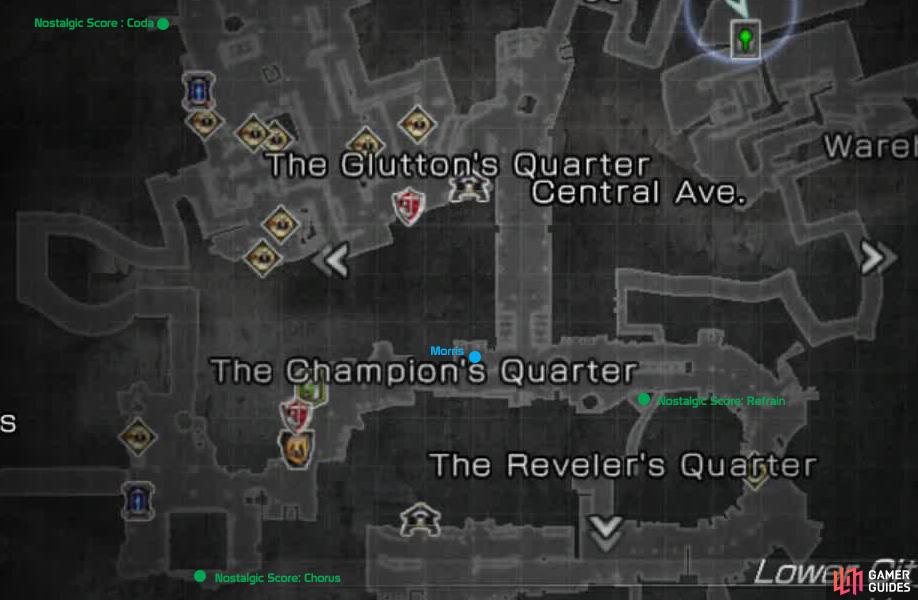 Lumina has concocted yet another scheme to make Lightning's life just that little bit more miserable. She really knows how to stick the knife in, doesn't she? Your task is to obtain the rest of the melody for Morris from treasure spheres around the city. There are three in total and you can identify them because they play that bit of the melody when you're nearby and the spheres themselves have musical notes around them.
The Nostalgic Score: Refrain can be found up a ladder just south of the Cactuar Statue. You will spot some red boxes at the top that you must smash in order to reach the sphere.
Nostalgic Score: Chorus can be found in the Champion's Quarter near the Slaughterhouse. There is a fenced-off area and behind that are the red boxes hiding the treasure sphere.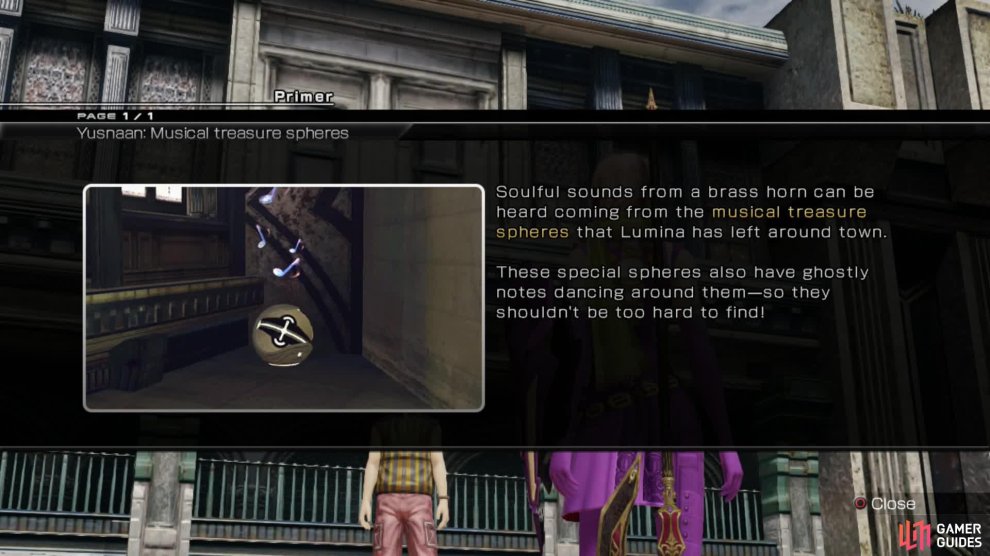 The final piece Nostalgic Score: Coda is found on the west side of the station area, in a little alcove just north of the General Store. When you have them all collected, return to Morris who will then play the whole thing for you. Recognise the tune?