| Difficulty | 3* |
| --- | --- |
| Availability | Complete main quest 2-3 then between 19:00 - 03:00 |
| Location | Slaughterhouse |
| Gil Obtained | 4200 |
| Item(s) Obtained | Nickel Gear, Crystal Medal |
| HP | +140 |
| Strength | +12 |
| Magic | +8 |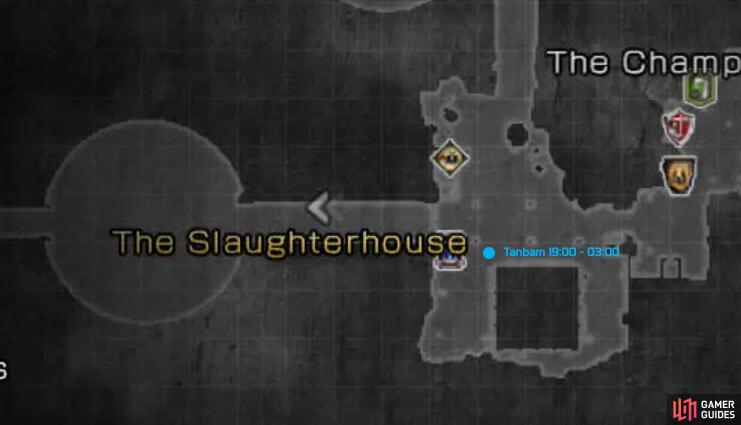 You must fight a Desmond in the Slaughterhouse. This robot is a stronger version of the Desdemonas you have been used to fighting so far. Tanbam will give you the Libra information before the fight so have a look at it if you wish.
Desmond is resistant to all status ailments before Stagger. Like the Desdemona it is very weak to lightning and fire damage so make sure to equip those abilities before the fight. The Ghostly Hood is essential to absorb its heavy physical attacks. The T hunderbird Bracelet and an Enthunder Potion will also help a lot but aren't that necessary.
At the start of the battle, Desmond will cast Bravery just to give its physical attacks more wallop. As well as Rush, Desmond uses Assault, a very similar move but a lot stronger. If you keep right at the perimeter of the battlefield, you can actually avoid the attack altogether. If not, just switch to whichever schema has the Ghostly Hood equipped.
Desmond can hit you twice with Rush if you aren't careful so do make sure to block the damage as best you can. It also has a very high Stagger resistance but if you use Overclock, you can bring a quick Stagger in no time. Once staggered, Desmond will suffer from Unprotected and will be especially vulnerable to physical attacks.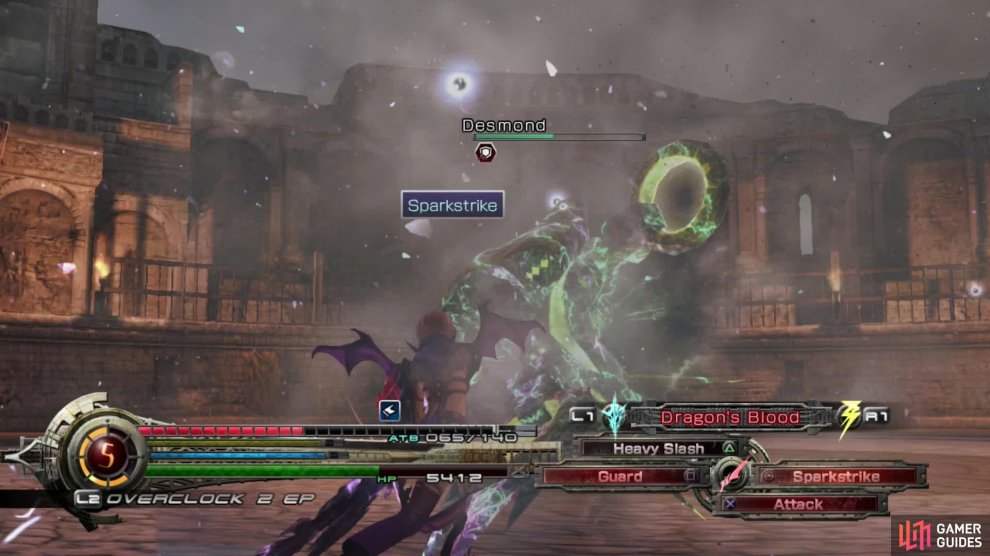 Even after it wears off, you can keep attacking with lightning attacks and do massive damage. You can also inflict status ailments on it at this time to really maximise your damage. Once it's staggered, the battle is a formality.