Nettle's Reward
Drop by Nettle's Crossing and head to the river, where Davic Nettle will pull himself out of the water, mummble to himself, and give you your rightful reward. Be sure to loot his body for a Shortspear +1, to add some material compensation on top of the experience you earn. Spears have merit as a weapon due to their reach, allowing an otherwise vulnerable character (like, say, Tristian) to attack from a distance, ideally behind your front-line warriors.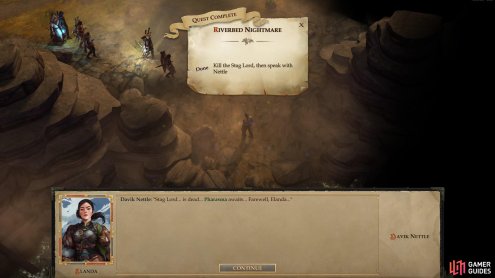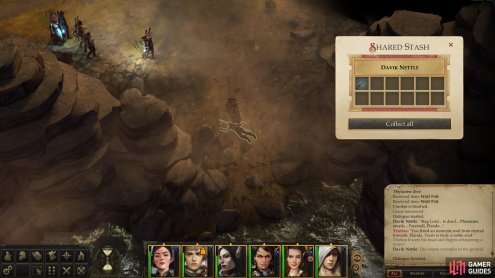 Final Business in the Trading Post
Once you're back in Oleg's Trading Post, inform Oleg of your victory. After congratulating you, he'll contemplate what this means for the Stolen Lands, then encourage you to return to Restov with the news.
Reward: For telling Oleg about your victory over the Stag Lord
90 XP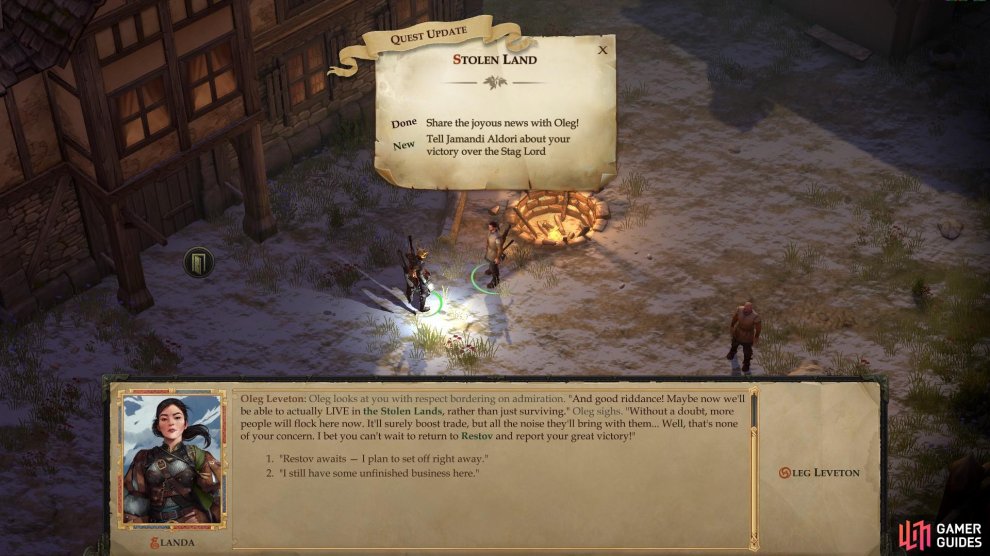 It's not a bad idea, but you may want to consider your options. If you still have time left, you might want to spend more time exploring the Stolen Lands. There are always random encounters you get can into if you want to score more experience, but you should be especially keen on clearing all the areas listed above if you haven't already.
Whenever you're done exploring the Stolen Lands, return to Restov by picking the appropriate dialogue option while talking to Oleg.