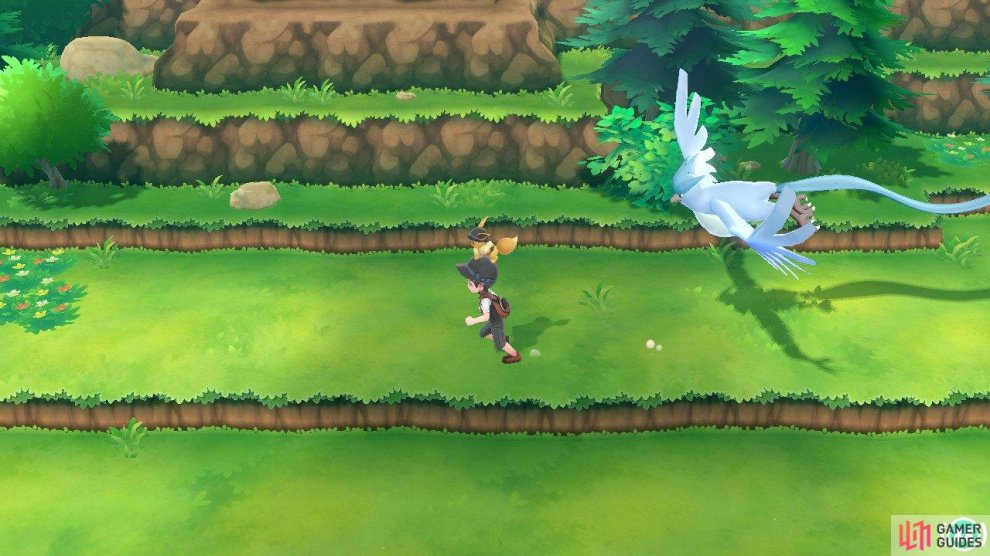 Once you've got your second Pokémon, you can choose to have a buddy Pokémon follow you while you're traveling. To do so, you'll need to access the Party menu from the main menu, then select your Pokémon and choose the "Take Out of Poké Ball" option. Voila, your buddy Pokémon will now follow you like a lost puppy--and probably just as cute!
A Buddy for Both
During Co-op, both trainers can have a buddy Pokémon. Now, Player 2 can't choose their buddy Pokémon directly. However, the game will automatically select the Pokémon immediately after Player 1's buddy Pokémon. But if Player 1's buddy Pokémon is the last one in the party, Player 2 will get nothing.
Benefits of Buddies
Obviously, having a buddy Pokémon is pretty cool, but there are actual benefits. Firstly, you can build up Affection, which works in the same way as playing with your partner Pikachu or Eevee. The higher the Affection, the more likely your Pokémon will receive special effects during battle, like curing itself from a negative status.
Secondly, your buddy Pokémon may run towards certain areas on the field and discover items. You may also receive items by interacting with your buddy. The type of item you can receive depends on where you are. For instance, you're likely to find berries from bushes. It can also depend on the species or Type of Pokémon. Feel free to experiment!
Riding Pokémon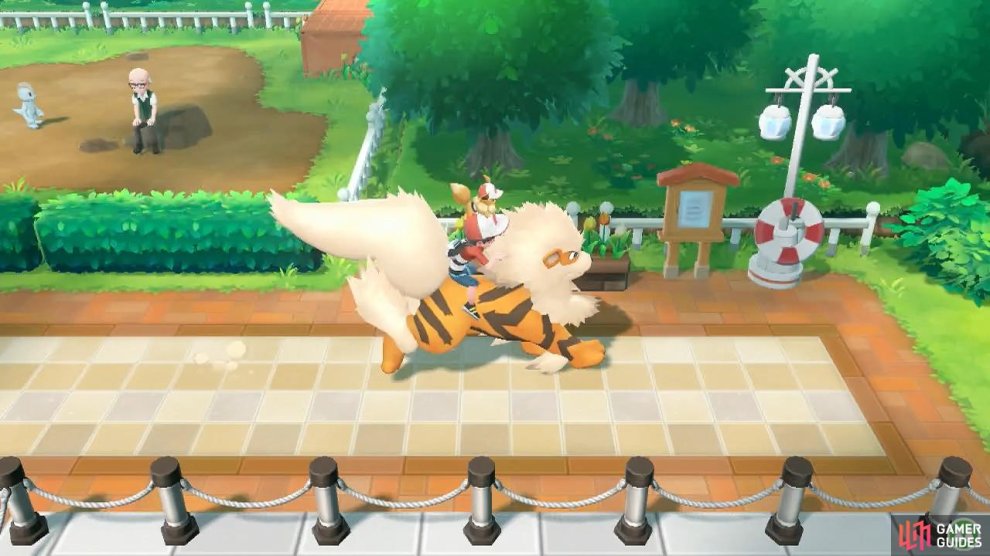 If you set certain Pokémon as your buddy Pokémon, instead of the Pokémon following you, you'll ride on top of the Pokémon! Some Pokémon offer increased movement speed when you're riding them, or other benefits. Others are just there to look cool.
Pokémon You Can Ride
Faster Movement: Persian, Arcanine, Rapidash, Rhyhorn, Tauros Sea Skim: Gyarados, Lapras Reach Flying Pokémon: Onix Flight (when Champion): Charizard, Aerodactyl, Dragonite Nothing Special: Machamp, Dodrio, Haunter, Rhydon, Kangaskhan, Starmie, Snorlax