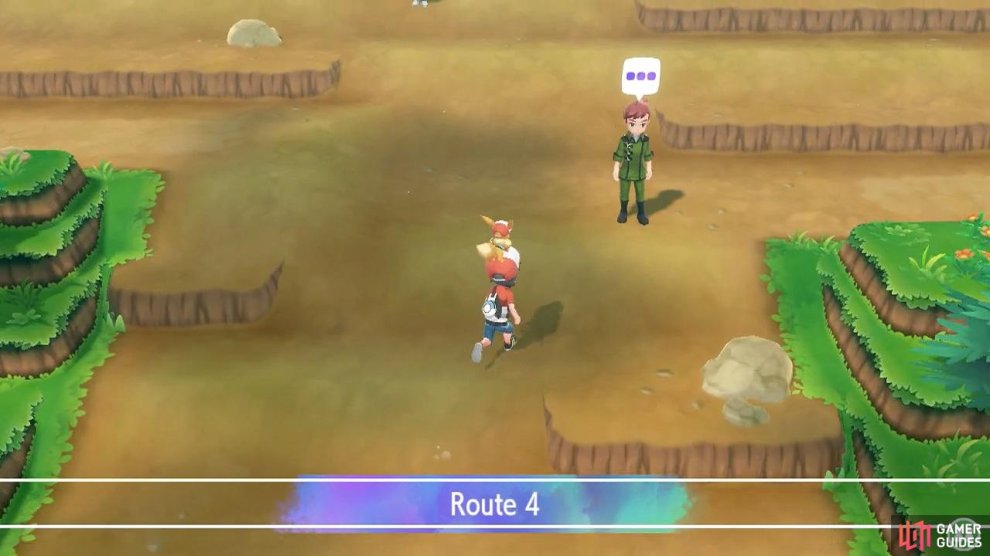 This route is where Mt. Moon, the next dungeon, is located. Compared to Viridian Forest, it's slightly larger and a bit more claustrophobic. But with the help of Pokémon, even a beginner Pokémon trainer should be able to get through it.
Anyway, as you come from Route 3, you should see a Coach Trainer with a speech bubble standing by the ledges on the right. If your Pokémon are healthy enough, go ahead and challenge him if you want.
Coach Trainer Oberon
| Pokémon | Level | Type |
| --- | --- | --- |
| Meowth | 13 | Normal |
This goofy cat uses Pay Day to deal damage and cause money to appear out of nowhere. Unless you have a better choice, we suggest leading with your partner Pokémon. In particular, if they have Double Kick, definitely use that to dish out super-effective damage.
Send Oberon's kitty reeling and he'll pay you with TM57 Pay Day. As you might have seen during the battle, this move deals damage and conjures up money from thin air. That money will then be added to your winnings after the battle, so it's nice for earning some extra pocket money.
Towards the north is a Pokémon Centre that travelers can use before they depart for Mt. Moon. Regardless of your experience, we suggest resting up at the Pokémon Centre before exploring. Also, be sure to grab the Escape Rope sitting by the rocks to the left of the Pokémon Centre. If things are looking bad, you can use that to instantly escape a dungeon.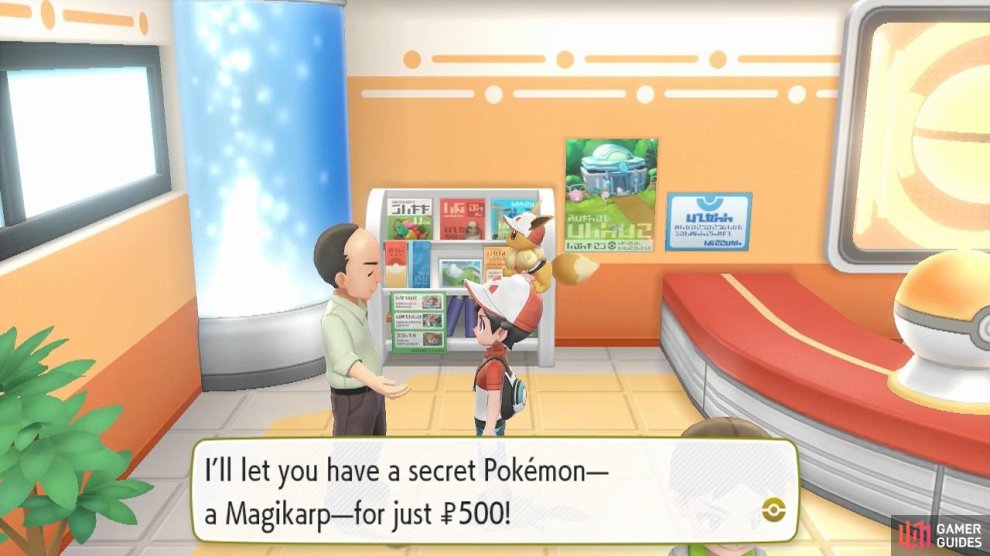 Inside the Pokémon Centre, there's a man towards the left who has an "amazing" deal for you: a Magikarp for 500 Poké Dollars. Apparently it's supposed to be a rip off, but actually, it'll be a while before you can catch a Magikarp and 500 isn't really a lot. If you need a Water-type, you could consider his offer.
Magikarp's Deal
Magikarp is a very weak Pokémon and is literally incapable of attacking until it hits Level 15. The reason you'd want it is because it evolves into the ferocious Gyarados at Level 20. Since all Pokémon in your party gain experience, if you have space, you can simply leave Magikarp there until it evolves.
Once you think you're ready, the entrance to Mt. Moon is found towards the north-east corner of this area.