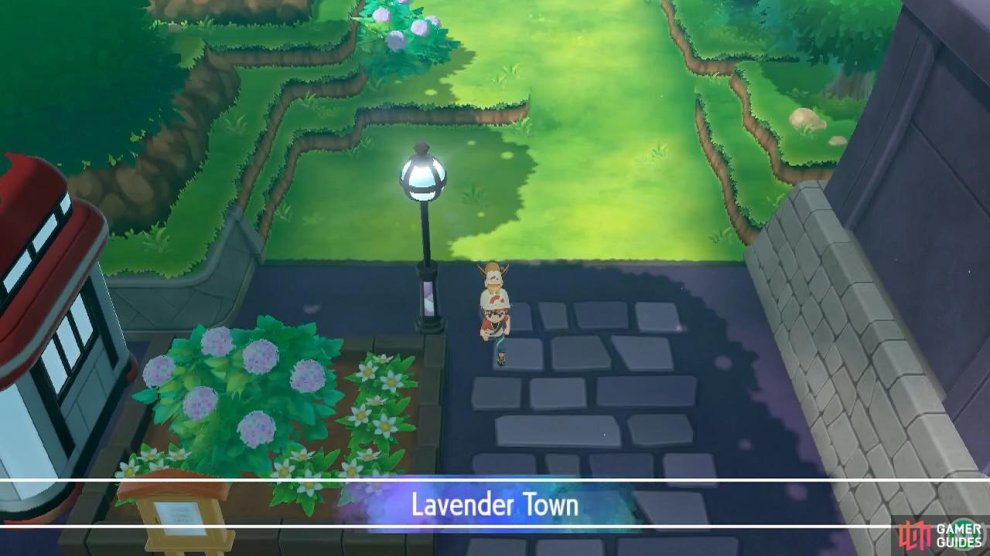 This eerie town is situated along the east side of Kanto; here, trainers pay respects to their beloved deceased Pokémon. When you arrive from Route 11, you'll see a Cubone running into the Pokémon Tower to the right. Your rival will also give chase. Rather than following them straightaway, use this opportunity to look around town.
First things first, it would be a very good idea to visit the Pokémon Centre to the left. Especially after your long trek through the Rock Tunnel.
Alola Trade (3)
Inside, there's a Beauty on the left sofa who will trade her Alolan Diglett for your regular Diglett. It should be obvious where you can get Diglett from. Y'know, that cave named after them?
The Alolan Diglett gains the Steel-type, making it one of the few Steel-types you can obtain, in addition to Magnemite. For reference, Steel Pokémon are strong against Ice, Rock and Fairies and are immune to Poison.
If you're running low on supplies, you can find a Poké Mart near the south-east. After you've seen enough, head over to the Pokémon Tower in the north-east corner, where your rival entered.