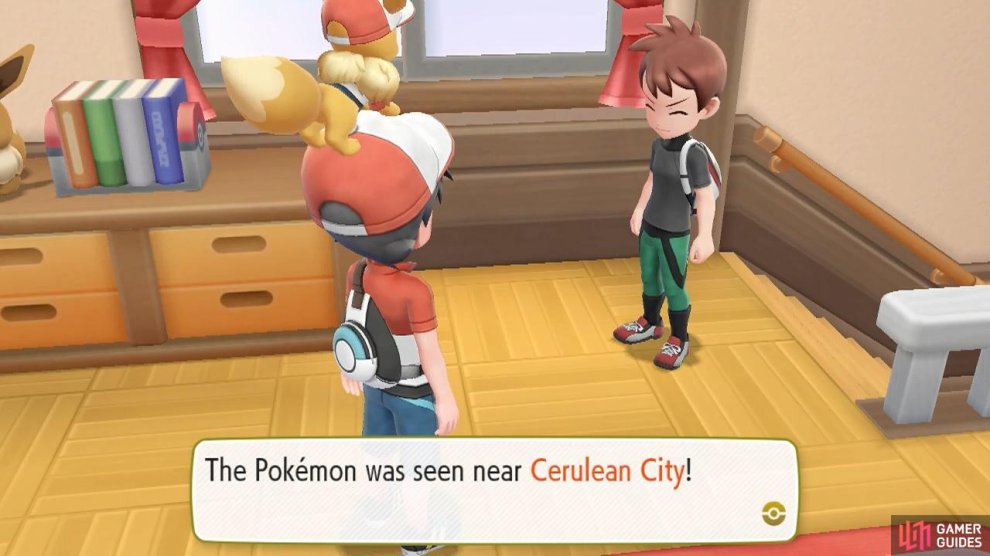 After becoming the Pokémon League Champion, you'll restart the game in your bedroom. Head over to the staircase in the top-right corner. Lo and behold, your Rival will come storming in. He'll tell you about a powerful Pokémon living in a cave near Cerulean City. Chances are you're missing No. 150 in your Pokédex, so let's get going!
Outside your house, a Youngster will come over to let you know the Master Trainers can be challenged. It looks like you're going to be busy…
The Master Trainers
Scattered throughout the Kanto region are so-called Master Trainers that have dedicated their lives to training one specific Pokémon. There's a Master Trainer for all 153 Pokémon found in this game.
You can identify them from their bright red clothes and an icon above their head that indicates their chosen Pokémon. When battling Master Trainers, you can only send out the same Pokémon as them and you may only send out one Pokémon during battle.