After speaking to Tullius, he needs you to go to Whiterun in order to deliver a Message to the Jarl. Fast travel to Whiterun and enter Dragonsreach. Speak to the Jarl and give him the reports.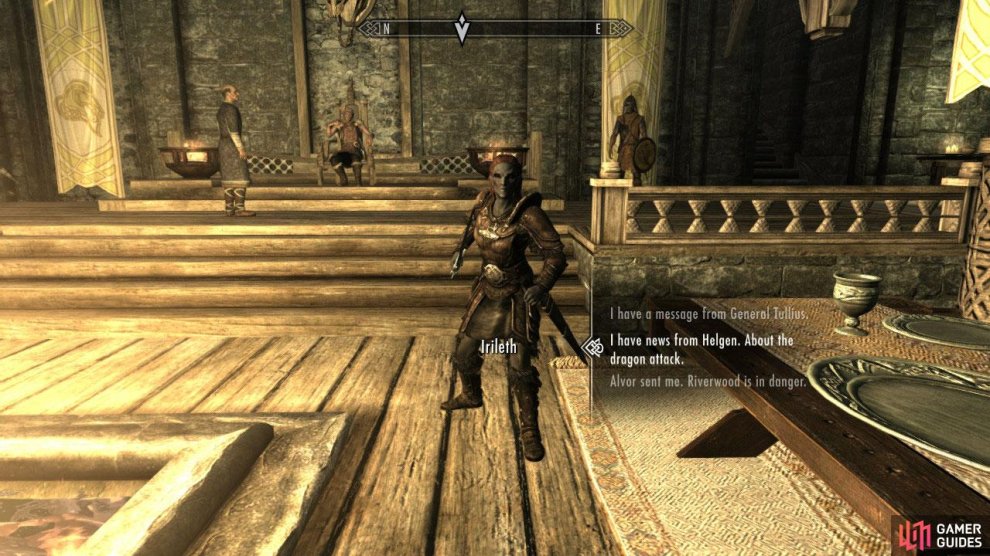 Note: If you HAVE NOT went forward with the main quest, Balgruuf will REFUSE to allow you to carry on the Civil War questline until you "Assist Jarl Balgruuf with the dragon threat." This includes you reporting the attack on Helgen and completing the main quest missions 'Bleak Falls Barrow' and 'Dragon Rising'.
Now we have to wait for him and his Stewart to discuss this. We'll now obtain Balgruuf's War Axe. Time to Fast Travel to Windhelm, on the east side of Skyrim and enter the Palace of Kings. In here, speak to Ulfric and give him Balgruuf's Axe. He will refuse it, and will tell you to return it to Balgruuf. Head back to Whiterun and report back to Balgruuf. He knew this would happen and will tell you to speak to Legate Cipius. Do so and the quest ends.