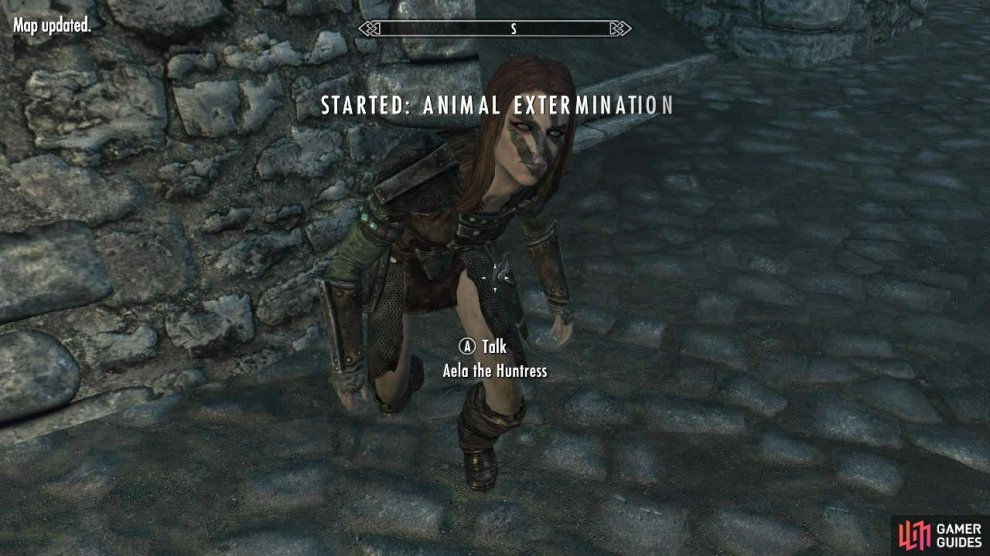 Note: This is a Radiant Quest : a quest with random elements in it. As such, you may be told to go somewhere different to kill some different animal. None of these quests are TOO hard though. Also note that you can re-receive this quest AFTER finishing the quest Glory of the Dead , which is how I found out this was a Radiant Quest.
Travel to where it is you're asked to go, follow the objective arrow to find your target, then slay the beast. After that, return to the Companions HQ and report back to Aela . She will admit it was an easy job, but work is work. You'll get 300 Gold for taking care of business.
This takes care of this quest, but as you'll see they don't let you pick any of the other two quests. Instead, when you ask for work, you are told that Skjor is looking for you again and a new quest will start: The Silver Hand .