Start by following Brynjolf and once in the Cistern, you'll get together with Mercer Frey, the Guild's leader. Talk to him and he'll give you a job to do to prove your worth: you need to go to Goldenglow Estate and burn a bunch of beehives and clear our Aringoth's safe. Be sure to ask Mercer all the questions you can to get all the optional objectives.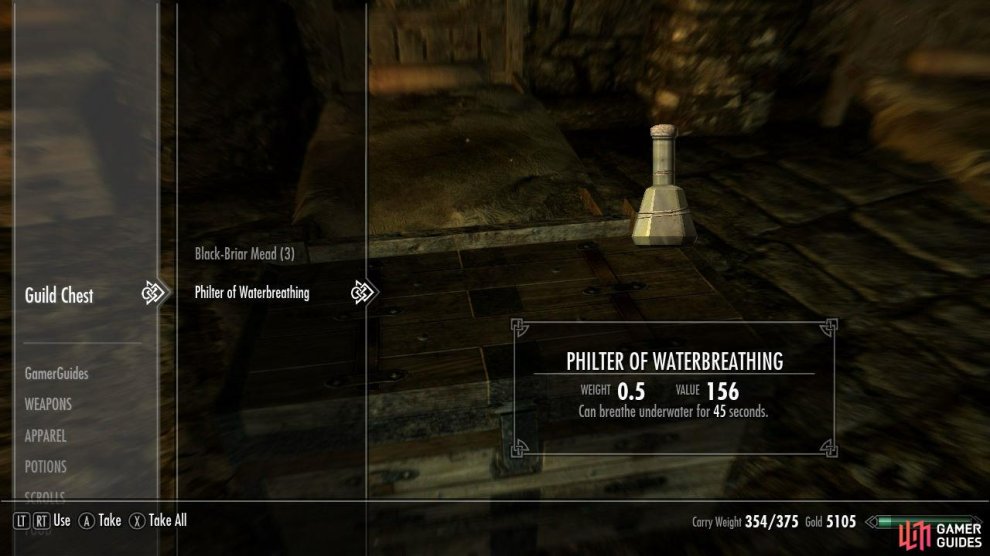 Return to the Ragged Flagon and speak to Vex. Ask her about Goldenglow and she'll tell you about a sewer on the north side of the island. This path is [Optional].
Also, speak to Torilia to know that she's the Fence down here. You'll want to get to know her really well, as she can buy your stolen items from you and lord knows that means something!
After some chat, you'll receive a complete set of Thieves Guild Armor. Nice. Put them on if you so desire. Return to the Cistern and head out of Riften. You can enter this place one of many different ways. You can use the sewer Vex told you about (get to it by going to the dry land north of the lake and coming in by the south; it's the middle objective), or you can just go through the main gate, slaughtering all the mercenaries. Either way, let's continue once we're inside.
I highly recommend the sewer path, as you can find a PICKPOCKET SKILLBOOK called the "Guide to Better Thieving" in there. Beware of skeevers, oil on the floor, and the occasional trap though.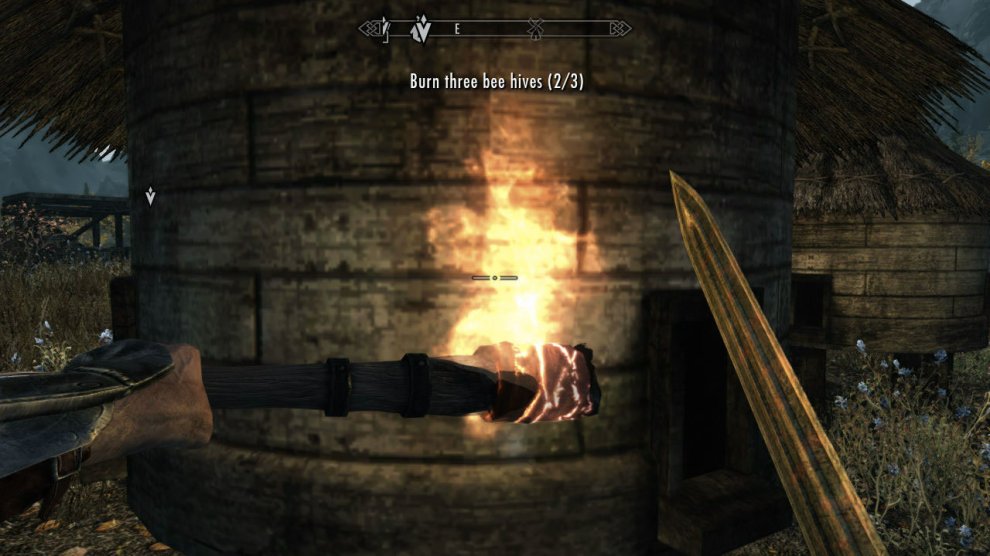 Alternately, you can also just go downstairs and PICK the safe, instead of getting the key. It's an EXPERT lock though.
Inside, sneak your way/kill to the east side of the Estate, which has a locked gate and some stairs going up to the second floor. Go up to the second floor and make your way around this maze-like floor. Loot all the rooms and when you get to Aringoth's, either pickpocket the key from him, persuade him, or fight him.
Note: Despite what I just said about being able to pick the save lock, I would highly recommend giving the upstairs a visit anyways, as you can easily sneak to Aringoth's bedroom and in there, there is a QUEEN BEE STATUE you can steal that spawns a miscellaneous quest of giving it to Delvin. Also note that you can freely walk around in front of Aringoth and he won't do anything. That includes stealing his stuff.