S-Rank Targets
| **Time** | **Deaths** | **Spotted** |
| --- | --- | --- |
| 1 minute 15 seconds | 0 | 3 |
Step 1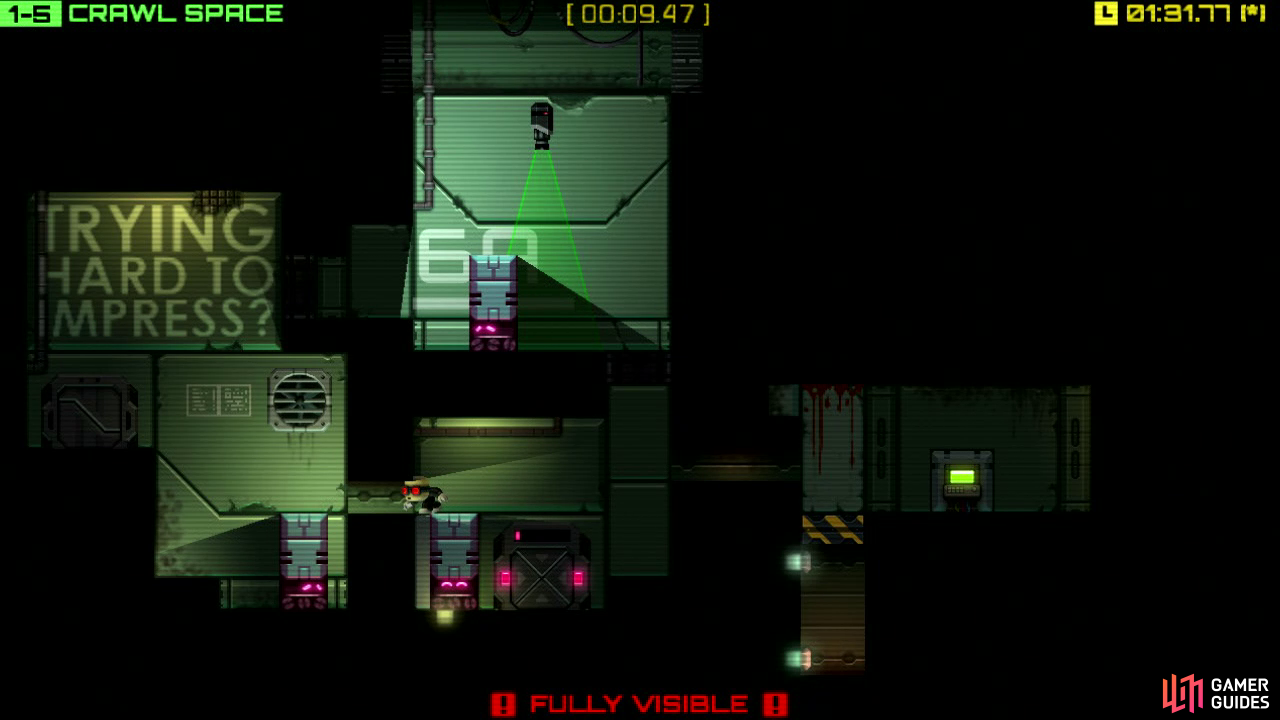 Push the robot close to the platform on the right (it doesn't need to be flush up against it though), climb up and sneak through the gap to the robot on the other side. Jump over it and push it left so it's sitting on the switch on the ground. This will raise the ceiling over the exit for the next part of the test.
Step 2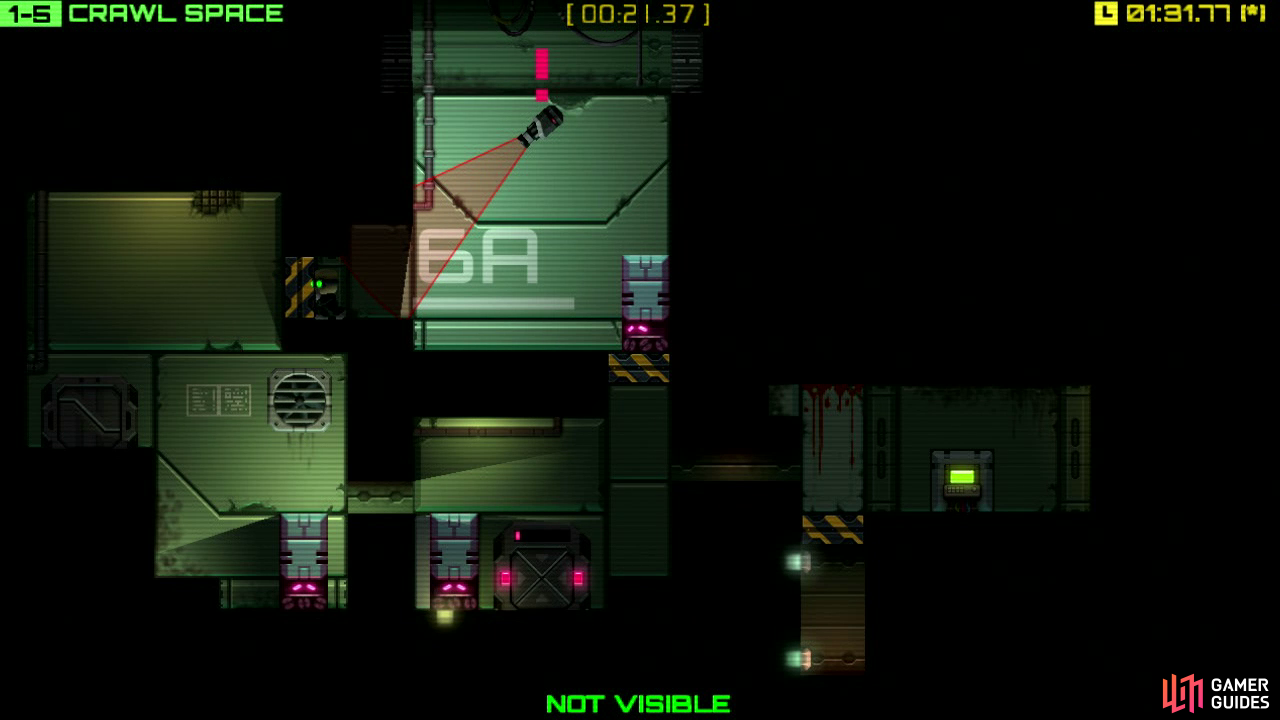 Make your way back to the exit and jump up and to the right and you'll be beside another robot (which also has a camera overlooking it). If you're not too bothered about an S-Rank (or if you're quick enough), there's a [Helix] here you can pick up.
3186
Push the robot to the far right and then jump back to the shadows by the door you've just come through. Once the camera resets, it'll drop the robot down to the ground below and unlock the door to your left, granting access back to the lower floor.
Step 3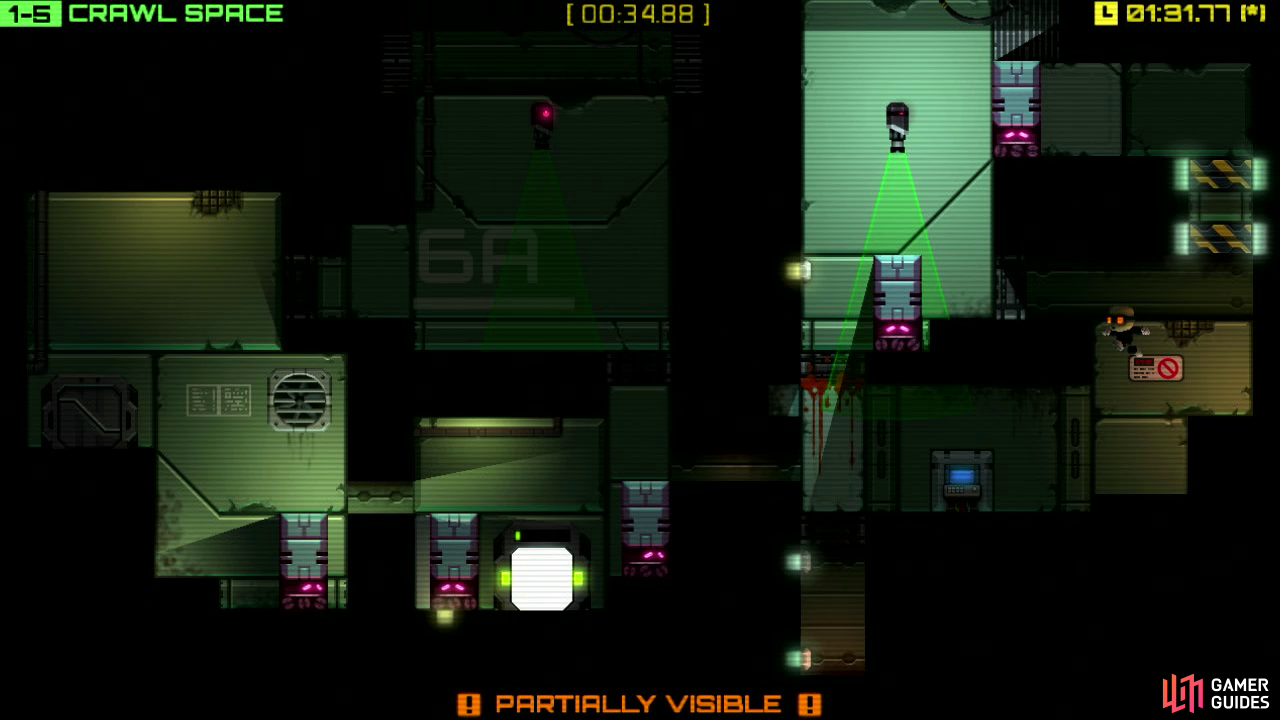 Clamber back up and over the three robots and crawl into the tunnel on the right to where the terminal is located. Hack it and it'll now open up the exit and the floor above. You can't crawl back through the tunnel to the exit, so you need to use the robots up above to create a platform back to the tunnel (and thus, the exit).
Step 4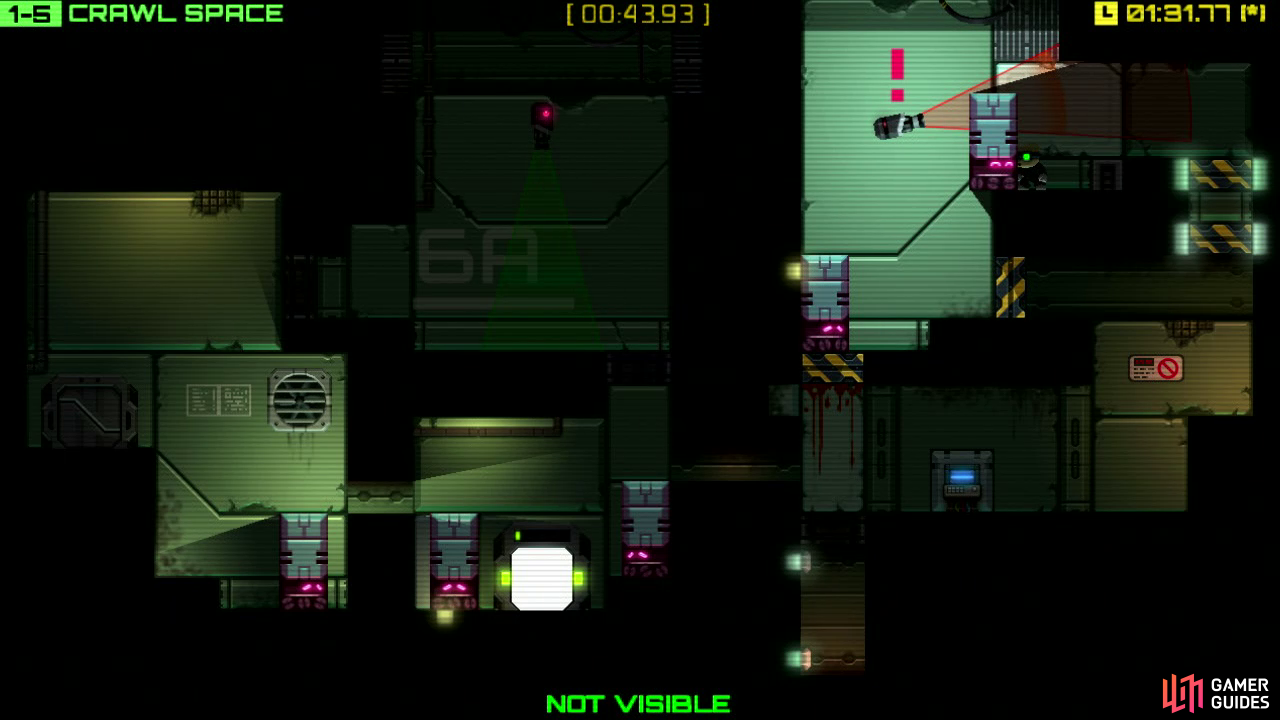 Jump up the right side to the platform above and push the robot to the far left (you'll be spotted, but you're allowed one more spot for that elusive S-Rank). Now jump on top of the robot and jump right to the next robot past the camera and crouch walk down behind it so the camera loses sight of you.
Step 5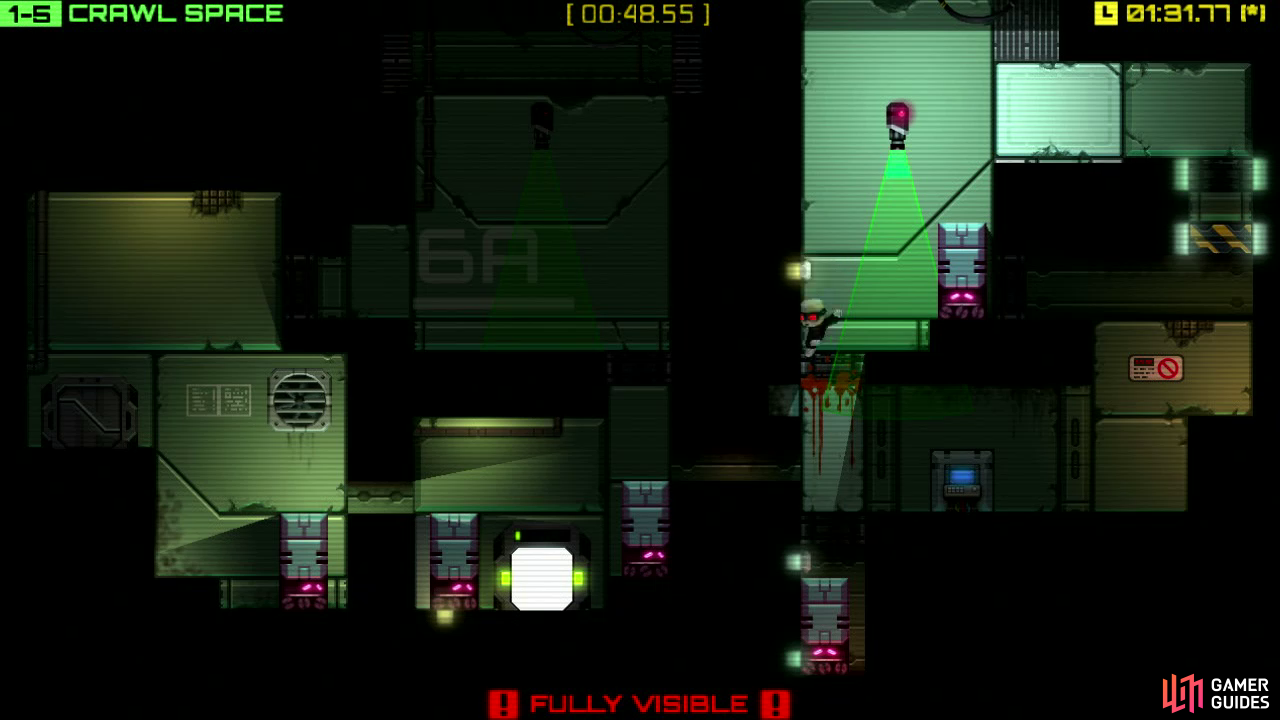 This'll cause the lower robot to drop down, so push the robot you're not beside to the left and jump left over the camera so you're close to the left wall as you fall. This'll allow you to escape the gaze of the camera (just be careful not to hold left for too long otherwise you'll grab the ledge and get spotted).
Step 6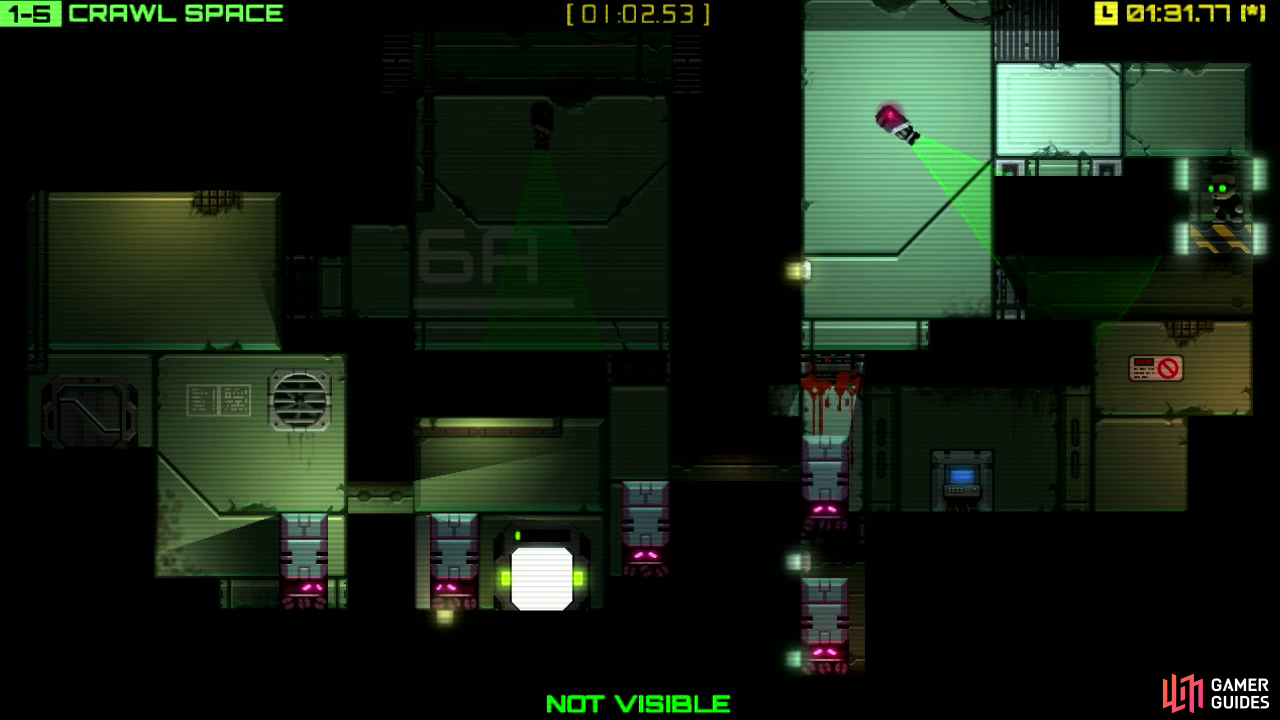 Jump back around to the final robot (that's now under the camera) and push it to the far left and, once again, jump off the top of it to the platform located to the right of the camera. Hide in the now open hole in the far right and once the camera loses track of you, the robot and you will drop down together at the same time. Now simply crawl over the top of it to the exit!
Video Guide (With Audio Commentary)
1146