S-Rank Targets
| **Time** | **Deaths** | **Spotted** |
| --- | --- | --- |
| 1 minute 50 seconds | 0 | 1 |
Note: There's a [Helix] hidden from view right at the start of the level, so if you still need it, check out our item box-out below.
3201
Step 1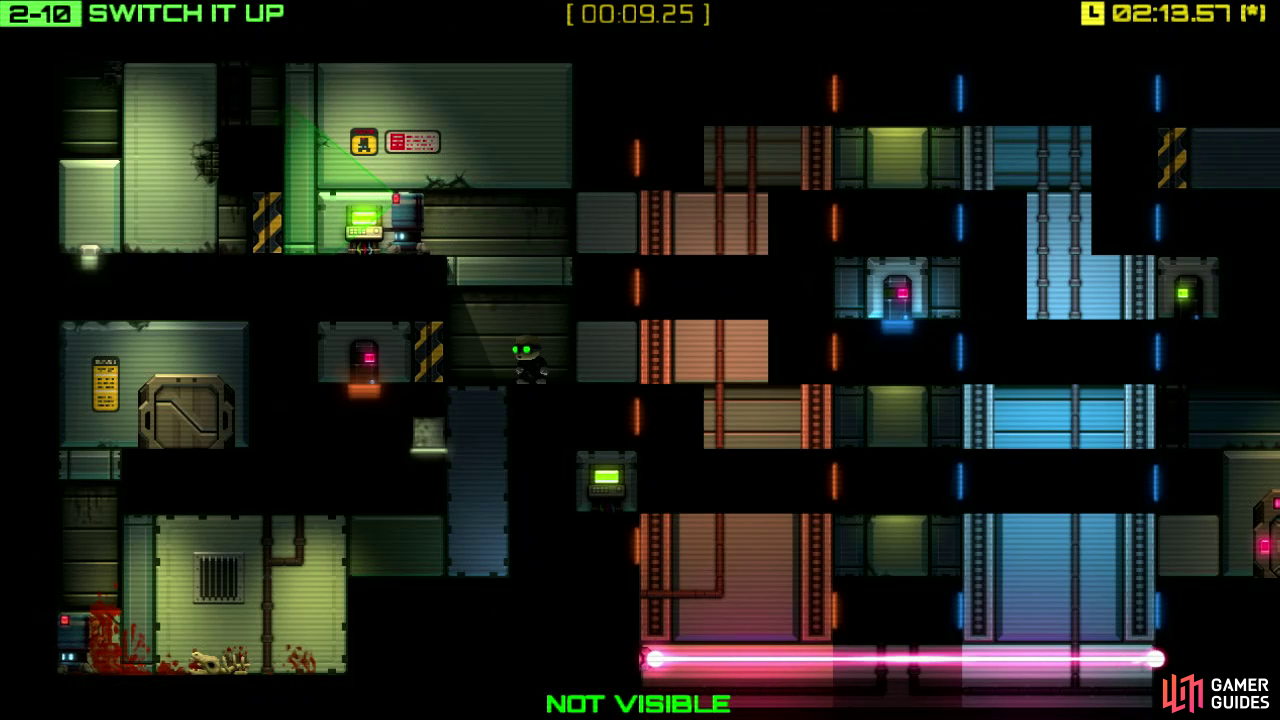 Drop down as the robot is facing away and then follow it right, before jumping up and over it to the platform above. From here, use the ledge to reach the upper floor and wait for the next robot above you to reach the edge and then begin walking left again.
Step 2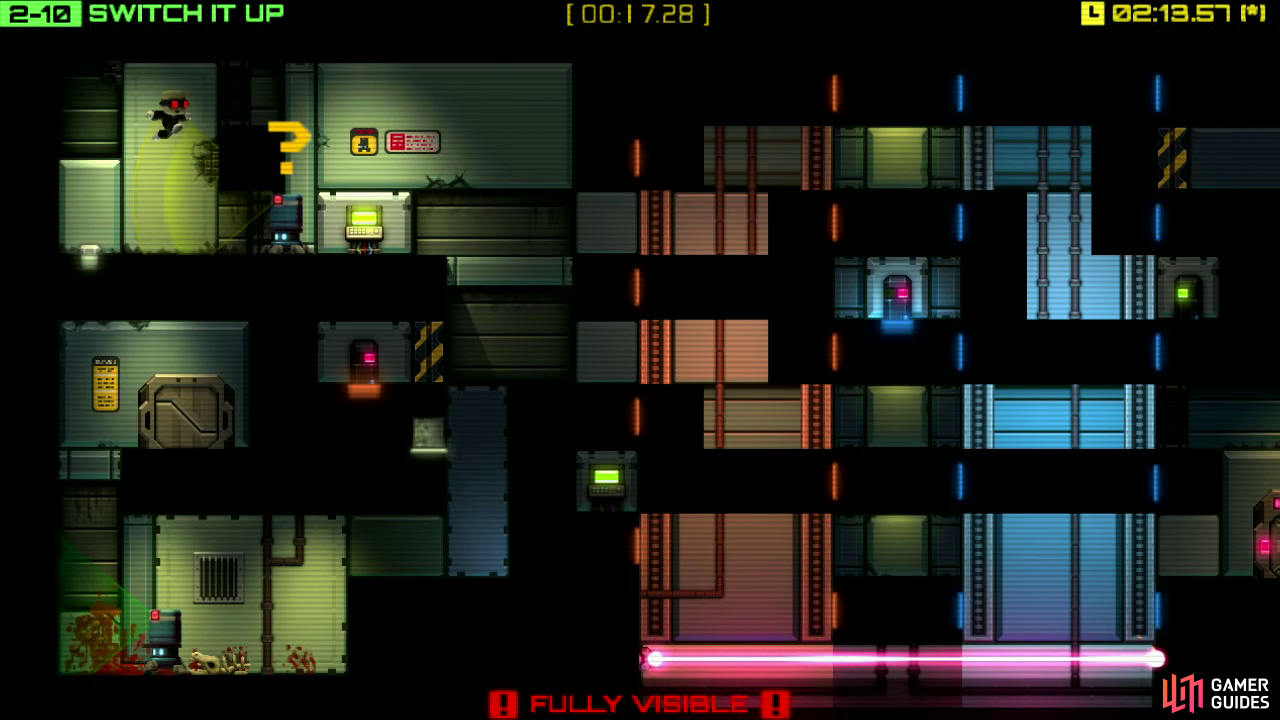 Jump up and as it approached the closed panel, jump up and over it, then drop down, stand on the floor switch on the left and then as the robot approaches the previously closed panel, it should get curious and now's the time to jump up and over to the right, locking the robot in, allowing you to hack the terminal in peace.
Step 3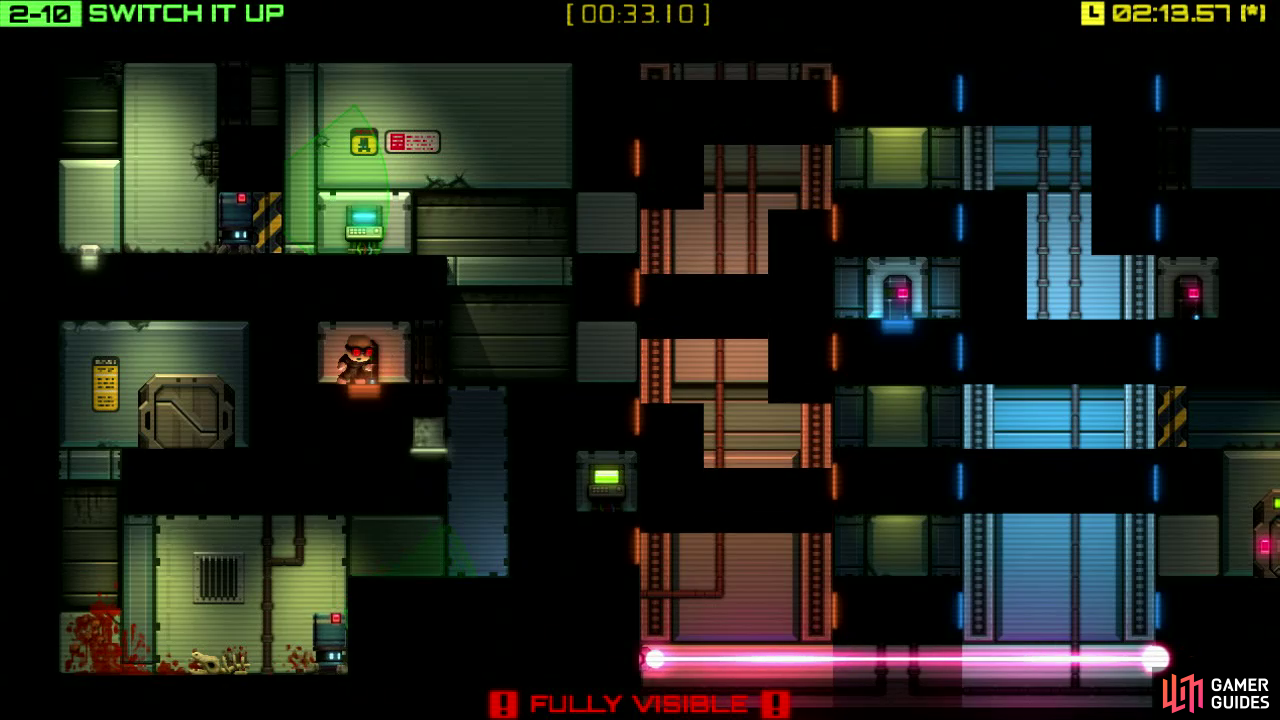 Leap across to the coloured platforms on the right, now run to the end and flick the switch in the 'blue zone'. Come back out and then drop down to the newly accessible switch. Flick it, then jump straight to your right and hit the switch in the middle here. Go back to the 'main' switch on the left and hit it to make the top platform section accessible again.
Step 4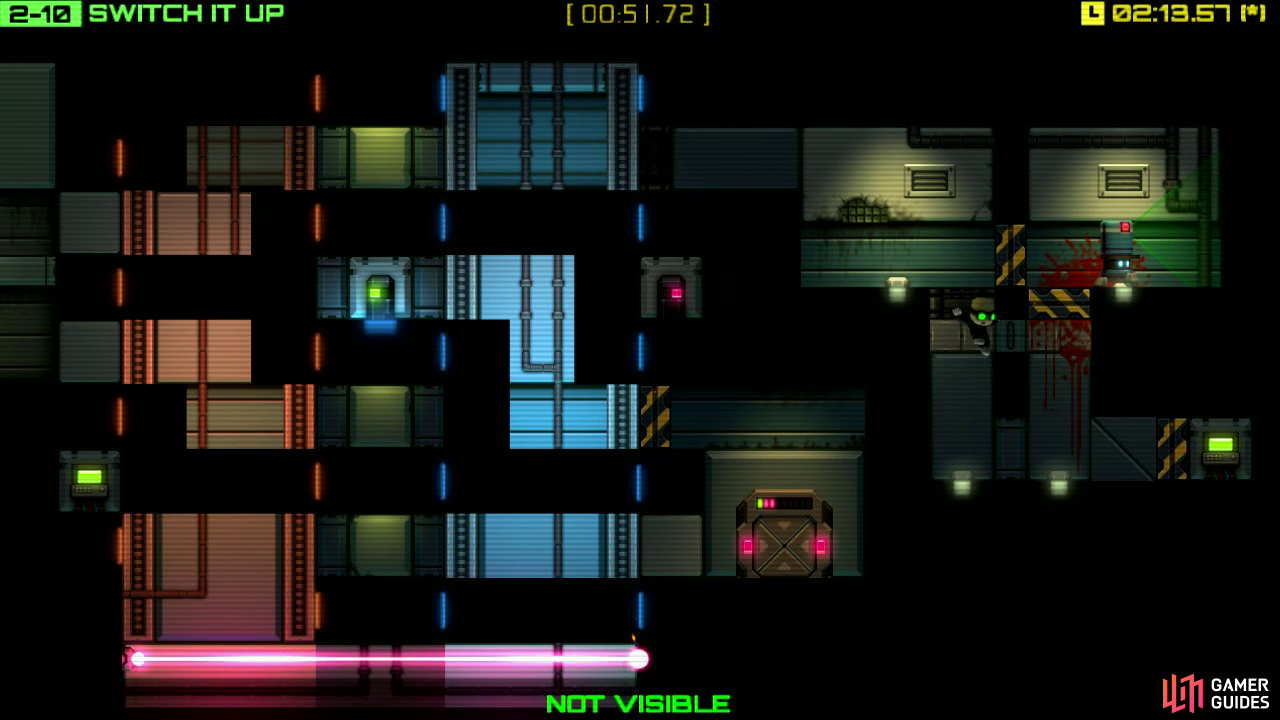 Now time for the trickier stuff, run along the top platform (waiting in the dark area until the robot turns around and walks to the right), follow it until you reach the first floor panel and it'll walk onto a switch, sending you to the ground below.
Step 5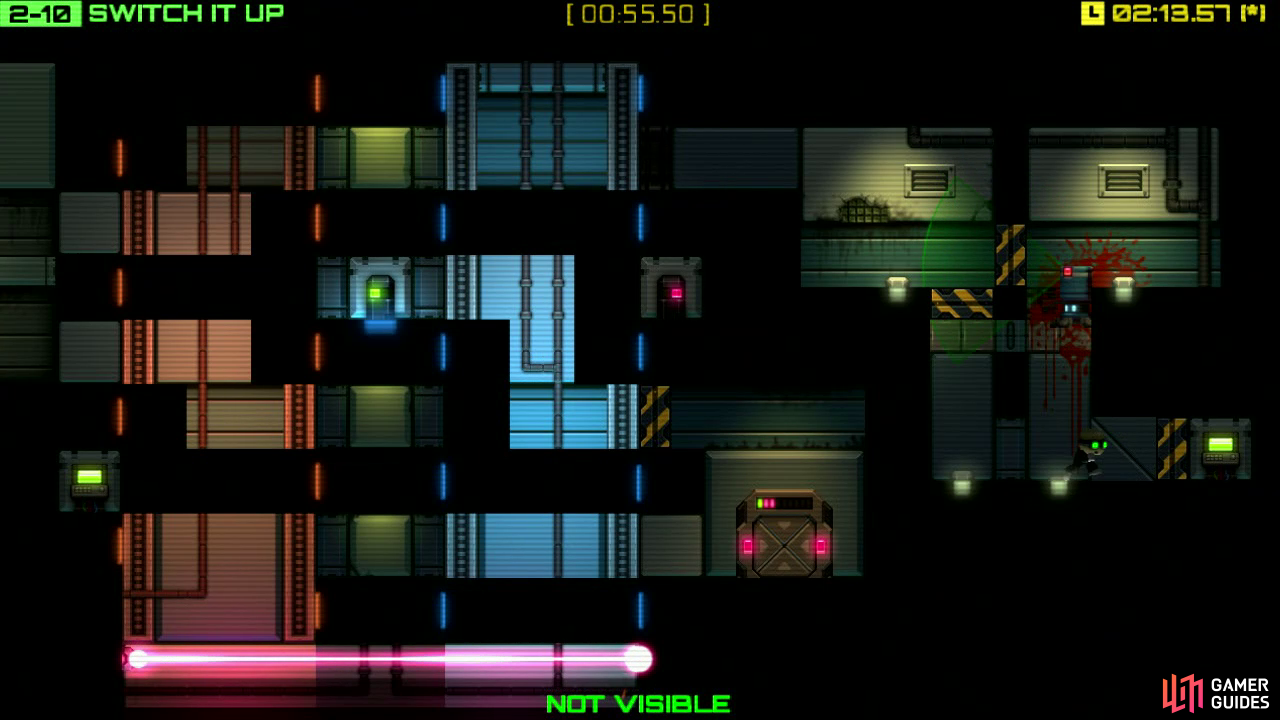 Stand to the right of the right-hand floor switch and then step on it once the robot is walking left over the panel above. It'll fall down beside you but won't see you and it'll walk over a switch granting you access to the terminal on your right.
Step 6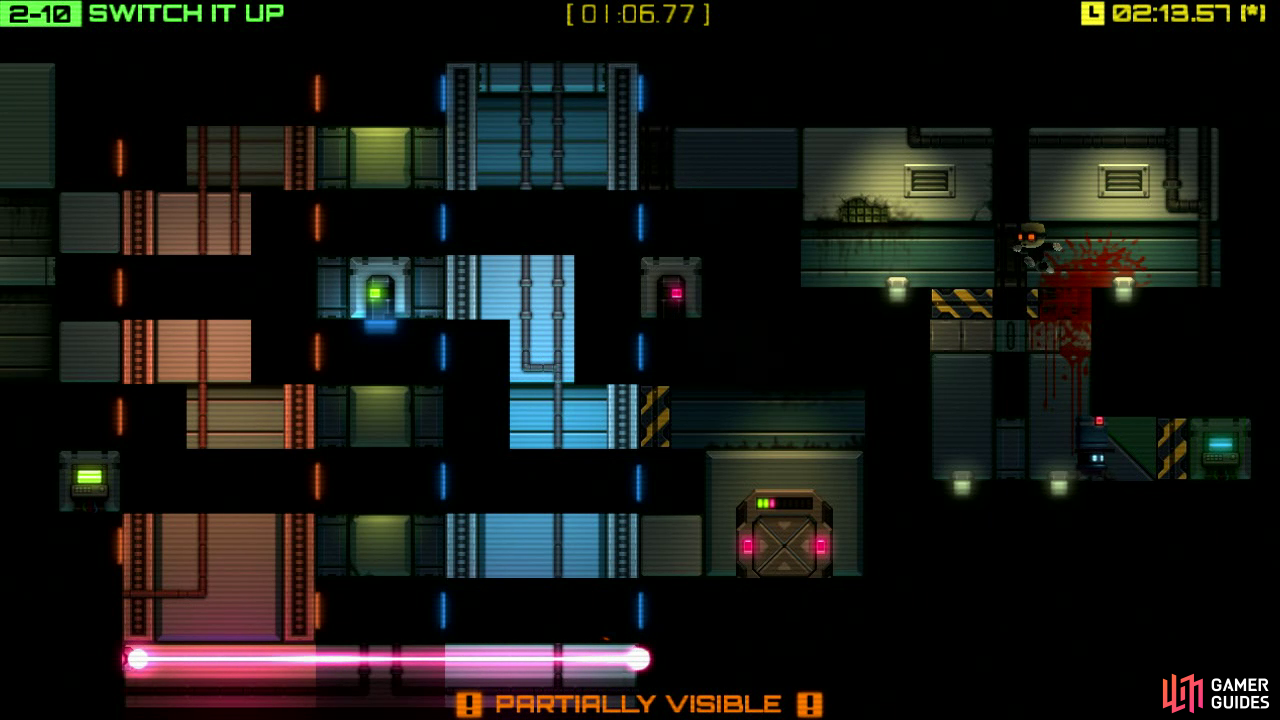 Tricky Part Time: Hack the terminal and once the panel is re-opened, very quickly run left, then jump up to the central ledge above the robot. Immediately after the robot steps on the right-hand switch, the panel above will open for a very short period of time . So you need to be super-quick in jumping up to the top floor again.
Step 7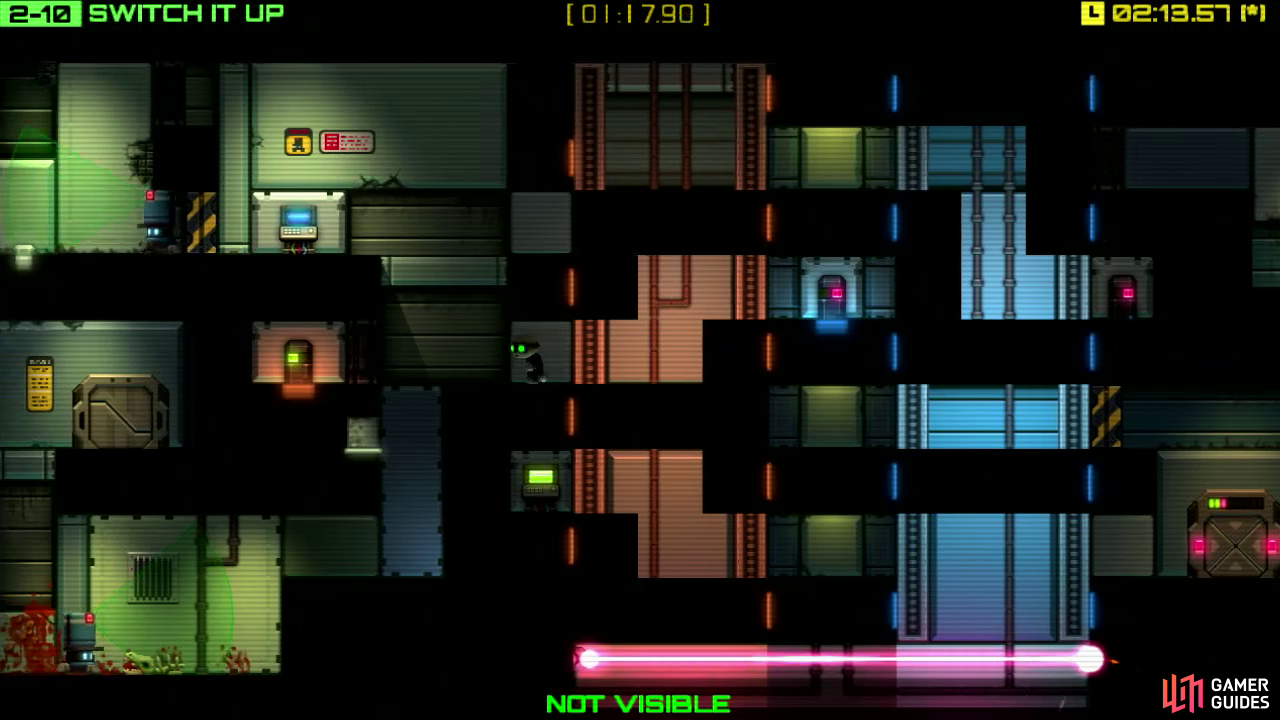 Flick the central switch once, then jump right to the middle switch, hit it, and then go back to the switch. Press it once more to raise the platforms, jump back up to the upper floor and press the switch here again.
Step 8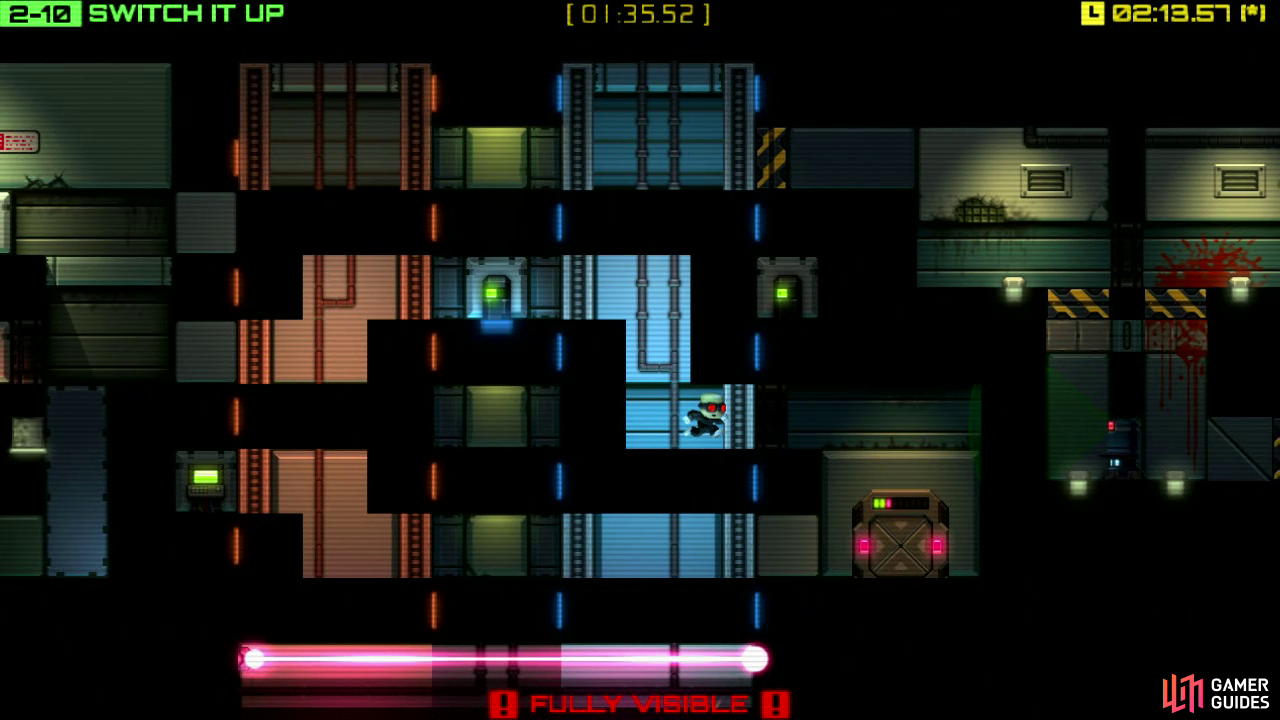 Nip back to the main switch, hit it one final time and then jump across to the central platform and hit the middle switch. Now simply run right, drop down to your left, hack the terminal and bolt it as fast as your little legs can carry you to the opened exit.
Video Guide (With Audio Commentary)
1161