S-Rank Targets
| **Time** | **Deaths** | **Spotted** |
| --- | --- | --- |
| 45 seconds | 0 | 0 |
Step 1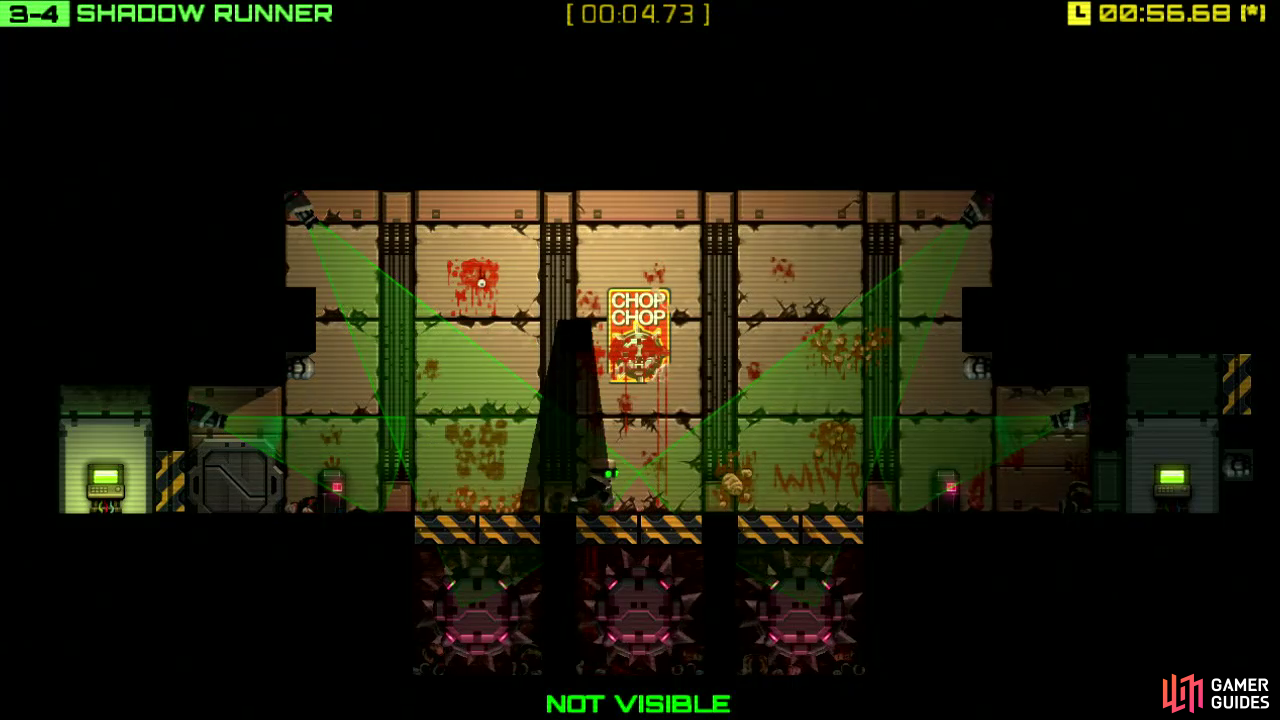 Begin by hitting the switch and then immediately running back to the entrance (otherwise you will be spotted and killed). Once the block has stopped, run towards the switch and only hit it just as you're about to pass right by it. The shadow will move slightly faster than you can run, (so pushing the switch too late will get you killed). Keep running right and then hack the terminal here.
Step 2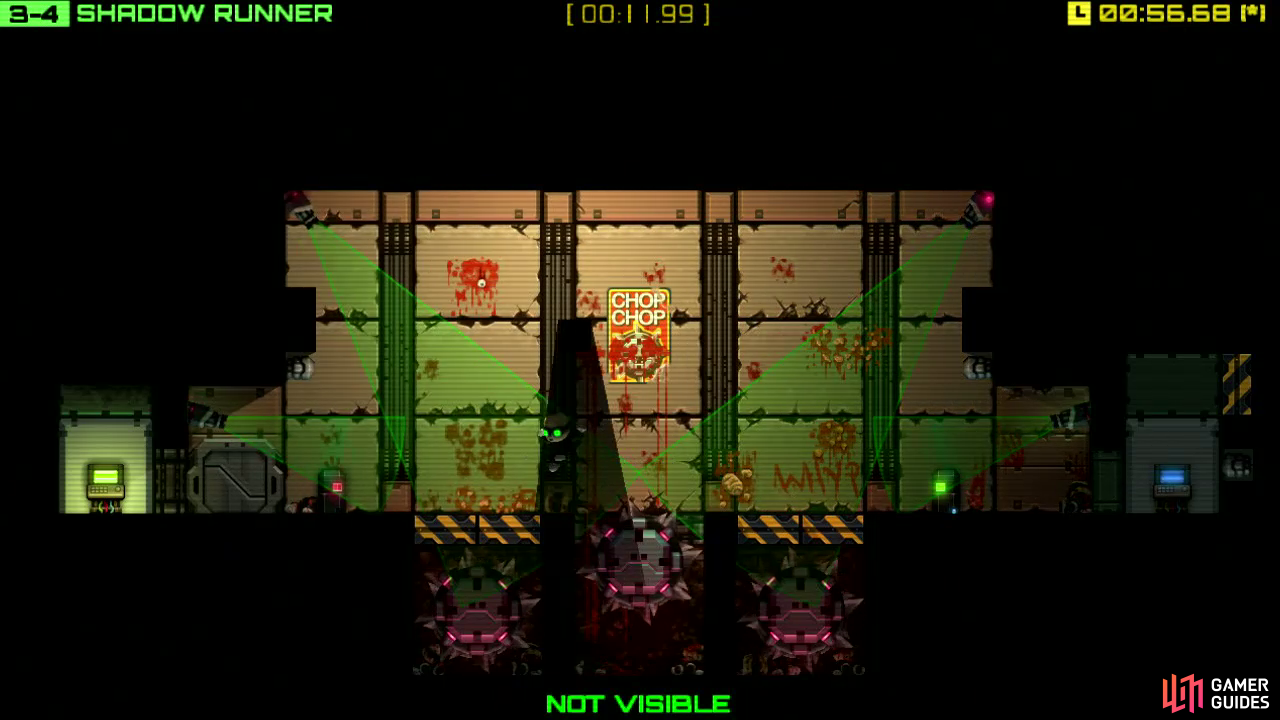 On your way back, repeat the above advice of flicking the switch late, but you need to jump over the spinning grinder in the middle of the room with a long jump. Keep running left and then work your magic on the terminal that's now available to you.
Step 3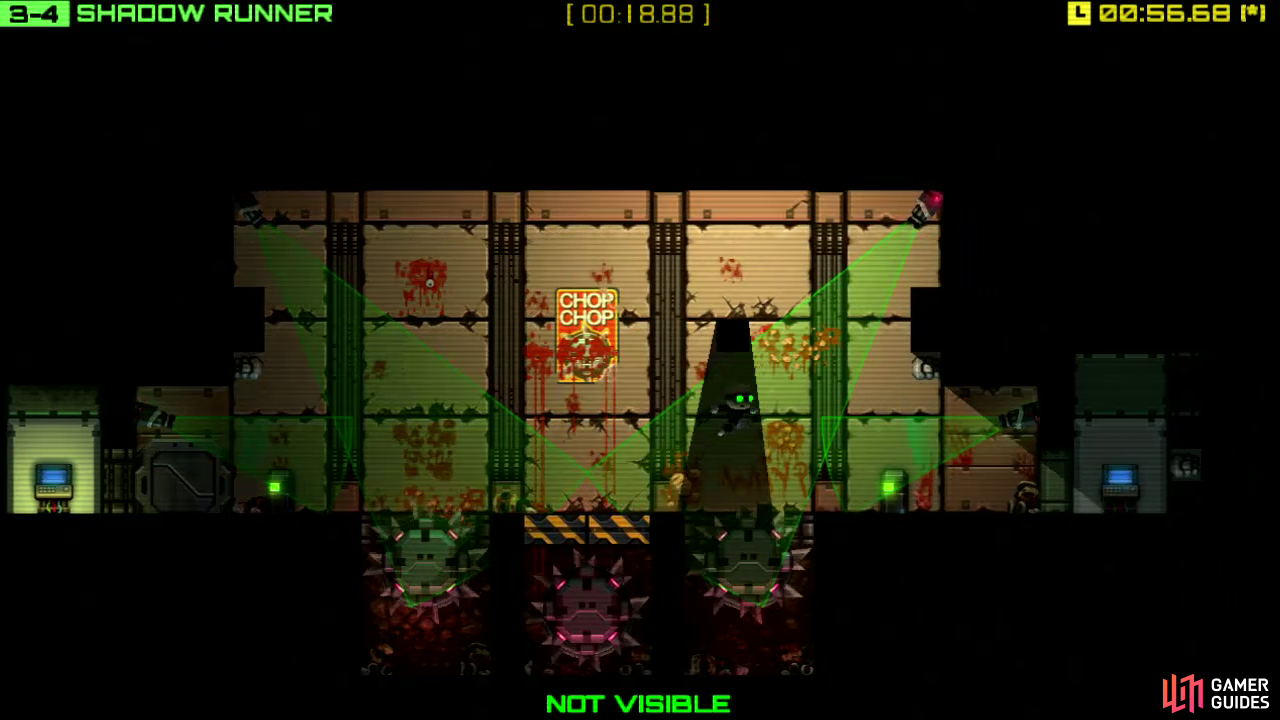 Third time lucky as you need to re-run the gauntlet; but this time the grinders are one the left and right sides. Once you make it to the next room, you need to note that you cannot stop for anything! This room has a laser that moves very fast from left to right (then right to left) and it moves faster than you can run . So any mistakes will result in a messy result.
Step 4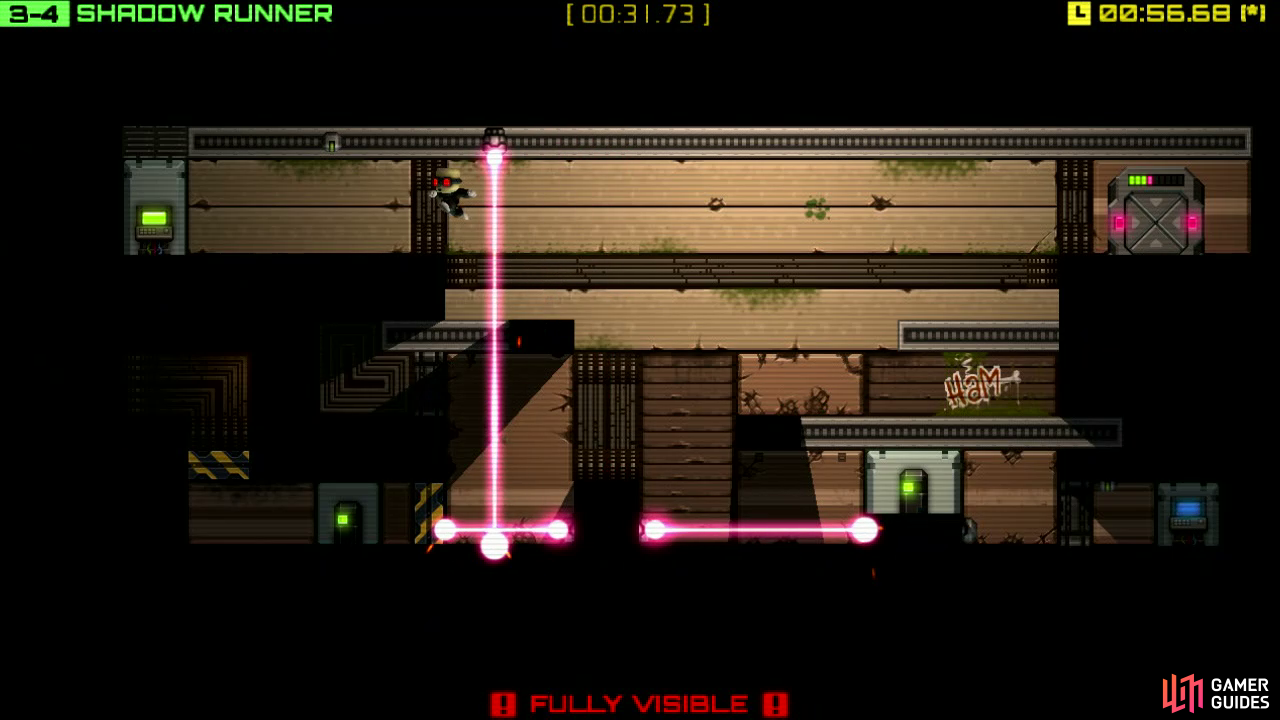 Begin your Olympic dash to the right by jumping over the block; then flicking the switch as you're running past it (without stopping) and this will open access to the terminal. This next bit requires you to jump up to the three platforms using consecutive long jumps, but as jumping is slower than running, this means that the beam will get ever closer. You should reach the top terminal with the laser tickling the back of your trainers.
Step 5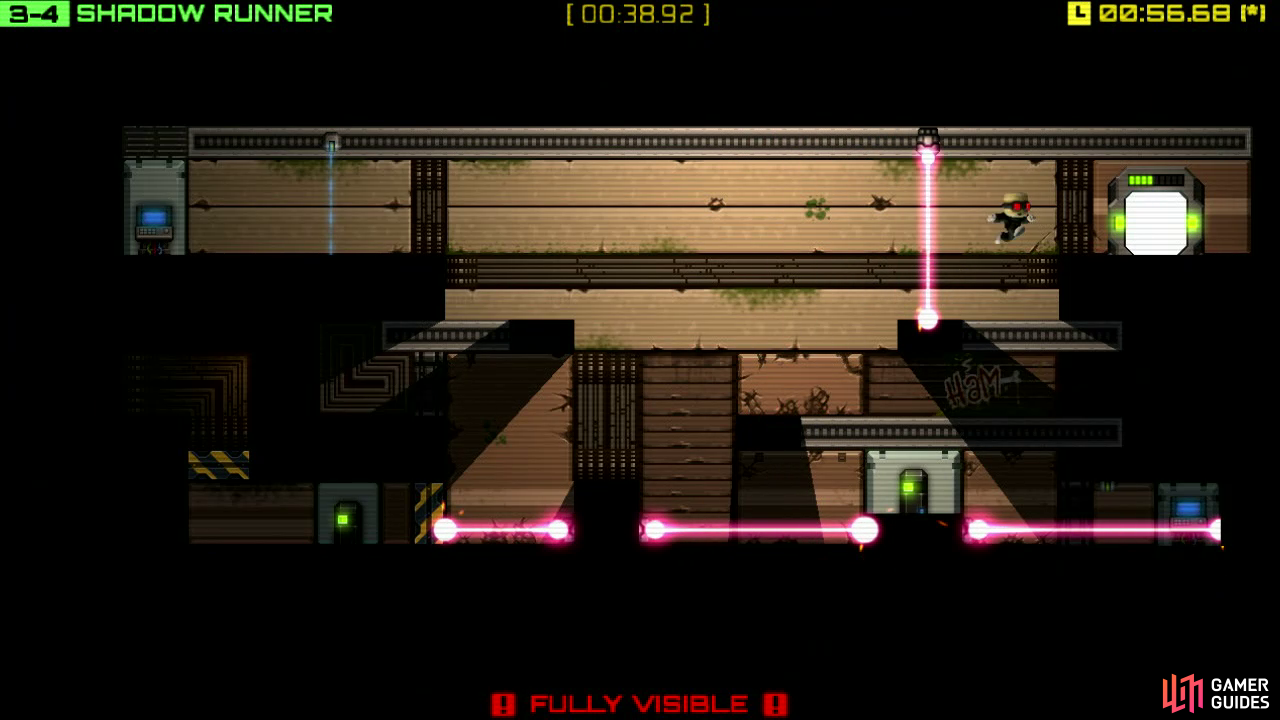 What you do here will depend on whether or not you still need to collect the [Helix] for this level. If you don't need it, leg it across the platforms and jump your way to the exit. If you do want it, then follow our strategy below.
3205
Video Guide (With Audio Commentary)
1165