S-Rank Targets
| **Time** | **Deaths** | **Spotted** |
| --- | --- | --- |
| 30 seconds | 0 | 0 |
Note 1: This level revolves around dropping into the correct teleporters in sequence to reach each of the terminals. The video for it is very fast, so take your time to learn each step in sequence when you're gunning for the S-Rank.
Note 2: The [Helix] on this level can be picked up right away; so follow our steps below to nab it if you still need it.
3268
Step 1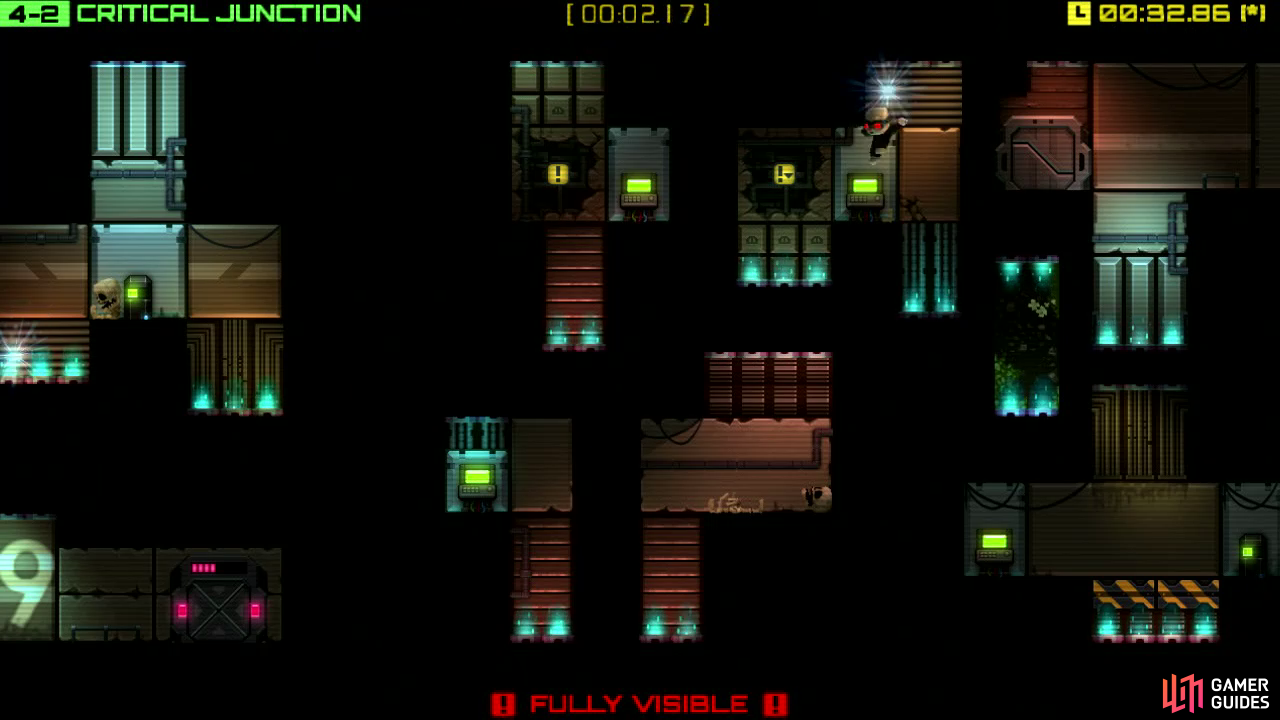 Drop down into the teleporters right below you, hold left as you're falling in, drop into the left teleporters in the next section and, whilst still holding left, you'll reappear by the first terminal, so hack it.
Step 2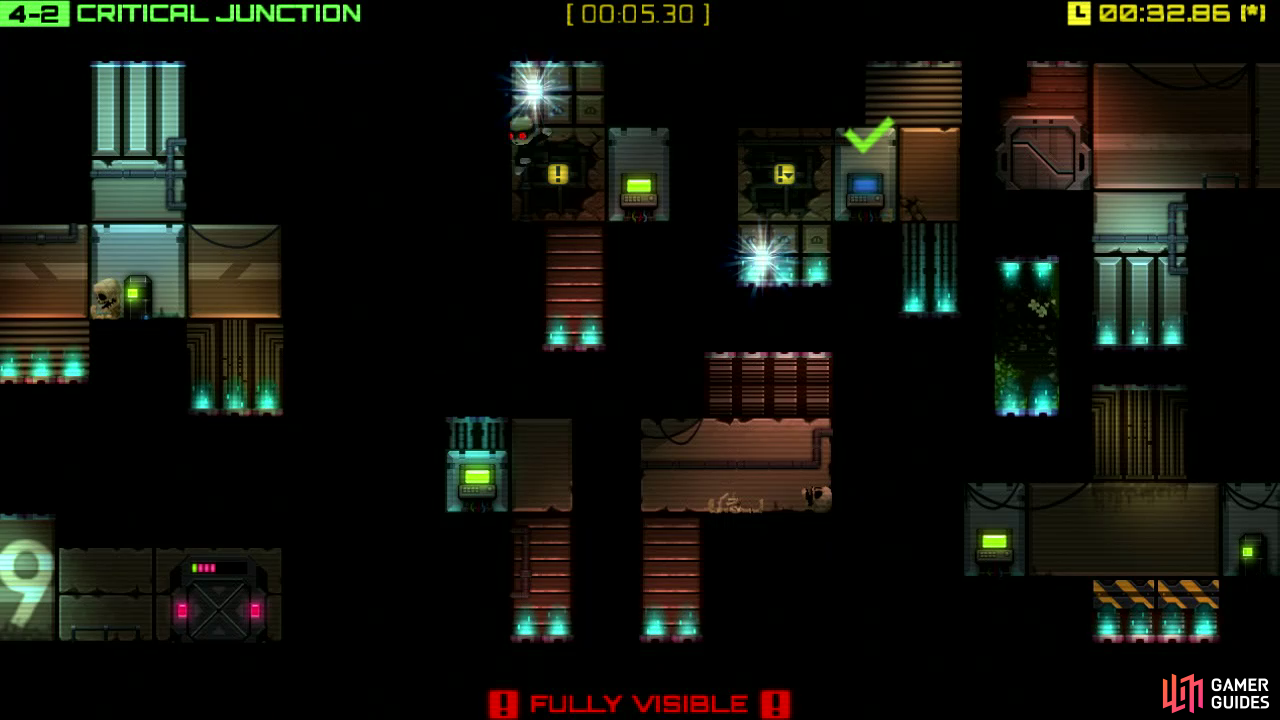 Drop into the left-side teleporters and then jump across the gap to the terminal on your right. Once you're finished with it, drop down and you'll reappear by the entrance again.
Step 3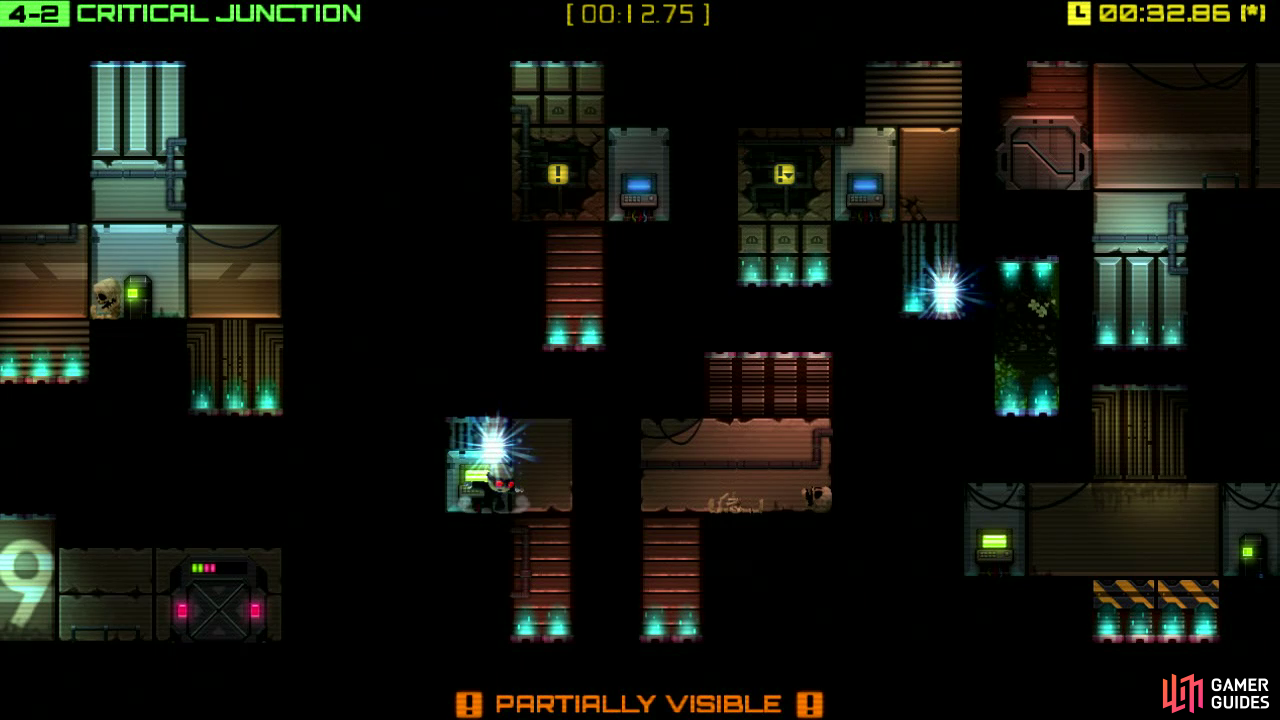 Drop back down, hold left again, but as you're going through the second set of teleporters, hold right briefly! You should now reappear by the third teleporter, so hack it, and then drop down once again to reappear by the entrance.
Step 4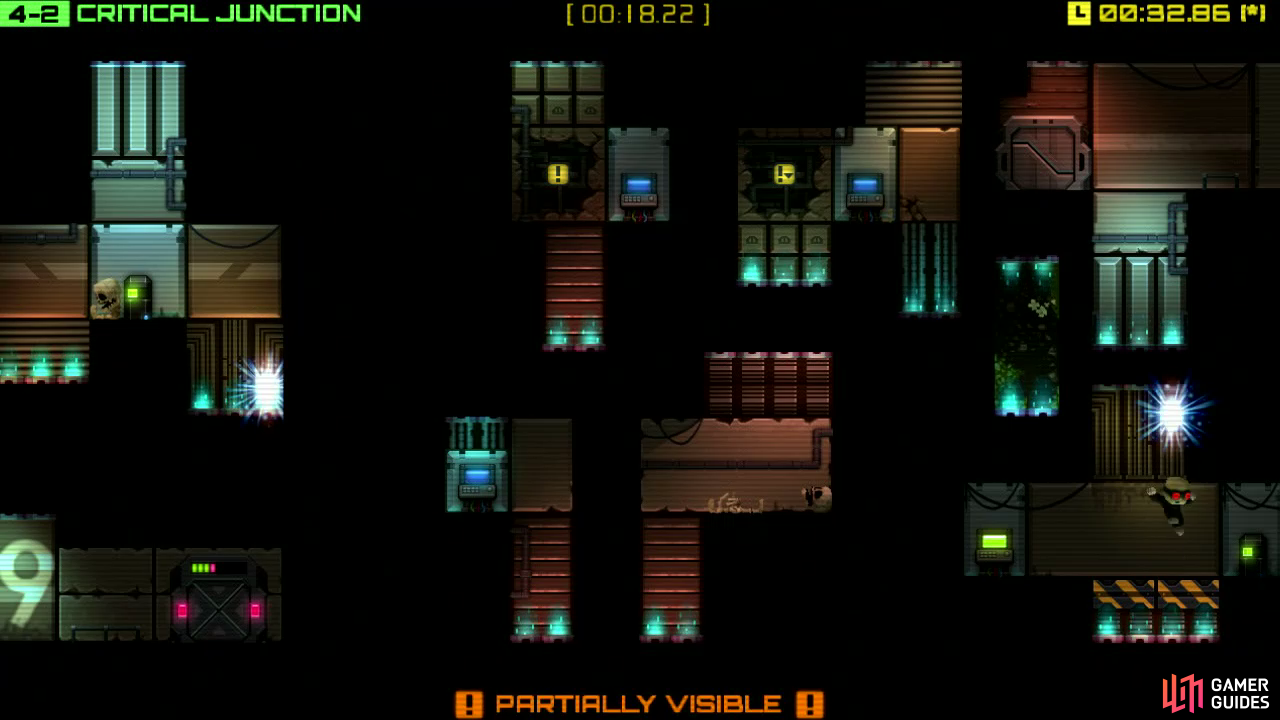 Drop down, hold right this time and run left over to the fourth and final terminal. Once you're done with it, drop into the new teleporters that have appeared to the left, drop down to the switch, flick it and then drop down to the entrance once again.
Step 5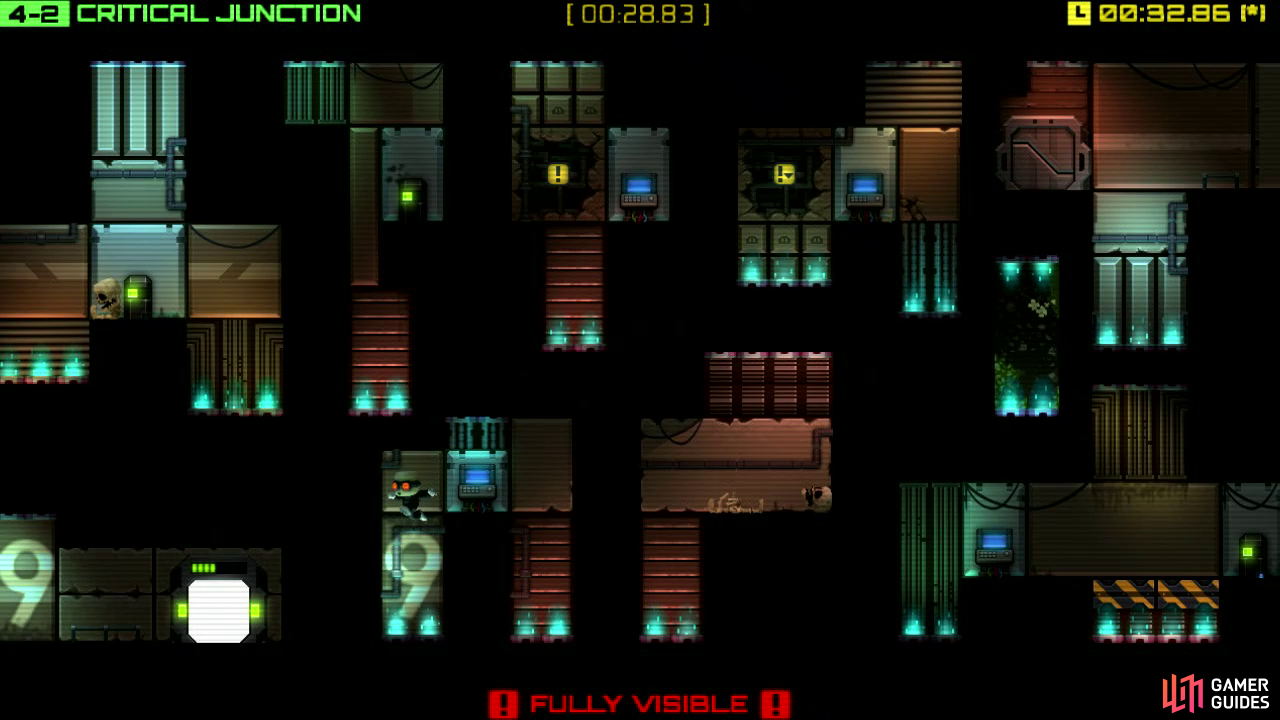 For the final time, drop down from the entrance, hang a left at the switch, then go straight down (and slightly to the right), and finally head into the tunnel marked '9' to reach the exit! Phew!
Video Guide (With Audio Commentary)
1173