S-Rank Targets
| **Time** | **Deaths** | **Spotted** |
| --- | --- | --- |
| 1 minute 10 seconds | 0 | 0 |
Step 1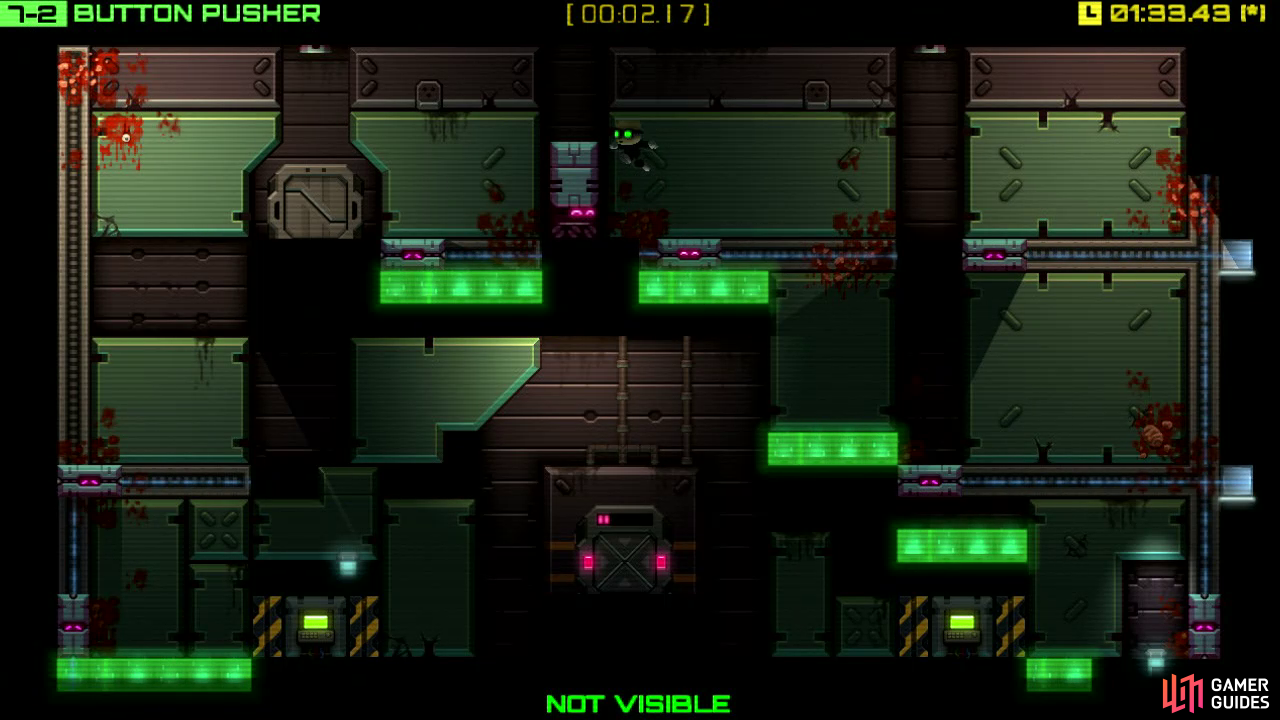 A generous S-Rank time that gives you loads of room to work with (we'll get you to the exit in under 50 seconds). Begin by hopping over the Block to the sensor beam on the right, then jump straight out and back over the Block.
Step 2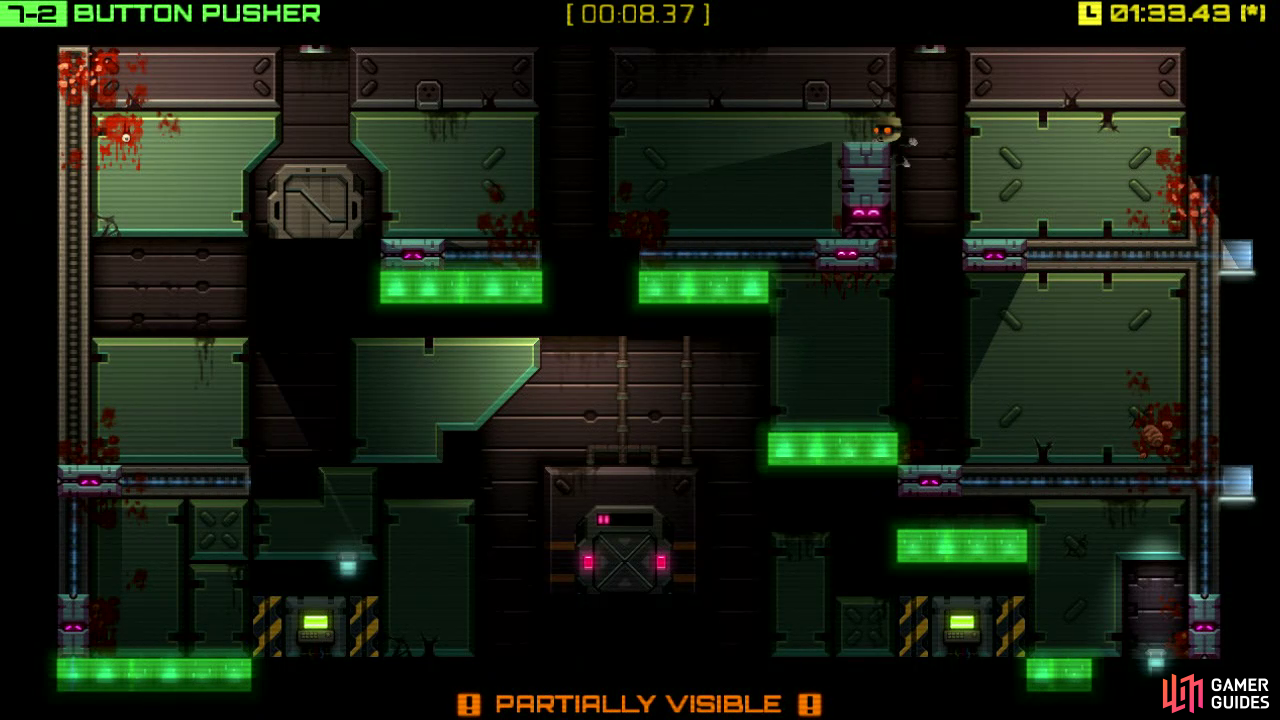 Push the block onto the Slider so it's right-most wheel is hanging off the edge of it. Step off to the sensor beam (right-side) and as you touch it, jump back up and you'll be taken across to the other side along with the Slider and the Block.
Step 3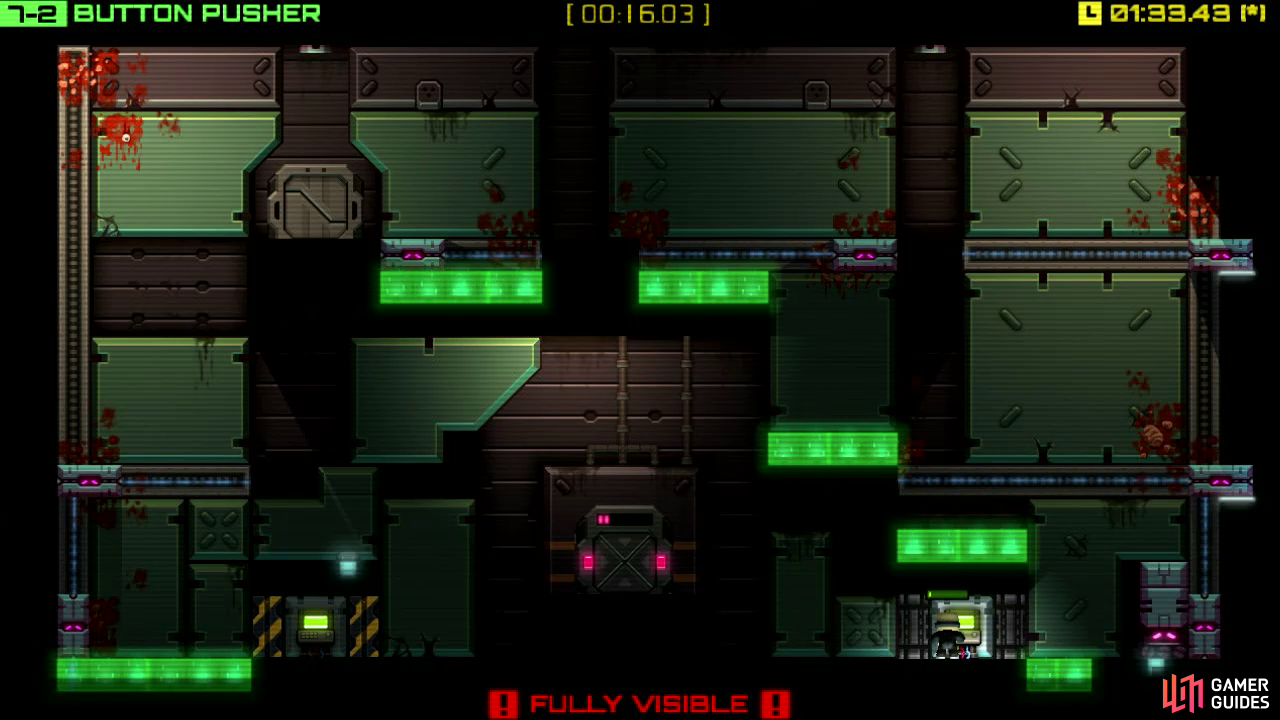 Push the Block onto the adjacent Slider then jump down on top of the floor switch in the very bottom-right corner of the room. Immediately run left to avoid the Block landing on your delicate head. Activate the panel to your left before leaping on to the roof of the final terminal on the left-side of the screen.
Step 4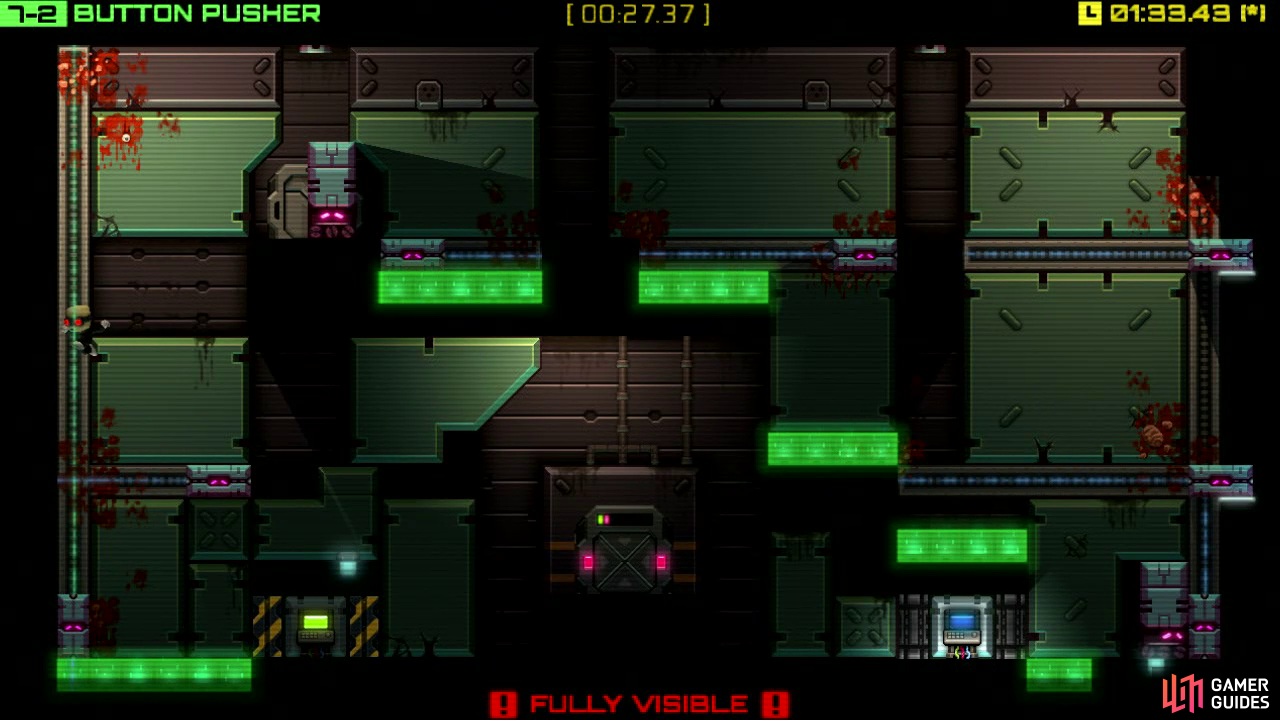 Leap out, pass through the horizontal sensor beam above you, land on the platform to your right and then go stand on the Slider that came over to say hi. Do a high leap from the Slider to the vertical sensor beam (if it's too low a jump you'll get crushed by the Slider you just jumped off of), causing the vertical Slider to rise and allowing you to perform a slingshot jump up to the top where the new Block is waiting.
Step 5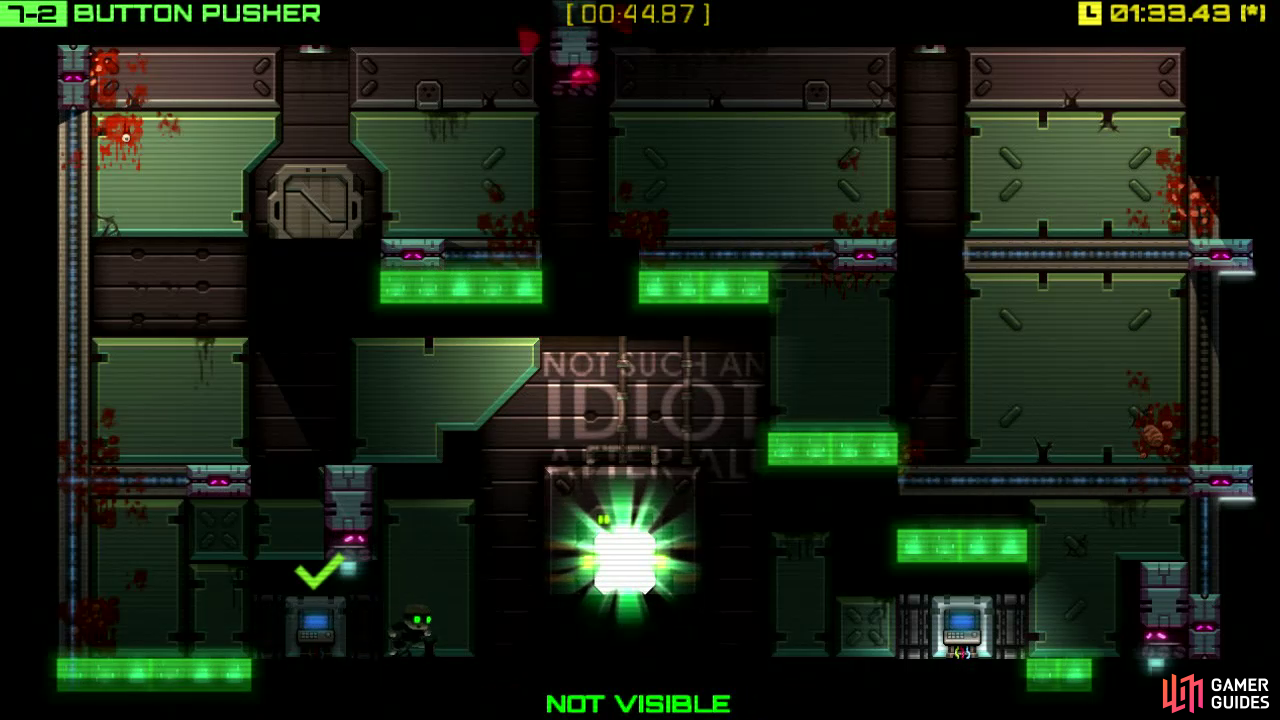 Push the Block down to the Slider below and then drop it on top of the floor switch nearby. This will open up the terminal below, which you simply need to activate to open to the door to your right. Still can't find the hidden [Helix] ? Then you can access it once the final terminal is down. Follow our instructions below on how to get it.
3298
Video Guide (With Audio Commentary)
1203