S-Rank Targets
| **Time** | **Deaths** | **Spotted** |
| --- | --- | --- |
| 40 seconds (PC) | 0 | 2 |
| 45 seconds (PS3/Vita) | 0 | 2 |
Step 1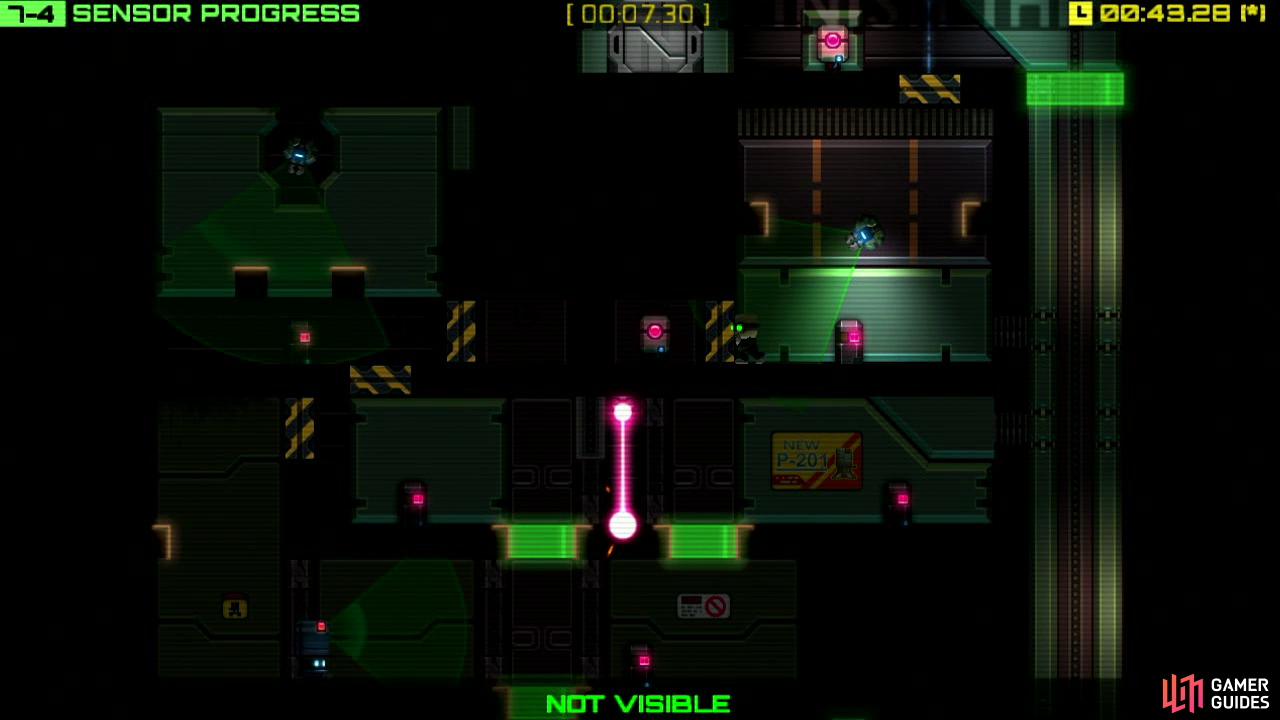 Press the Red Button and then stand over the trapdoor as the sensor beam passes overhead dropping you down into the room with the Turret. Quickly grab onto the ledge on your right as you fall and then leap left over the Turret and stand still by the door here until the vision cone is looking right. Hit the switch and once the sensor beam moves around to line up with you, run through to the next room (pressing the Red Button on the way).
Step 2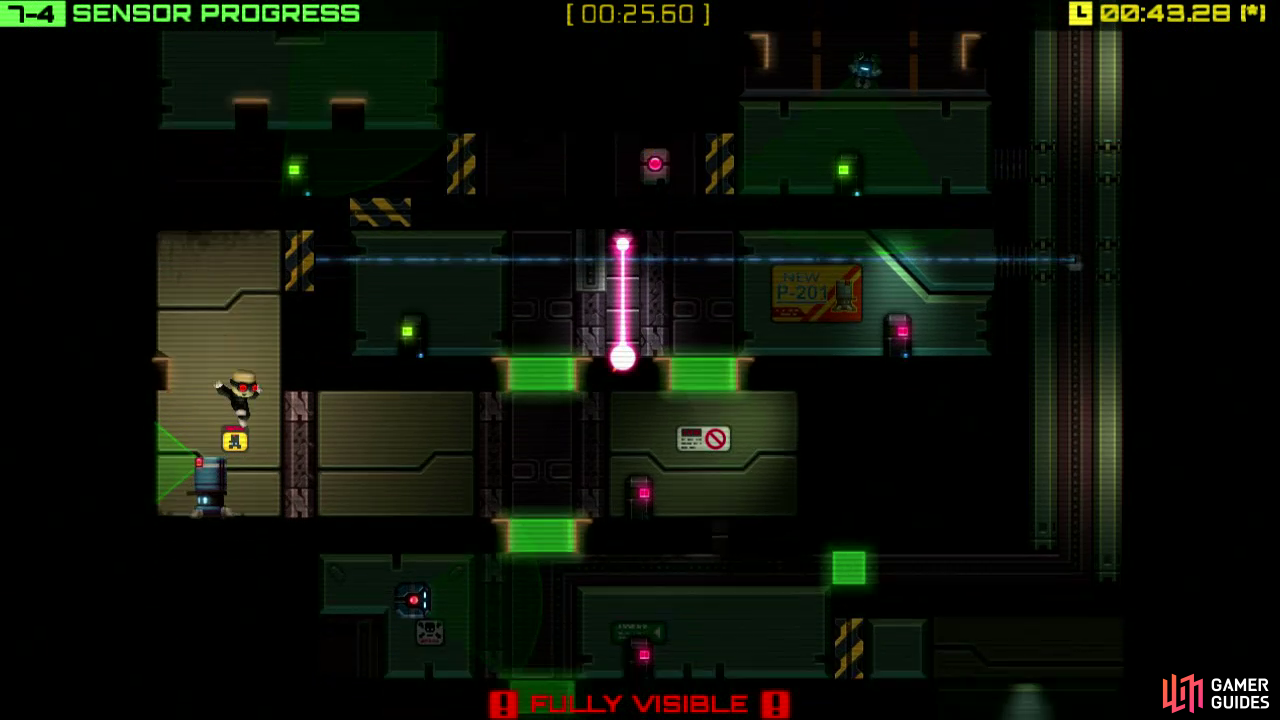 If you want the [Helix] for 7-4, then you've come to the right room! Take a gander at our box-out below and don't forget to tick it off once you've got it.
3300
Otherwise; hit the switch once the vision cone is looking far-left, drop down then immediately jump up to the closed door on the left. Stand here until the Robot passes under you and then drop down, before making a run to the switch on the right.
Step 3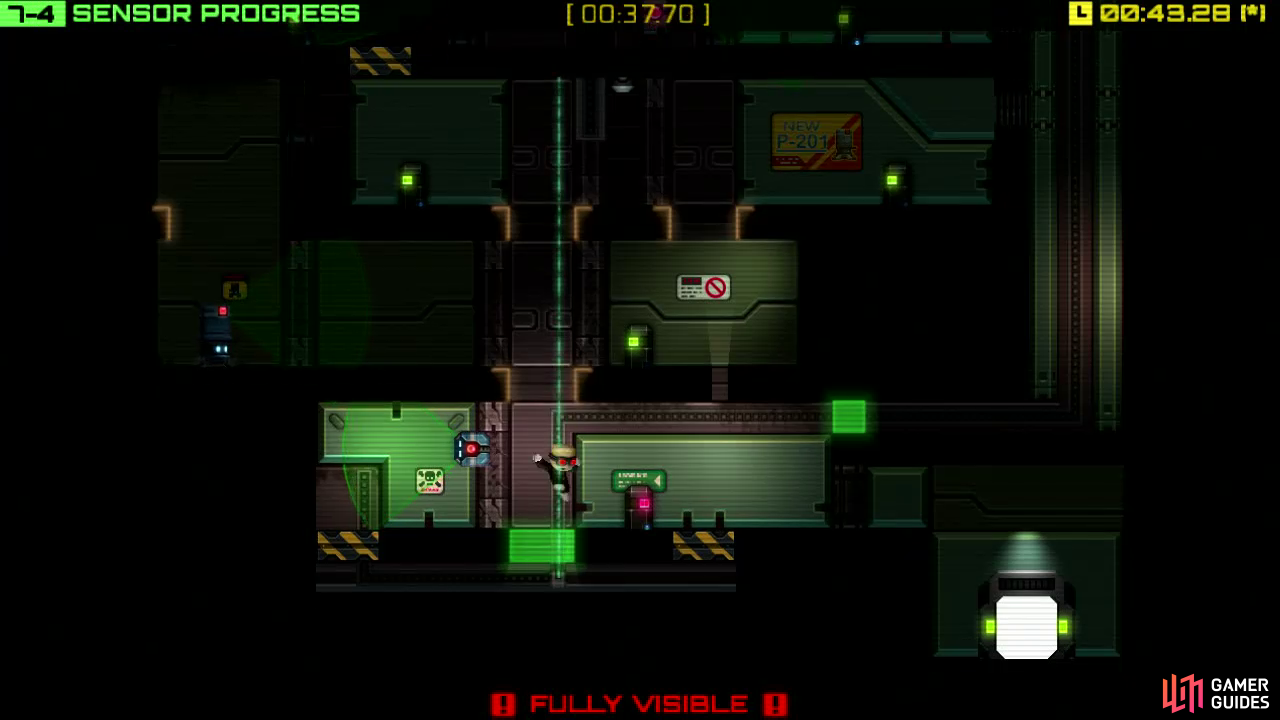 Once the sensor beam reaches you (deactivating the hard lights), hit the switch on the right, then run left and drop down to the bottom floor (the Patroller down here should be on your left and unable to see you as you land).
Step 4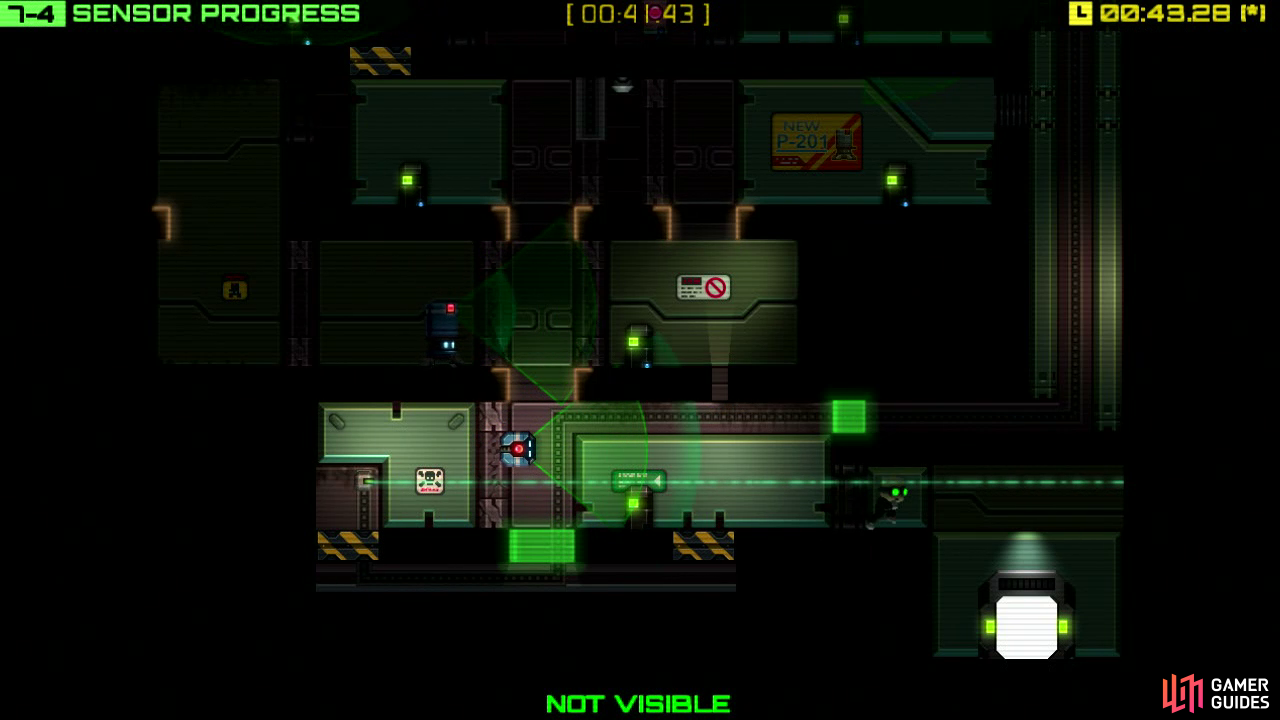 Finally, hit the switch as you run past, jump over to the closed door and drop down into the exit once it opens.
Video Guide (With Audio Commentary)
1205