S-Rank Targets
| **Time** | **Deaths** | **Spotted** |
| --- | --- | --- |
| 45 seconds | 0 | 1 |
Note: This is a race against a Seeker who will fill the level with instant-kill hard light if you're too slow. Also, normally the [Helix] is really hard to grab fast enough and still finish the level. We're going to show you how to make this task loads easier.
Step 1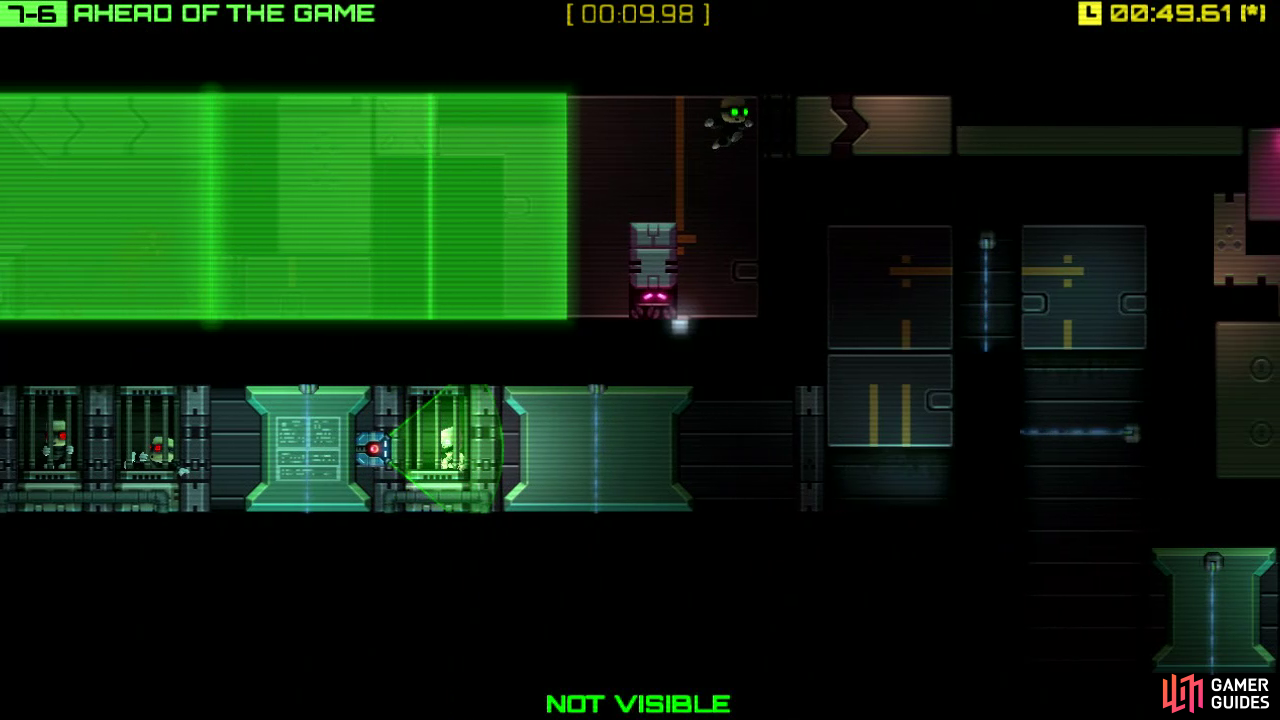 The race will start once the terminal is activated so from here on out ignore the Seeker and focus solely on where you have to go! So begin by running forwards, leaping up the platform, dropping down to the Block and pushing onto the floor switch.
Step 2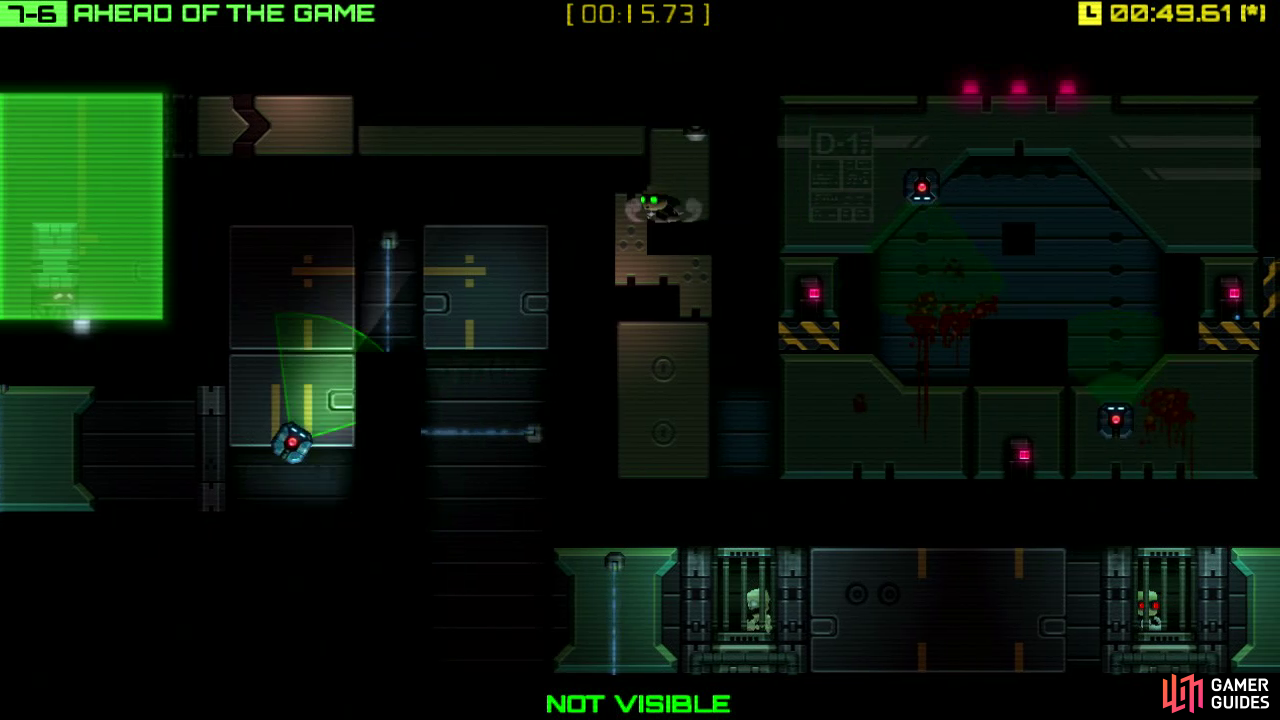 Jump up off the Block to the next platform, duck and whilst still holding the duck button , drop down to the left by the laser (allowing you to still fall but avoid the laser, saving valuable time). Crouch-walk through the rest of the tunnel until you arrive at the next room.
Step 3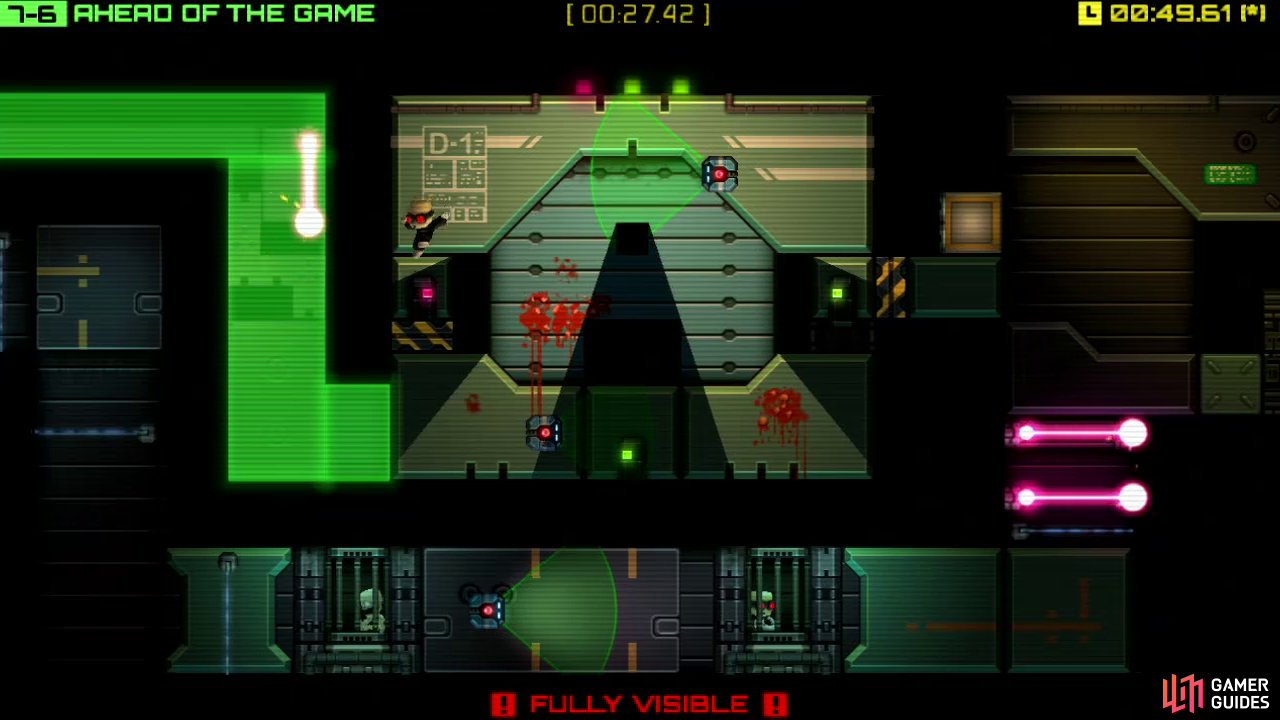 You're normally expected to waste your spot here, but we're going to show you how to avoid being spotted (and save it for the Helix if you need it).
As the lower Patroller cruises into the shadow in front of you, quickly jump up to the platform above it, leap over to the switch surrounded by trapdoors and wait here a brief second before pushing the switch (if you're too quick you'll be killed as you land).
Step 4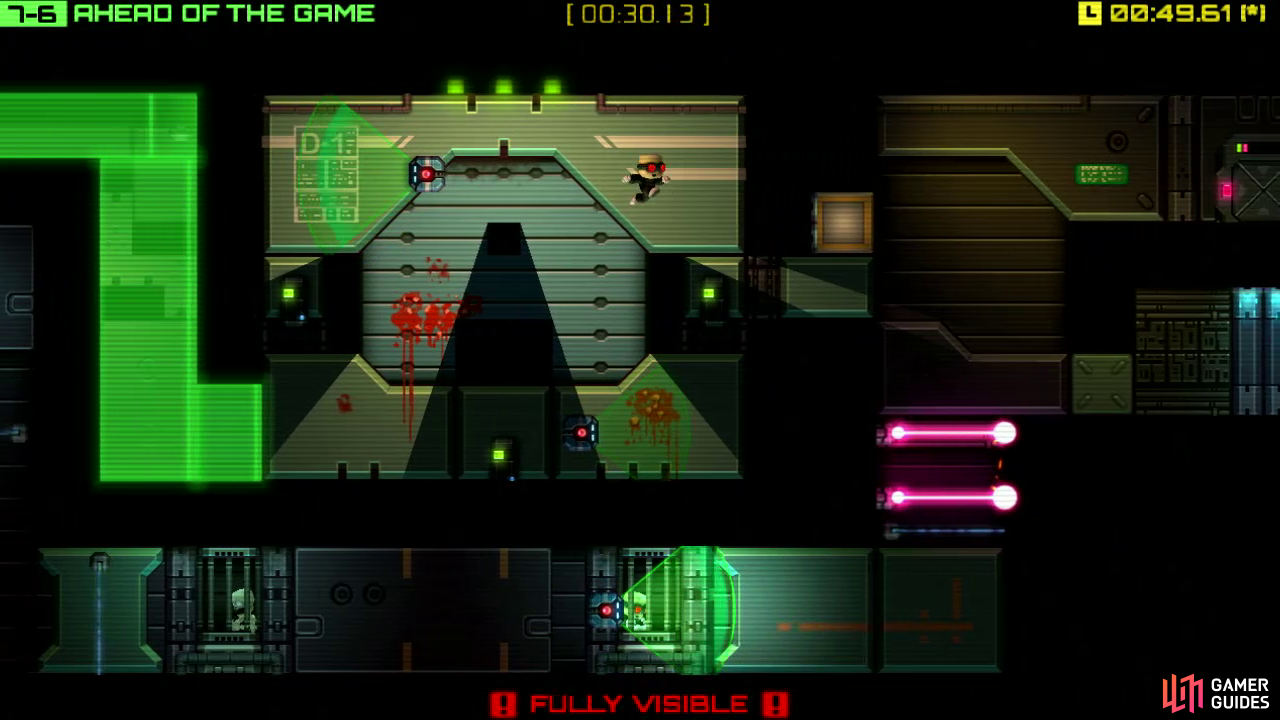 Hit the ground floor switch before, carefully, hopping back onto the platform above you then jumping over to the switch on the left-side of the screen. You can do this without the Patroller on the right spotting you (so don't panic). Retake the route of jumping on the middle platform before leaping over the Patroller and to the exit on the right.
Step 5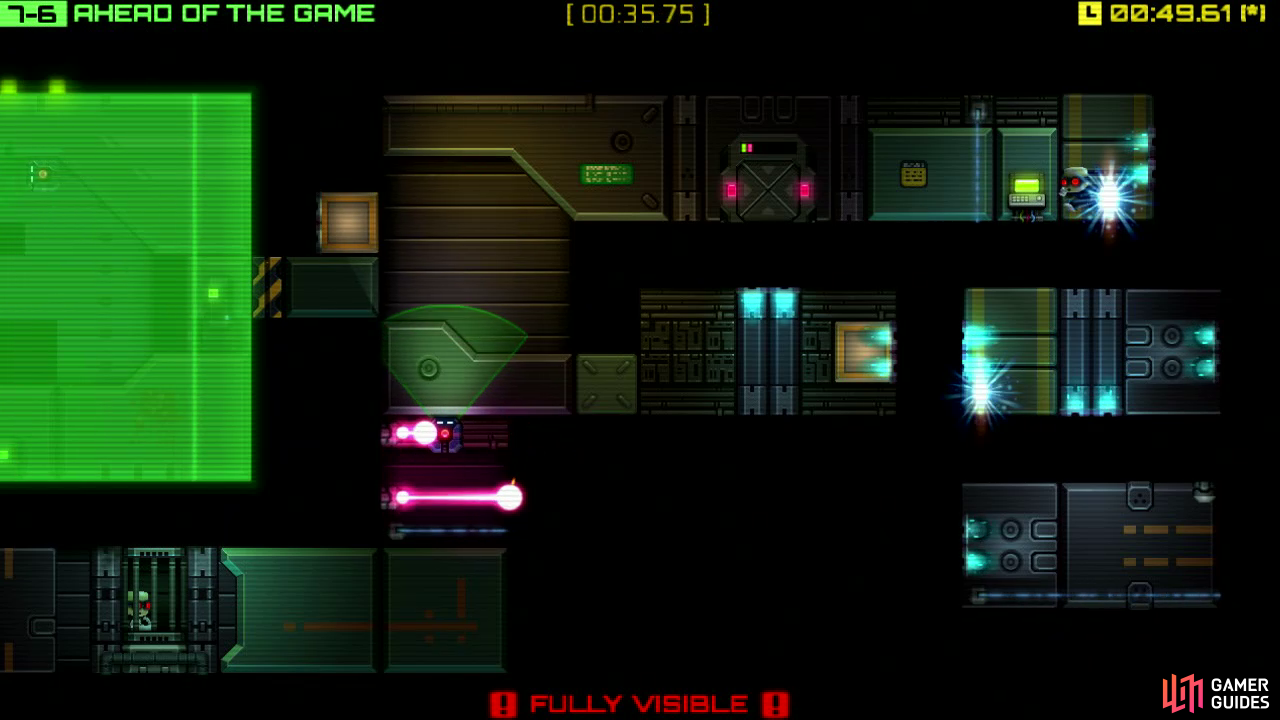 Ok, if you still need the [Helix] , follow our box-out below for a way to ensure you have plenty of time to grab this awkwardly placed collectable.
3302
Okay, drop down to the two teleporters, hop up - whilst facing left - into the ceiling one, run into the left teleporter and begin hacking the panel as if your virtual life depended on it (which, funnily enough, it does). Keep running right until you reappear back under the exit, now simply climb the left side before leaping up to the exit before the Seeker hits its goal and kills you.
Video Guide (With Audio Commentary)
1207