S-Rank Targets
| **Time** | **Deaths** | **Spotted** |
| --- | --- | --- |
| 1 minute 50 seconds | 0 | 0 |
Step 1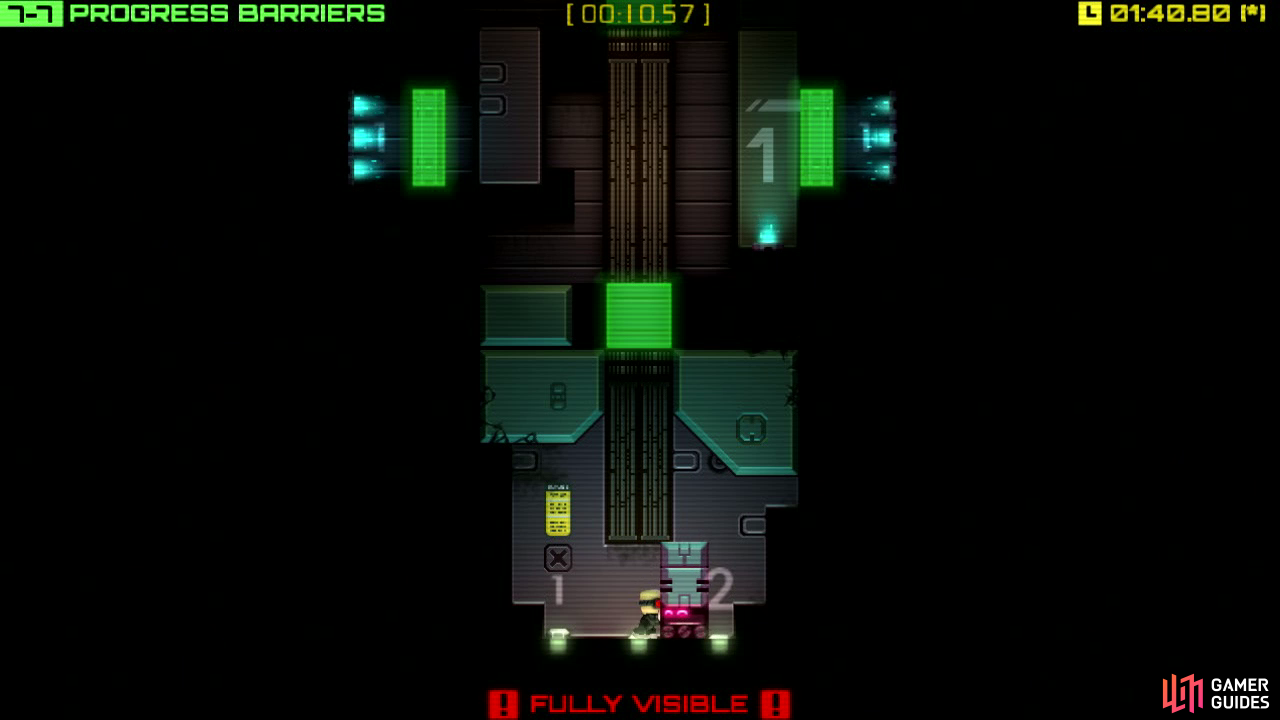 Push the Block down through the hard light barrier then follow it down to the very ground floor (being careful not to fall into the teleporter below the '1' on the wall). Push the Block onto the floor switch on the right, opening up all doors with the number 2 on it.
Step 2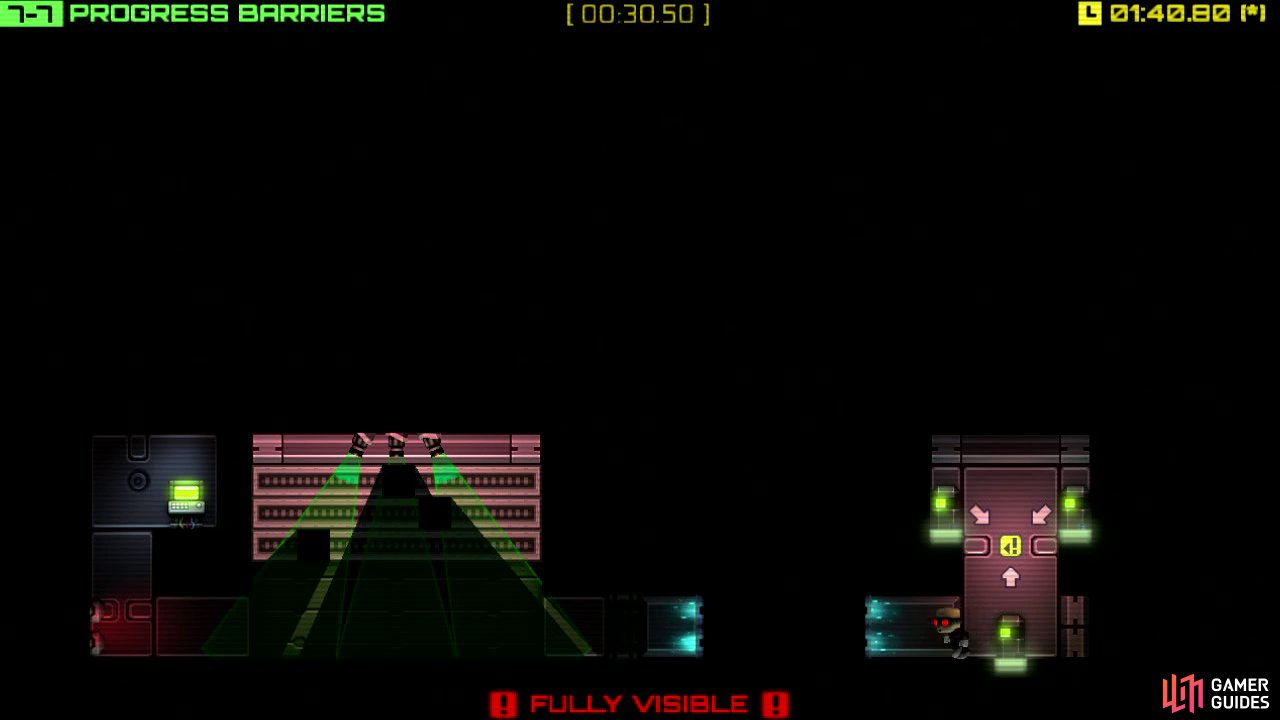 Climb up the left-side until you can jump right to the door on the right with the '2' beside it. Step through to a room with moving shadow-casting squares on your left and switches to stop said squares above you.
Press the first switch when the lowest square's shadow is casted over the left-side. Hit the top-left switch when the middle square is just under the right-hand security camera (casting a shadow over the right-side). And finally, stop the top square once it's under the middle camera to cast a shadow directly down (you should now have covered 95%+ of the floor in shadow).
Step 3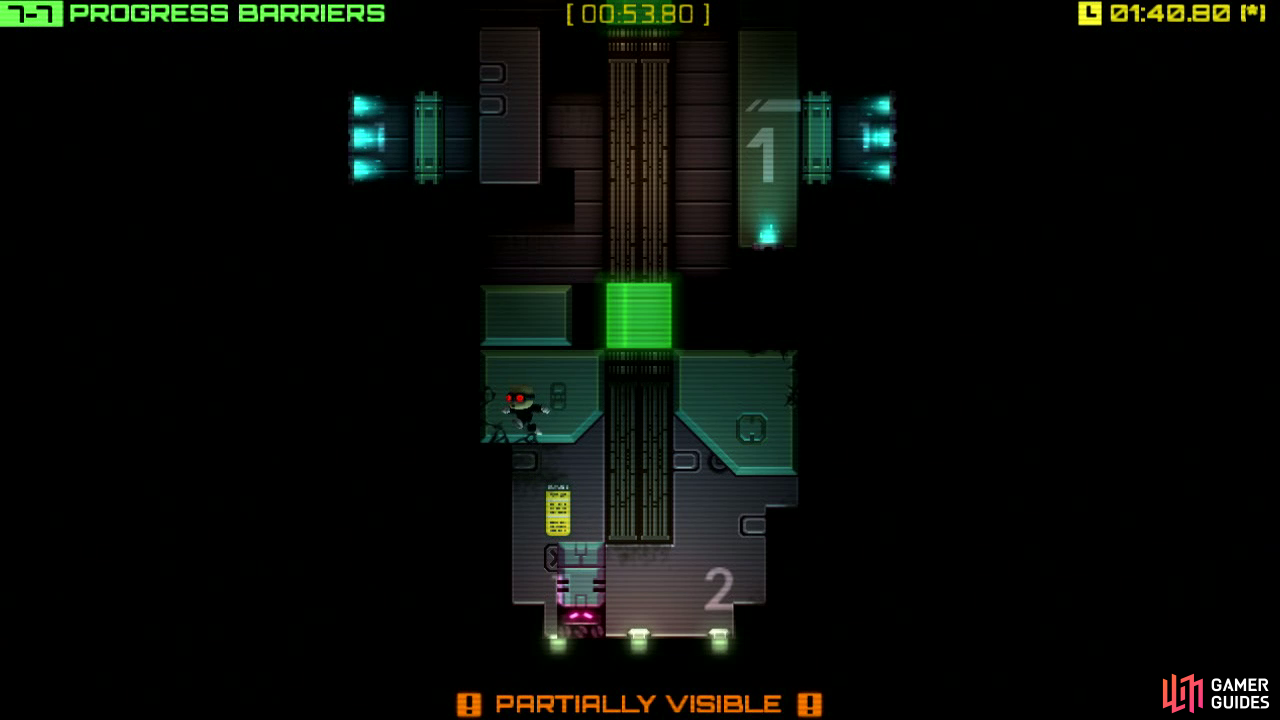 Go through the teleporter, cross to the other side, run to the terminal, hack it and then go back down to the Block in the main central room. Push this Block left onto the far-left switch and then jump up over the single teleporter on the ground and enter the right-hand entrance.
Step 4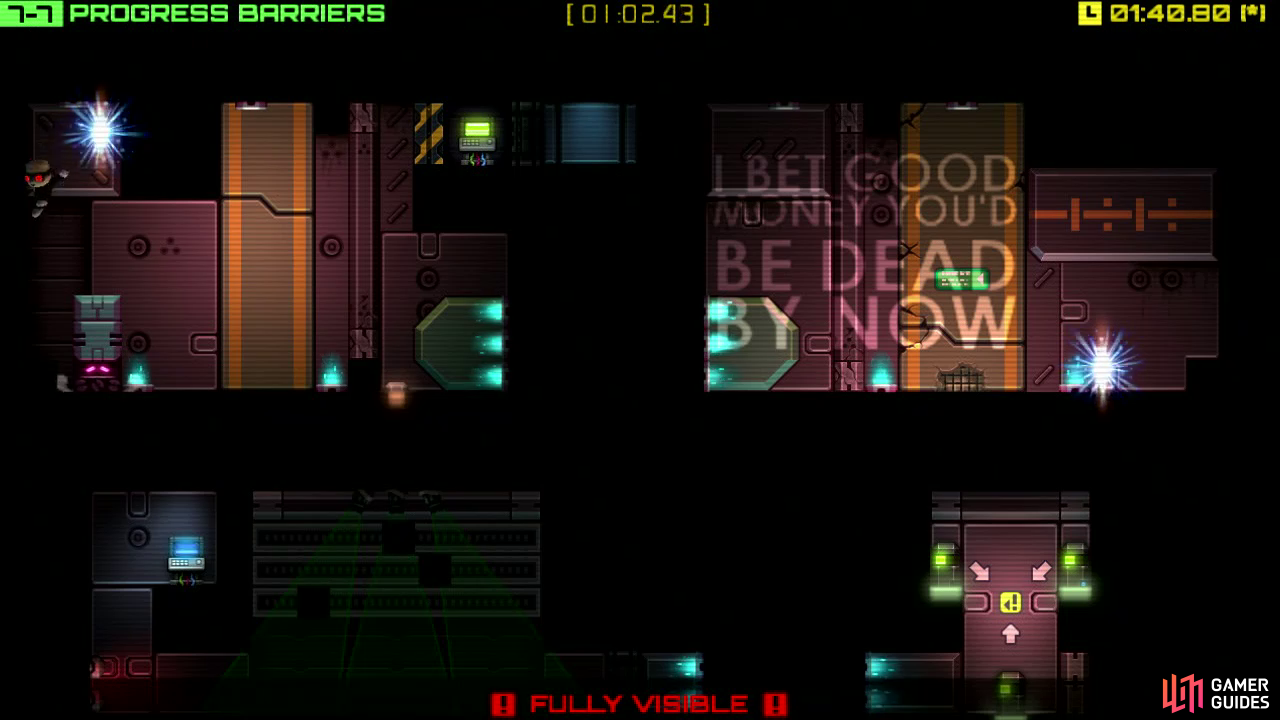 Jump over the single floor teleporters to the Block then begin by pushing it into the first teleporter, follow it through, now push it into the next one (but be careful to fall straight down), push the block into the next one on the left, then into the one on the right and finally into the teleporters on the wall.
Step 5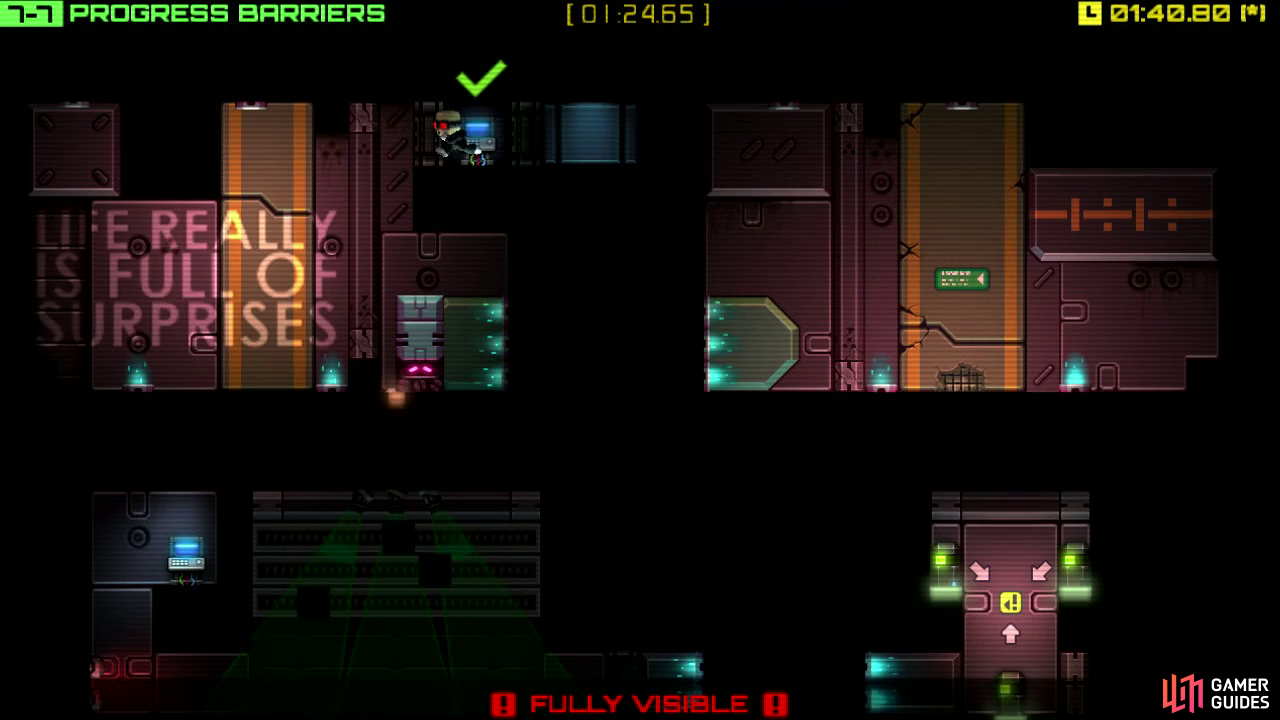 When you reappear in the main central room, push the Block down onto the lonely teleporter here, jump across to the other side and push it through to the final room with the terminal. Once the Block is resting on the floor switch, jump up. Not got the [Helix] yet?! Oh come on! This one is really easy to pick up!
3303
With the terminal hacked, drop down then drop back down to the Block on the floor switch and reset it back on to the middle one. Now rescale the tall room and leave via the exit.
Video Guide (With Audio Commentary)
1208