S-Rank Targets
| **Time** | **Deaths** | **Spotted** |
| --- | --- | --- |
| 1 minute 10 seconds | 0 | 3 |
| 1 minute 15 seconds (PS3/Vita) | 0 | 3 |
Note: Seekers will always spot you when you're not in the shadows. However, what you may not realise is that you can control the speed at which they follow you. If you're partially visible (orange goggles) they'll approach you more slowly than if you're fully visible. You can use this to more effectively position them where you want them!
Step 1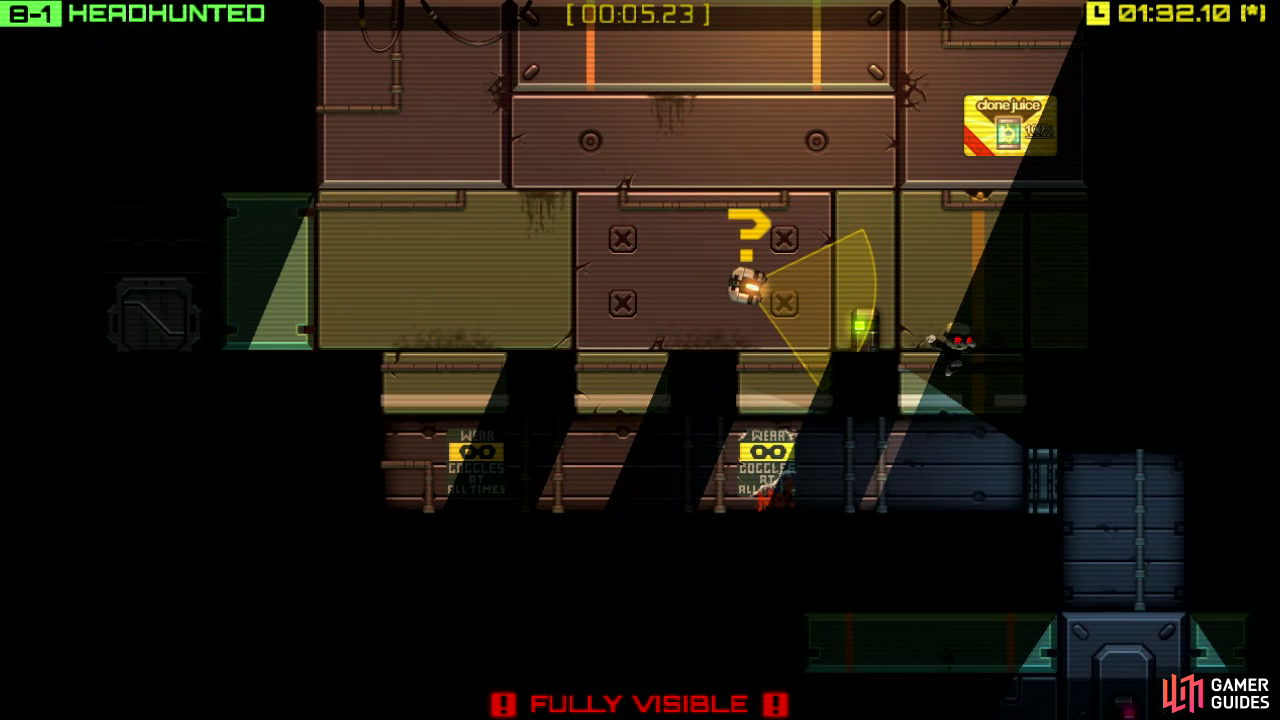 Drop down, run past the shadows, jump up to the switch, flick it and then drop down into the next area with another Seeker.
Step 2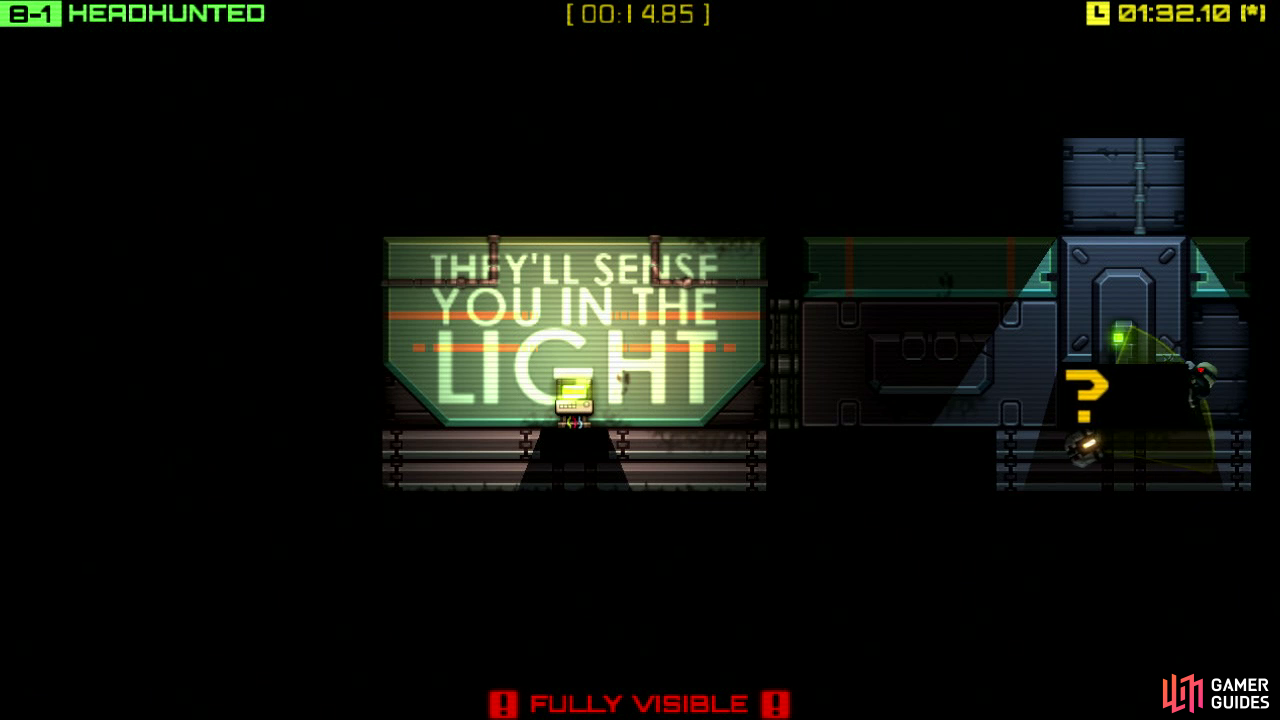 Hit the switch and stand still until it gets a good bit closer to you. Drop down to the right of the platform and hang here until either passes overhead or goes underneath to get to you. Once it's a bit closer, get out and make a beeline for the terminal. Hack it and drop down into the next - and final -area.
Step 3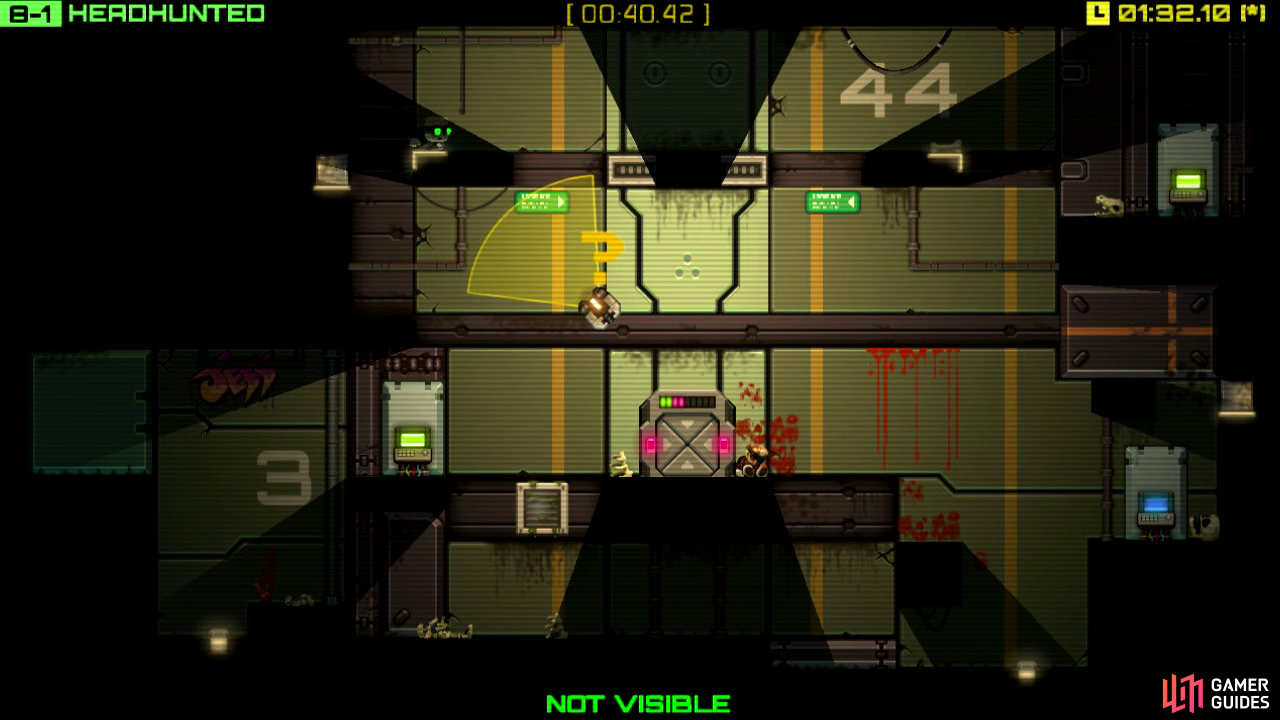 Drop right down to the ground floor, dash right, jump up to the terminal and immediately begin hacking it. Once you're done, drop down to the floor again, run left, jump up past the next terminal, hop up the ledges above you quickly before ducking into the shadows on the very top ledge.
Step 4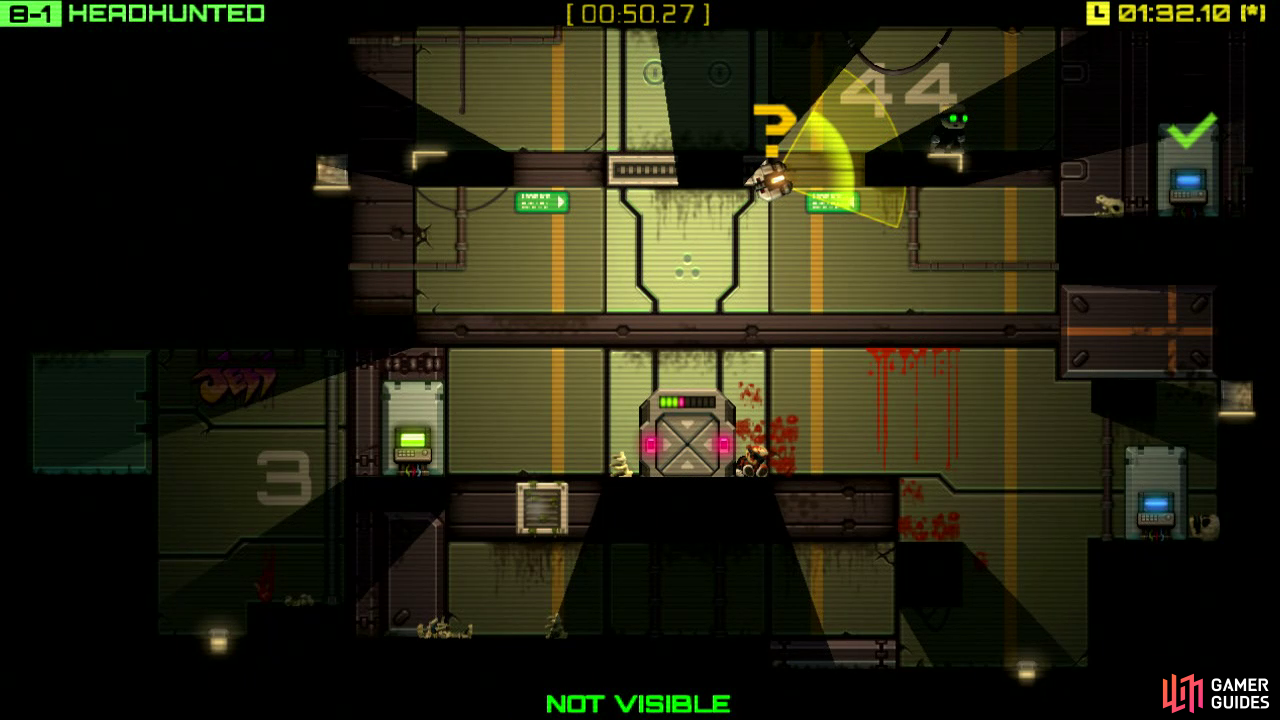 Once the moving platform is close enough, jump on to it (staying in the shadow), then jump across to the next platform and then finally to the next panel. Operate it before jumping back up to the nearby platform above you (to lure the Seeker further north).
Step 5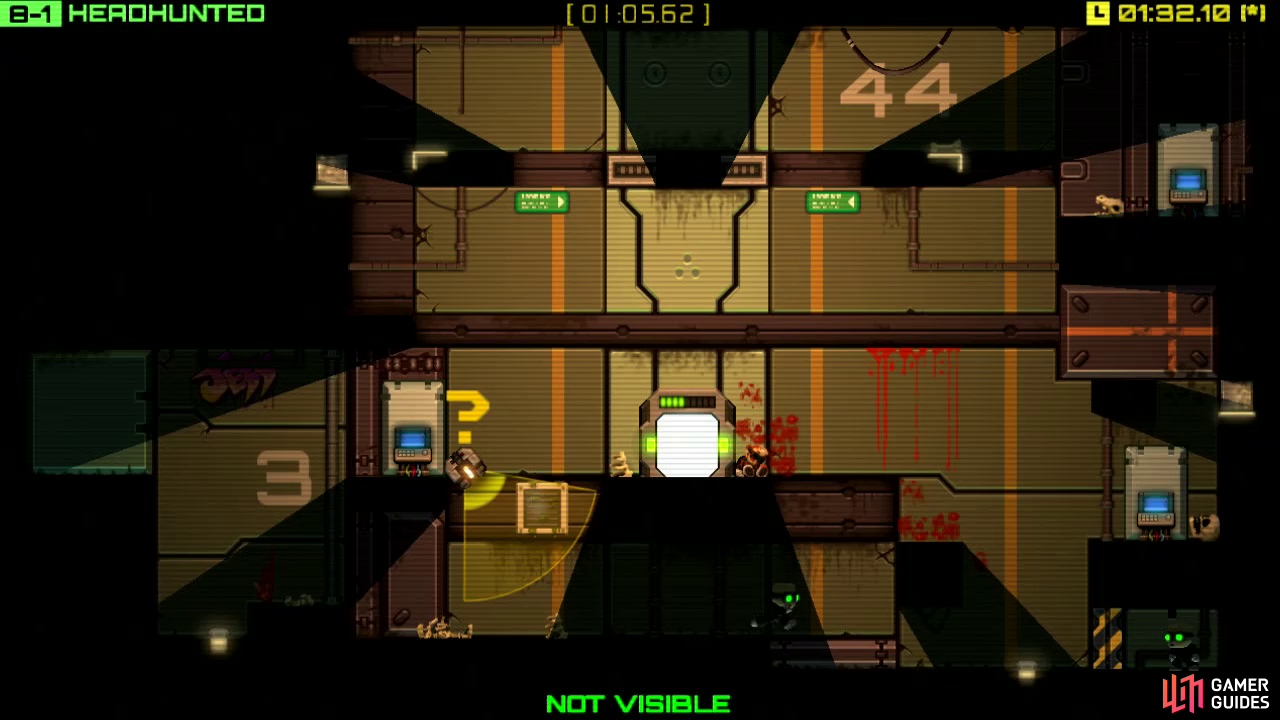 Drop down to the ground, run to the final terminal, hack it - quickly - then drop down to the shadows below. If you still need the [Helix] , our instructions for obtaining it can be found below.
3307
Otherwise, lure the Seeker closer to you by jumping into the light; let the Clone loose by standing on the floor switch and it should provide enough of a distraction to allow you to reach the exit safely.
Video Guide (With Audio Commentary)
1212