S-Rank Targets
| **Time** | **Deaths** | **Spotted** |
| --- | --- | --- |
| 35 seconds | 0 | 3 |
Note: This is a very quick level with a [Helix] that requires a bit of time to set up and collect. So you'll need to perform two separate runs when going for both the Helix and an S-Rank.
3310
Step 1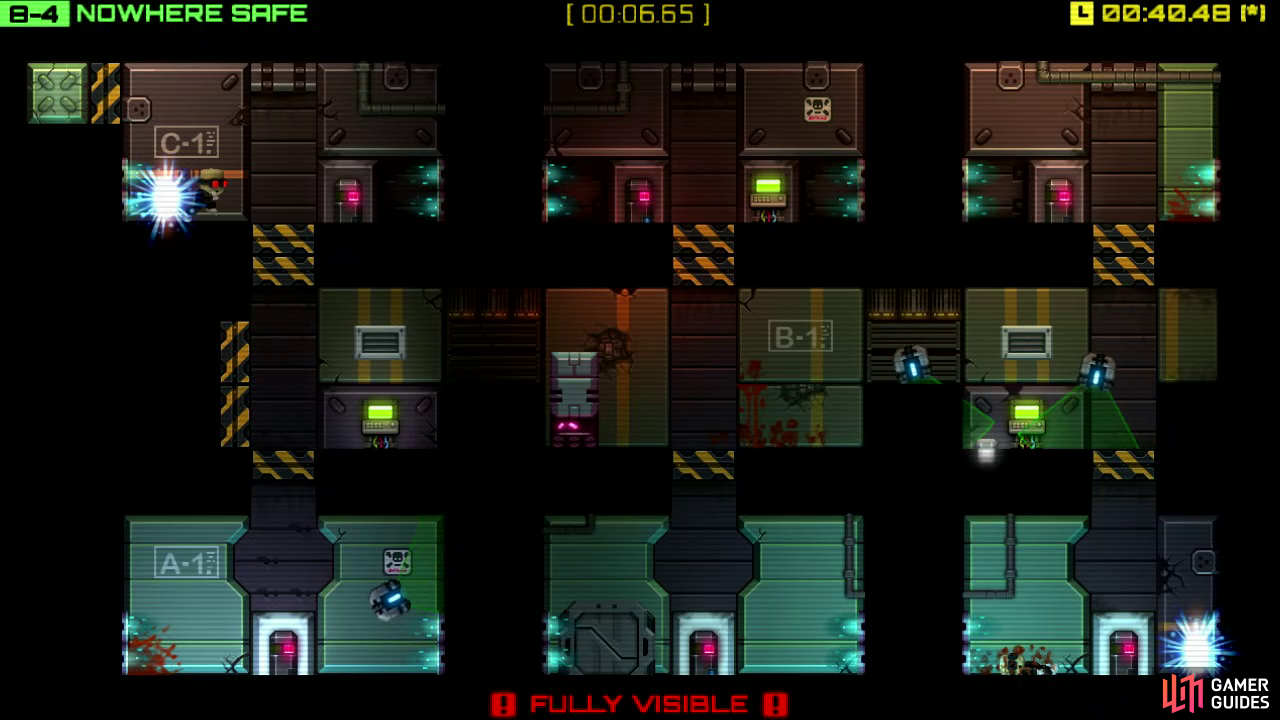 Press the switch by the entrance and wait for the Seeker to enter the middle room before hitting it again and locking it in. Run right and repeat this step for the next Seeker above.
Step 2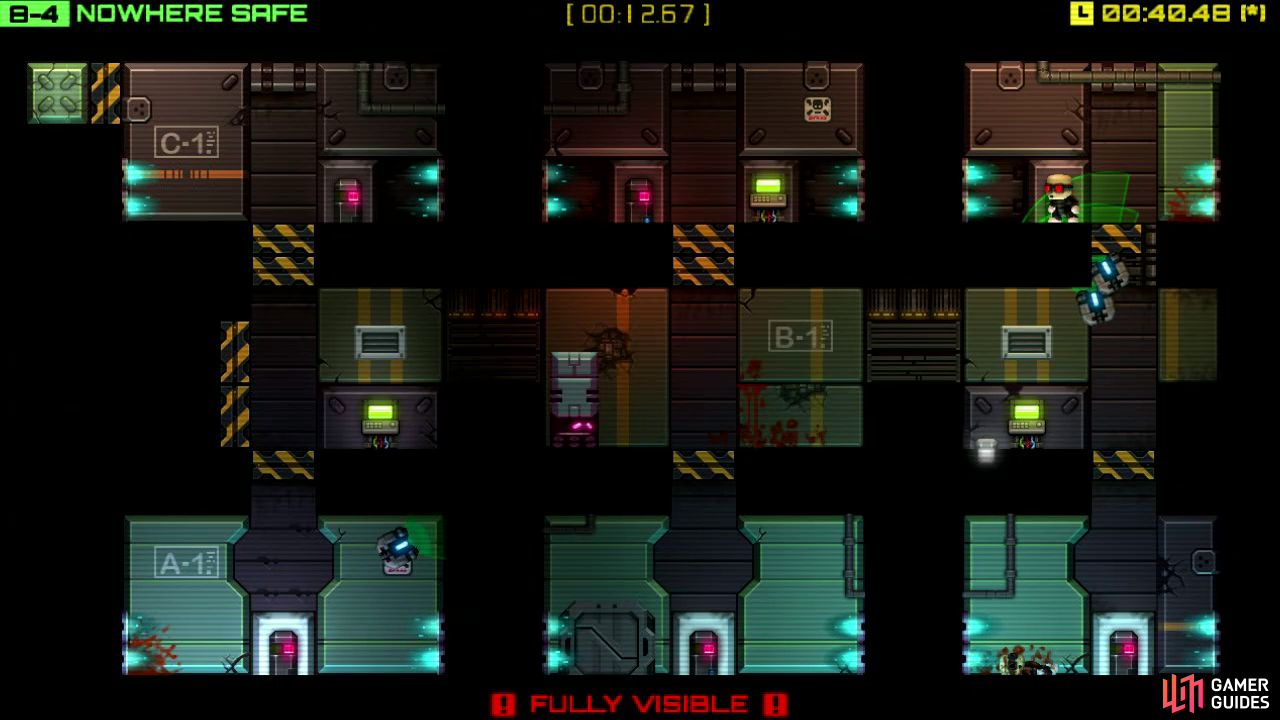 Okay; now the trick is to lure both Seekers together so they actually only look as one on-screen (so they're overlapping each other). This makes dealing with them much easier! To do this quickly, run to the teleporter on your right, and then pelt it down to the far-right corner above the Seekers.
Press the switch and when one of the Seekers gets halfway through the double-door width opening, close the switch again so only one of the doors closes. Stand still until the second Seeker joins the first one and you're ready to move on to the next step.
Step 3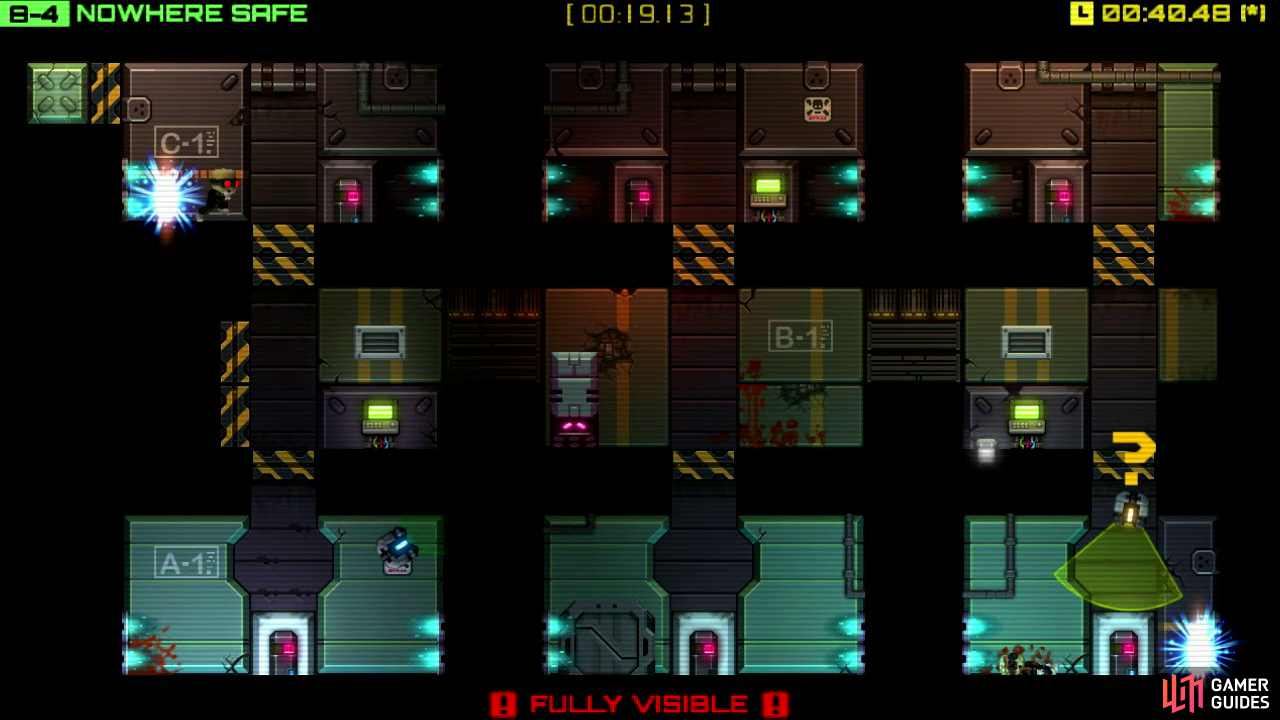 Run to the far left so you reappear on the ground floor (bottom-right side), hit the switch luring both Seekers down to you. Once they pass through the door panel above, close the door off before very quickly legging it back through the teleporter on your right.
Step 4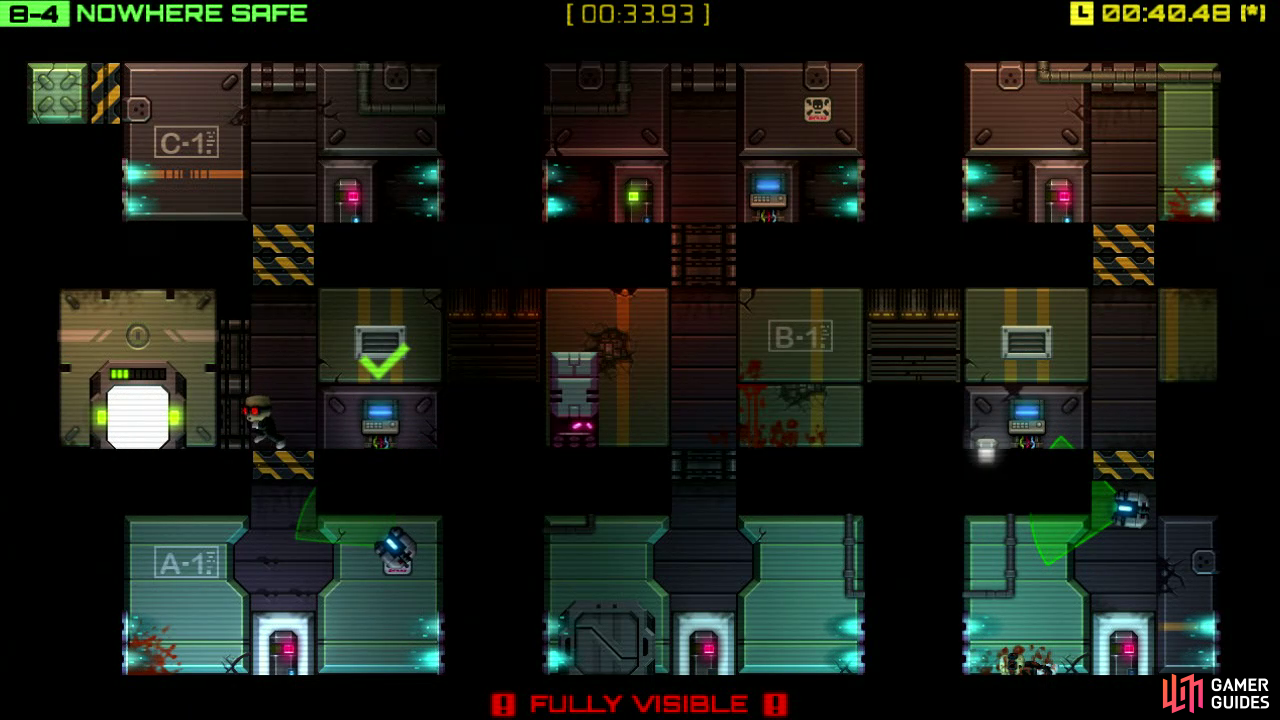 Run to the middle room, hack the panel, flick the switch and drop down to the room on your right. Hop left (over the Block), hack the final terminal then it's a brief jog over to the exit on your left.
Video Guide (With Audio Commentary)
1215