S-Rank Targets
| **Time** | **Deaths** | **Spotted** |
| --- | --- | --- |
| 1 minute 10 seconds | 0 | 0 |
Step 1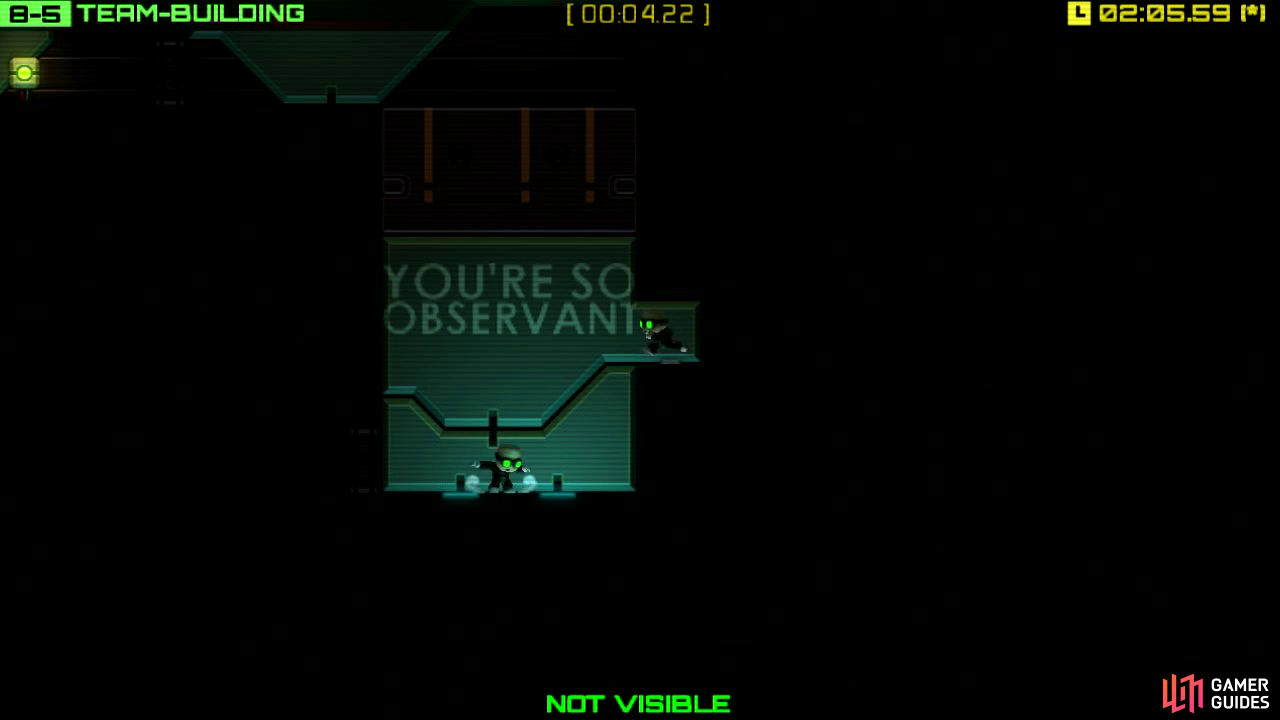 Hit the button, jump down to the wall on the right and you'll land in a hidden area. Step on the switch (so the clone can copy you) and then run to the closed door. Once the door has opened, jump up to the button, press it then stand on the far-left floor switch.
Step 2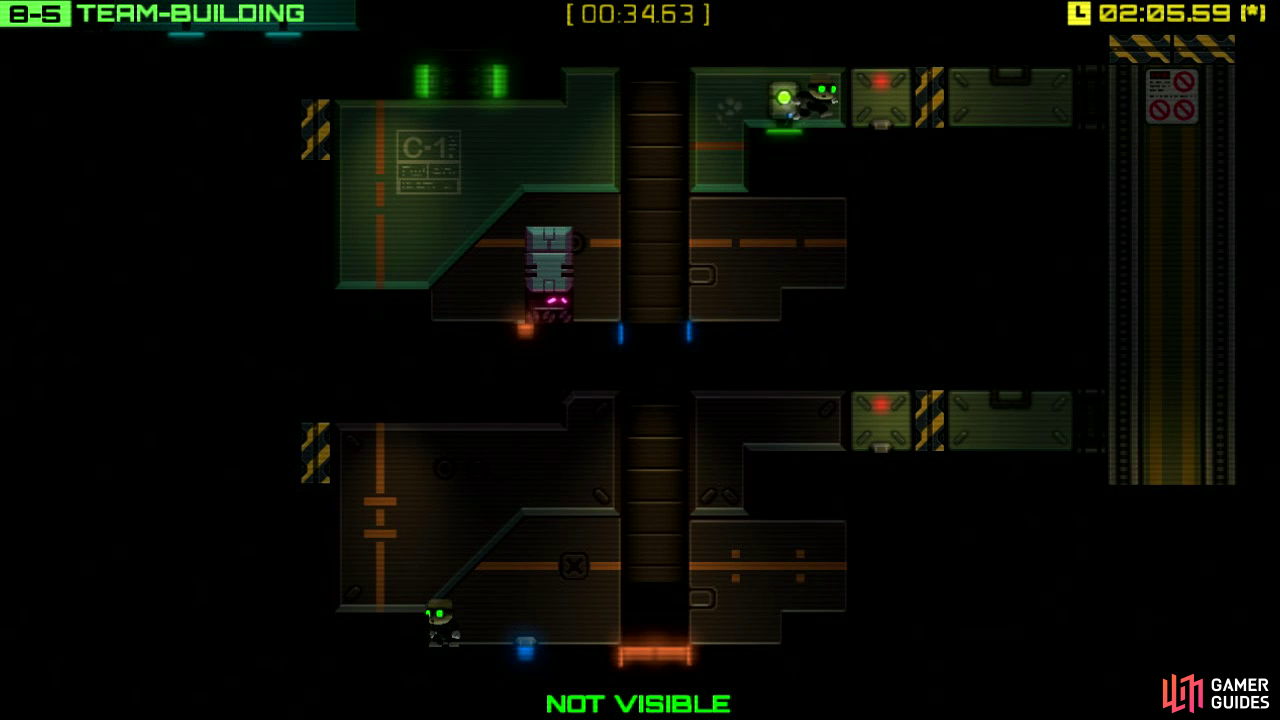 Jump up to the upper Red Button, and then in the next room stand on the floor panel in-between the two blue strips of light. Once the platform has been raised, jump up to the Red Button, push it to release the Block, go to it and push it onto the orange floor switch.
Note: Be careful to wait for the clone to run back to the far left and stop. If you're too quick the clone can sometimes get 'stuck' trying to push the block in front of it (forcing you to restart the level). Once the clone has stopped, jump up to the closed door and the clone will follow you up.
Step 3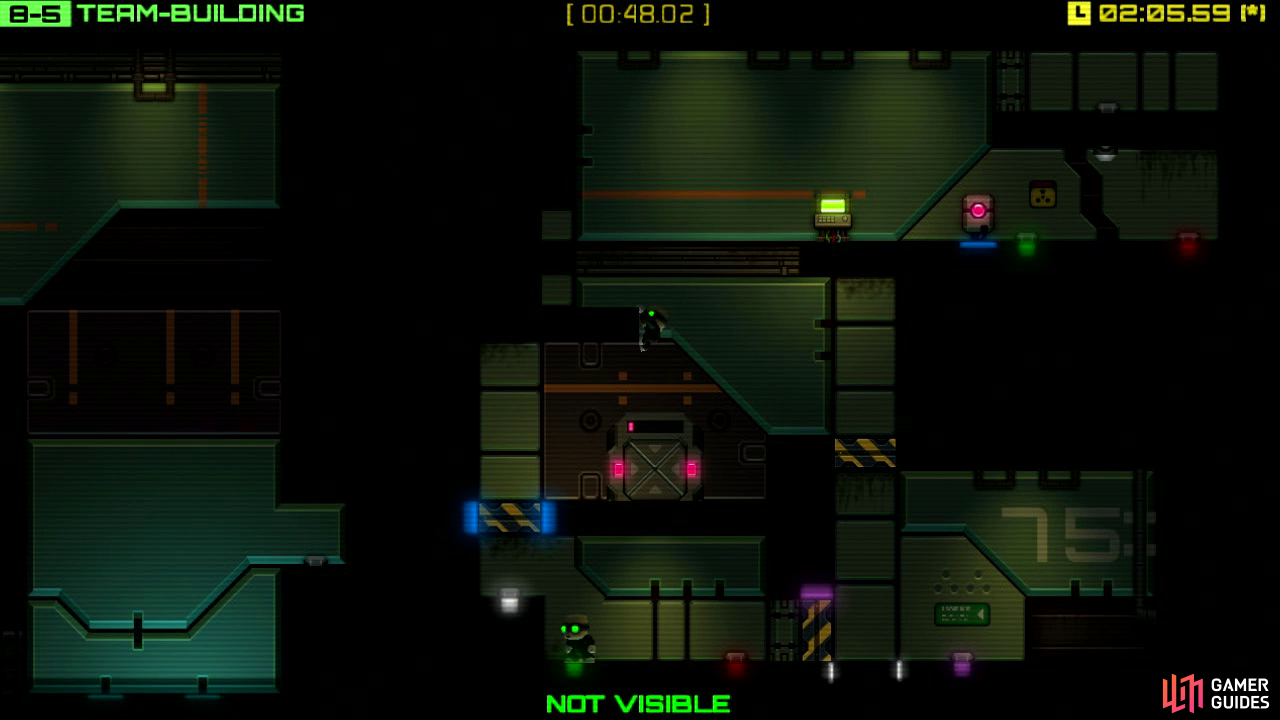 After exiting the lift, stand by the closed door; jump over to the white floor switch and this will slingshot the clone up and over you. Now step on the green switch to extend the platform above, allowing it to get up higher. Now stand on the red switch and run over to the closed barrier with the blue lights as the clone will open the path for you.
Step 4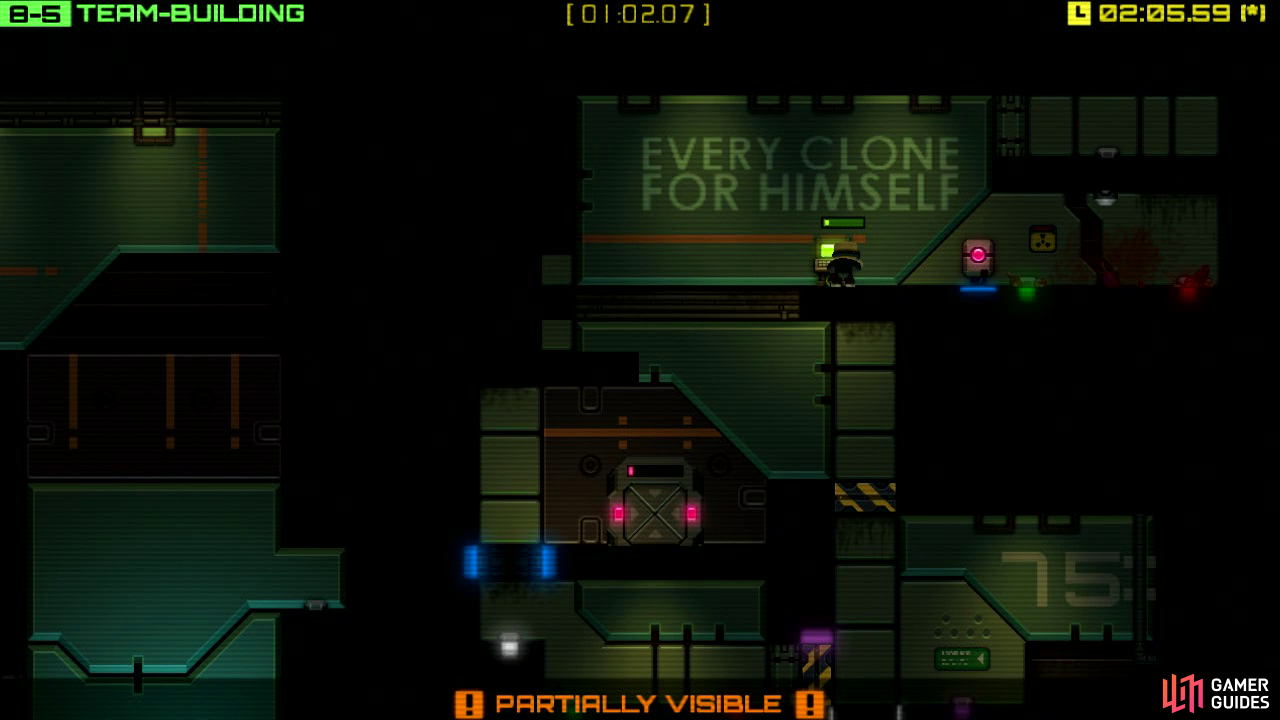 Wait for the clone to stand on the green switch so the platform is extended and then jump over to the ledge with the terminal on it. Jump up to the ledge above the clone and stand on the switch to trigger a laser that will, sadly, remove your helpful clone-buddy from the equation. Sniff
You're now free to hack the terminal in peace, opening up the exit below. But if you still need the [Helix] follow our steps below before going through the open exit.
3311
Video Guide (With Audio Commentary)
1216