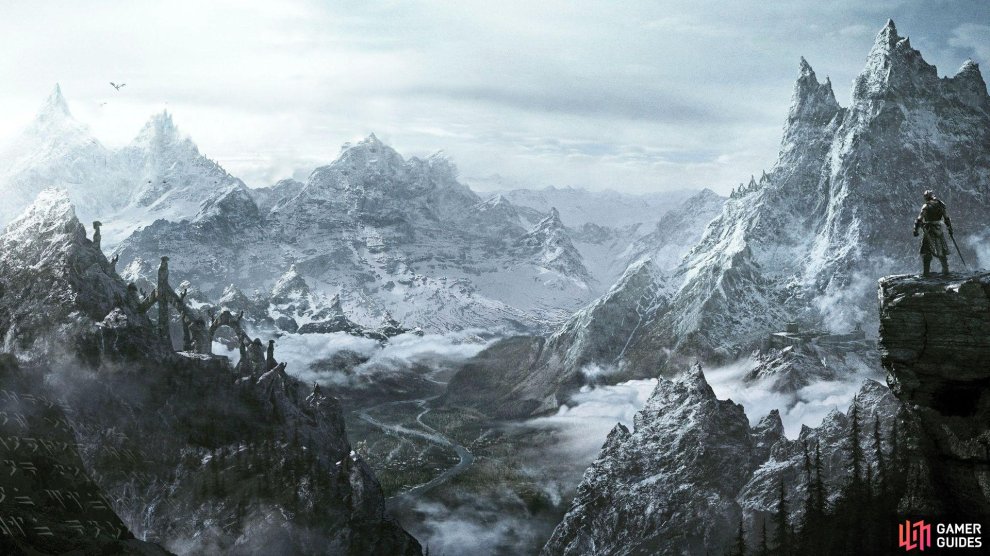 It's been two hundred years since the Oblivion Crisis passed, and Tamriel is a much different world than it was back in those days. The Septim dynasty no longer rules the empire, its last surviving member - Martin Septim - sacrificed himself to stop the Daedric Prince Mehrunes Dagon and save the empire. While the empire itself still persists, it is a shadow of its former glory. Black Marsh has seceded and Morrowind is uninhabitable following the eruption of Red Mountain.
The greatest threat the empire faced after the Oblivion Crisis, however, was the Thalmor, a group of nationalist, racial supremacist elves from the Summerset Isles who took advantage of the Empire's weakened state to conquer Valenwood and Elsweyr and assimilate them into the Aldmeri Dominion. The darkest days were yet to come for the floundering Empire, however, as its weakness ultimately incited the Thalmor to invade Cyrodiil itself - the heart of the Empire. Although the Empire was ultimately victorious in the Great War, the capacity of the Aldmeri Dominion to make war was diminished, not destroyed, and the resulting peace treaty - the White-Gold Concordant - caused as many problems as it solved.
The province of Hammerfell refused to acknowledge the treaty, seceding from the Empire and continuing its own war with the Aldmeri Dominion. Another provision of the White-Gold Concordant now stirs up unrest in Skyrim, the land of the Nords, as the worship of the Nordic hero-god Talos, founder of the Empire, was outlawed as a concession to the elves. The Nords who fought and bled in the Great War viewed this as a betrayal by the Empire, and led by Ulfric Stormcloak, rose up in rebellion and killed the High King of Skyrim.
As a wagon creaks its way towards Helgen, its passengers seem to promise an early end to the rebellion, but one of the passengers might be much more than meets the eye… Will the Nords shake off the yoke of Imperial rule and restore Talos to his proper place among the divines, or will the Empire persist and keep Skyrim loyal by force of arms? When an ancient evil arises, will a hero arise with the power to conquer it?