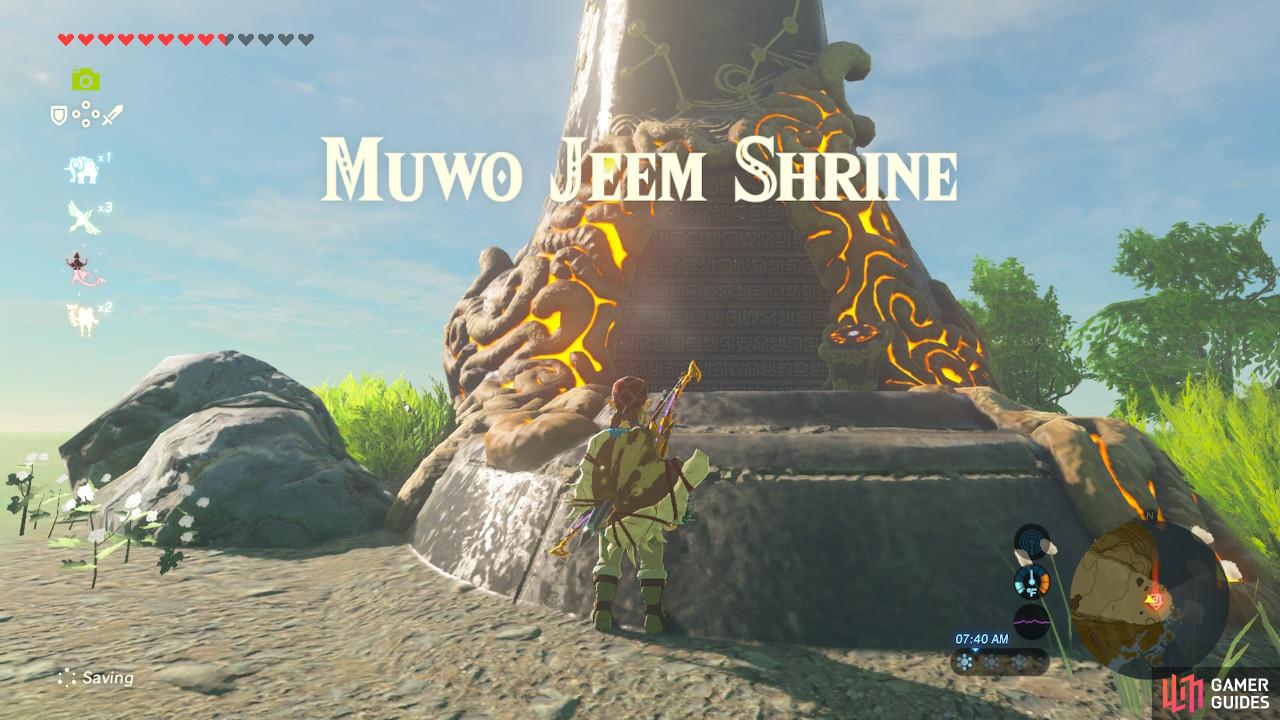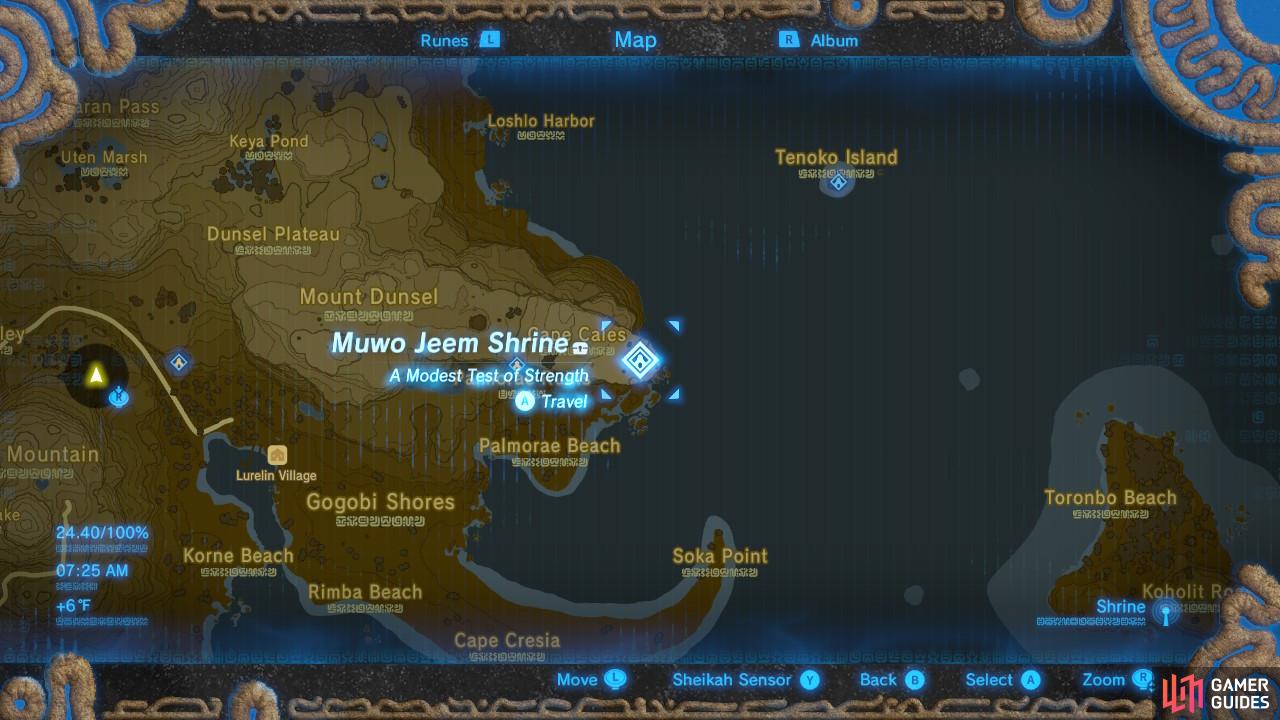 Muwo Jeem Shrine
This Shrine is a modest "test of strength" type of Shrine. The Guardian Scout as a result will drop middle-grade gear and is of middling difficulty. Make sure you are prepared accordingly.
Click here for a guide on defeating this particular type of Guardian Scout.
The treasure chest in front of the monk contains a Royal Bow with a Durability upgrade. Sweet deal. Speak to the monk after you are done dallying around for a Spirit Orb.