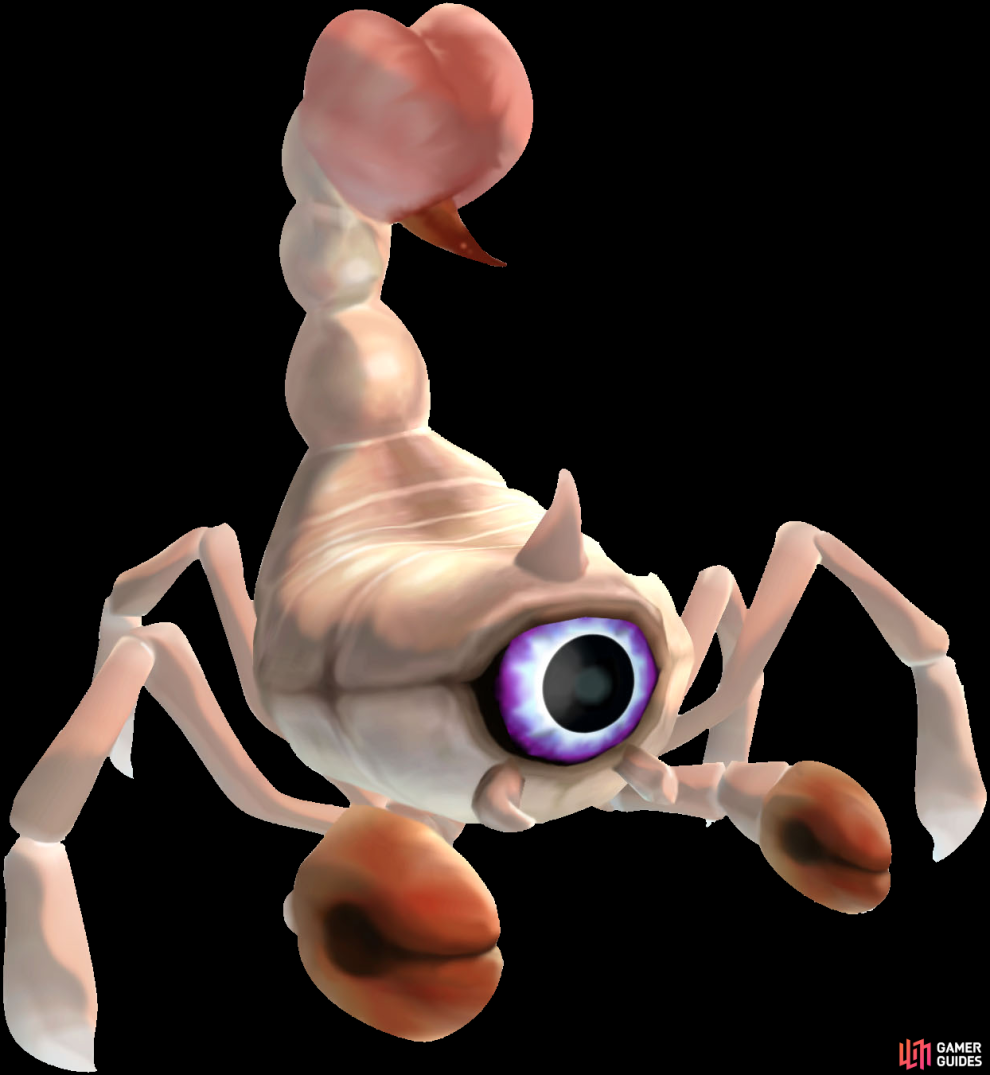 Spoils Gotten: Jelly Blobs, Rupees, Hearts.
Appearance: Whitish scorpion.
Location: Lanayru Mining Facility, Lanayru Sand Sea, Sandship
Weaknesses: Sword - 1 hit, Slingshot - 1 hit, Bomb - 1 hit, Beetle - 1 hit
Attacks: Bite (every 2 seconds)
These small one-eyed scorpions are found in the Lanayru Mining Facility. They are baby scorpions, resembling the boss of the Lanayru Mining Facility, Moldarach. They will attack by jumping on a body part of Link and biting him. They can be defeated by every damaging weapon in one hit. Aracha will sometimes leave behind a Jelly Blob when defeated.