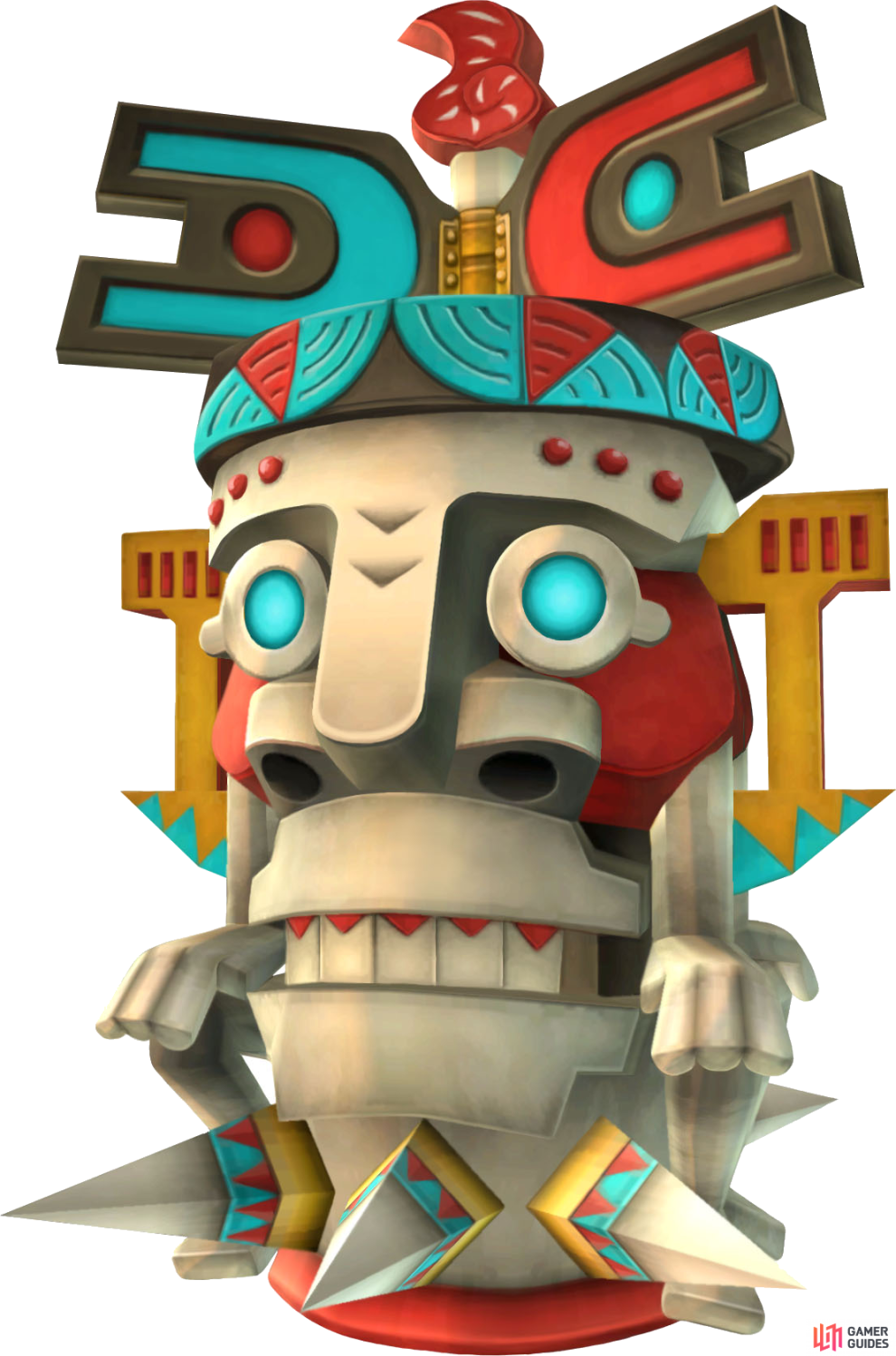 Spoils Gotten: Rupees, Hearts.
Appearance: A moving statue with some red and blue things on top (the propeller).
Location: Lanayru Mining Facility, Sandship
Weaknesses: Sword - 1 hit Bomb - 1 hit
Attacks: Contact
To defeat them, hit their head propeller with the Gust Bellows until their mouth opens up. Destroy both crystals on both sides – one needs a thrust. It may be best to hit the crystal requiring the thrust first to prevent the longer jump.