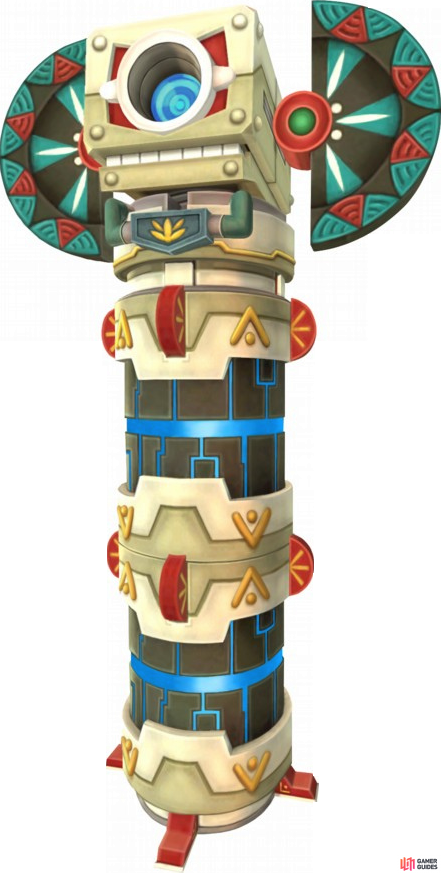 Spoils Gotten: Rupees, Hearts.
Appearance: A statue with a cylindrical body and cubic head that shoots lasers from an eye on its head.
Location: Lanayru Mining Facility, Sandship
Weaknesses: Goddess Sword - 3 hits (Large), 2 hits (Regular)
Attacks: Laser
To defeat these, early on, approach it and hit any body segments with horizontal/horizontal-spin attacks. After the head hits the ground, thrust your sword into the eye. Later, you can use the Bow to directly hit the eye. To stun it, you can shield bash its laser (not recommended for Iron Shields or their upgrades), or twirl its head with the Gust Bellows.