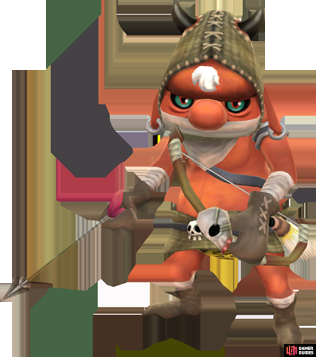 Spoils Gotten: Ornamental Skulls, Golden Skulls, Rupees, Hearts.
Appearance: A Red Bokoblin with a bow and arrow.
Location: Eldin Volcano Summit, Fire Sanctuary, Sandship
Weaknesses: Sword, Bow
Attacks: Contact, Arrow
They use a Bow to attack from a distance. You can pick up any Arrows that miss and hit the ground for yourself.