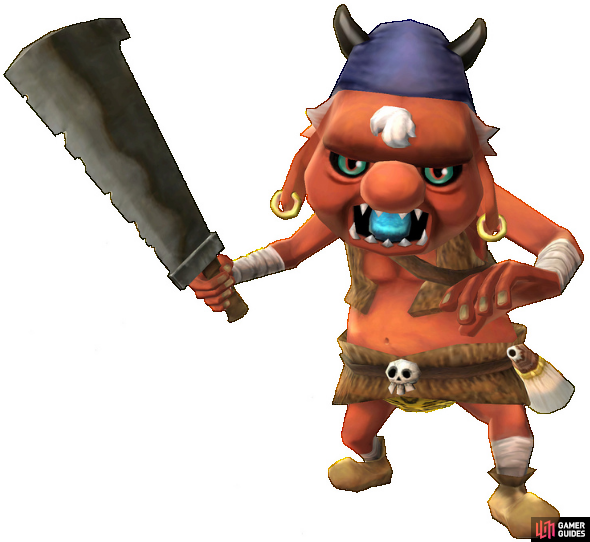 Spoils Gotten: Ornamental Skulls, Golden Skulls, Monster Horns, Rupees, Hearts.
Appearance: A Red Bokoblin with a Horn it uses to call reinforcements.
Location: Lanayru Mining Facility, Sandship
Weaknesses: Goddess Sword - 4 hits
Attacks: Machete
These Bokoblins look much like regular Bokoblin except for the hat they wear, which signifies their status. Bokoblin Leaders will use their horn to call other Bokoblin to fight, and will continue to do so until you kill it.