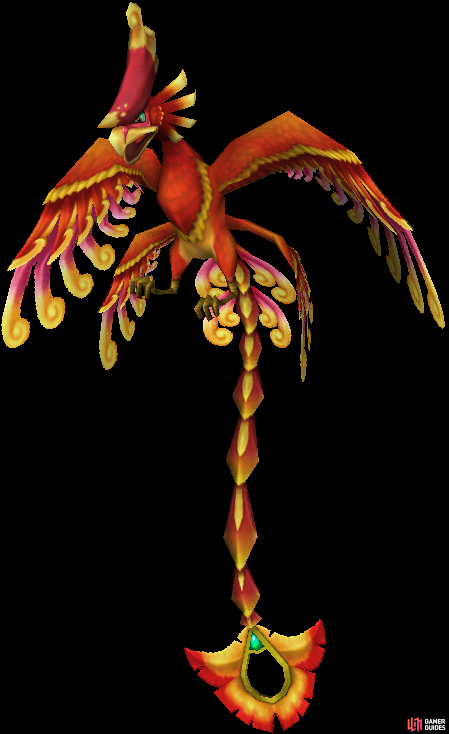 Spoils Gotten: Rupees, Hearts.
Appearance: A large bird with a lengthy tail. Pokemon players can relate it to a less-fantastic Ho-oh; Final Fantasy players can relate it to a Phoenix, but without flame.
Location: Ancient Cistern
Weaknesses: Whip, Sword
Attacks: Fireball
These large birds are found in the Ancient Cistern. They can only be defeated after obtaining the Whip, and you will need to use it to pull the enemy down by its tail. Once this is done, you can then attack it with the sword to defeat it.