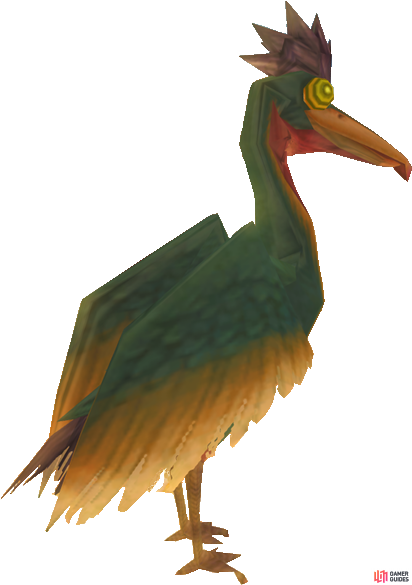 Spoils Gotten: Red Rupee (guaranteed), Hearts.
Appearance: The large birds of the outdoors Lanayru Desert that love dropping rocks on your head.
Location: Lanayru Desert
Weaknesses: Bomb - 1 hit
Attacks: Boulder
These birds will sit on top of poles, waiting for you to come close. You can defeat them from a distance with the Bow and Arrow, or by picking up a bomb with the Beetle and dropping it on the bird from above.