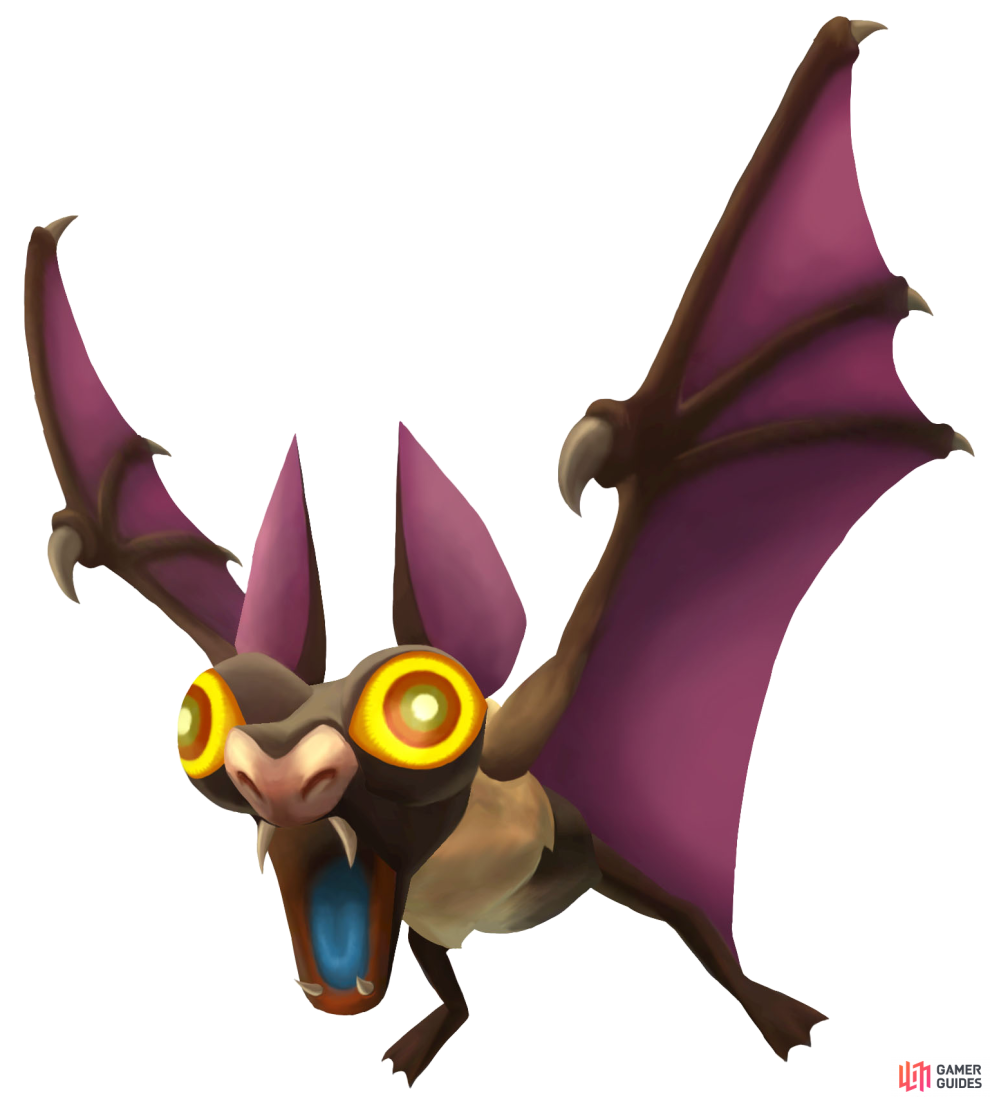 Spoils Gotten: Monster Claws, Rupees, Hearts.
Appearance: A brown bat.
Location: Waterfall Cave (Skyloft), Skyloft (Night), Faron Woods, Skyview Temple, Lanayru Mine, Skyview Temple (Second Time)
Weaknesses: Practice Sword - 2 hits, Goddess Sword - 1 hit, Beetle - 1 hit
Attacks: Bite
Keese serve the same purpose that they have in previous Zelda titles. They are bat-like creatures that fly around the overworld and within dungeons with the primary purpose of trying to dive into you. When they are low enough to the surface, you can use a sword slash to defeat them. Alternatively, they can be defeated with almost any weapon that you have in your arsenal. Furthermore, you can defeat multiple keese at once with a single crack of the whip.Keese attack by diving at you to bite you, and they will only do so when their eyes turn red.