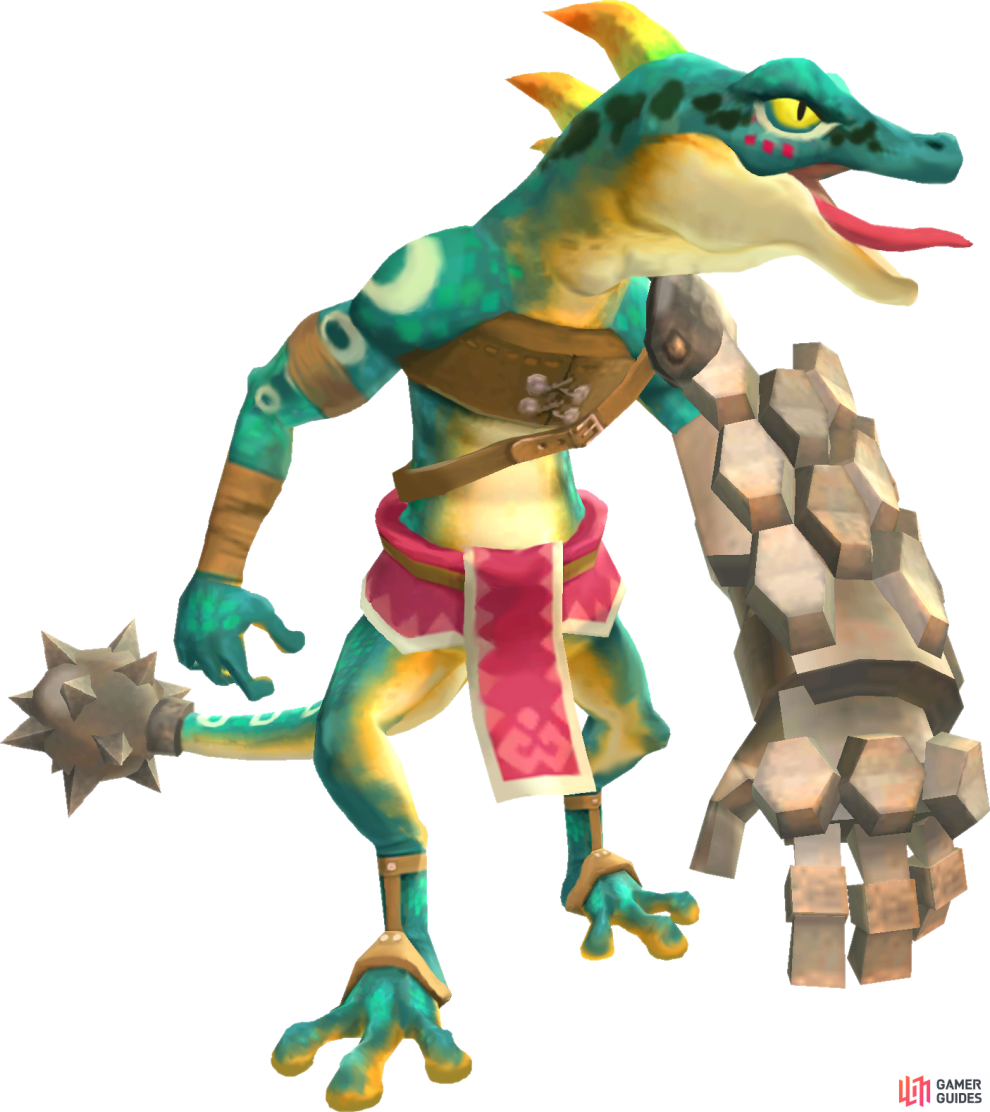 Spoils Gotten: Lizard Tails (guaranteed), Rupees, Hearts.
Appearance: A green lizard with an armguard and spiky tail.
Location: Earth Temple
Weaknesses: Goddess Sword - 9 hits
Attacks: Fire, Tail
Lizalfos resemble lizards with human-like attributes. They wield wooden shields, which they can use to block your attacks. They can simply block your direct attacks or hide under their shield for even greater protection from your blade. They can be defeated with the sword, bombs, or arrows.