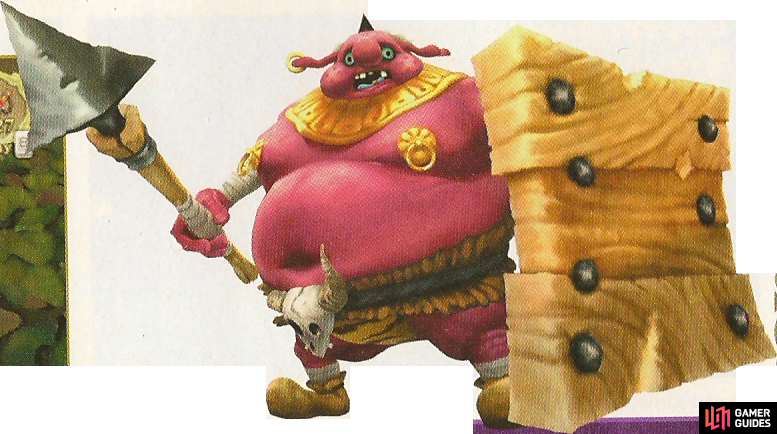 Spoils Gotten: Rupees, Hearts.
Appearance: A big, fat beast with an iron or wooden shield.
Location: Faron Woods (Second Time) Deep Woods (Second Time) Inside the Great Tree Lanayru Desert (Second Time)
Weaknesses: Goddess Sword -25 hits
Attacks: Spear
A Wooden Shield Moblin is a giant purple monster that holds a spear and a large wooden shield. The moblin uses the shield to block your attacks, although it isn't very sturdy. You can slice the shield into pieces, leaving the moblin vulnerable to sword attacks. The moblin's primary attack is using its spear to wind back and deliver a thrusting blow at you. You can quickly dodge the attack and deliver a counter sword slash during the recoil period.