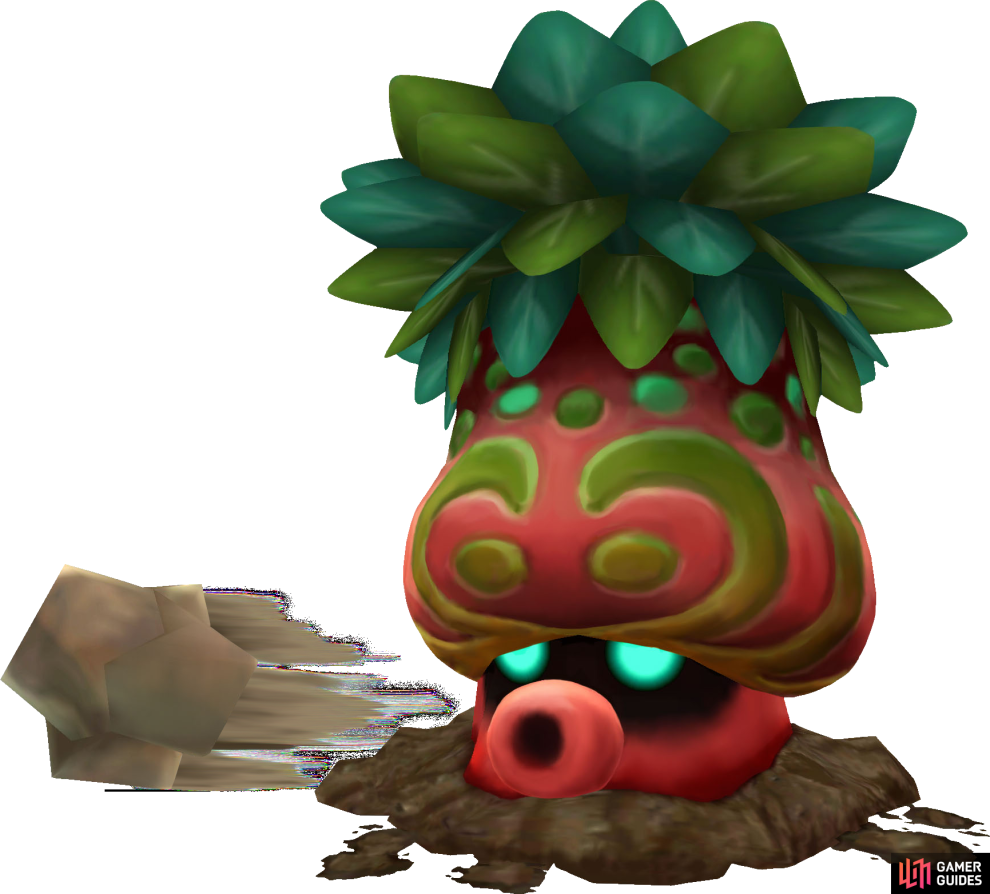 Spoils Gotten: Rupees, Hearts.
Appearance: A big, fat beast with an iron or wooden shield.
Location: Faron Woods
Weaknesses: Shield - 1 hit (Deflect rock), Sword
Attacks: Rock
Octoroks are now land creatures that do not resemble their counterparts from older 2D Zelda titles. They also have some similarities to deku scrubs from previous Zelda games. Octoroks will shoot rocks towards you, but whenever you comes close, they will hide under patches of grass. In order to defeat an octorok, you can deflect the rocks back by lunging your shield forward knocking the rock back towards the enemy. You can also use the sword to slash the rock back, or use the whip to pull the octorok up from underground for a short period of time, allowing you to slash away with your sword.