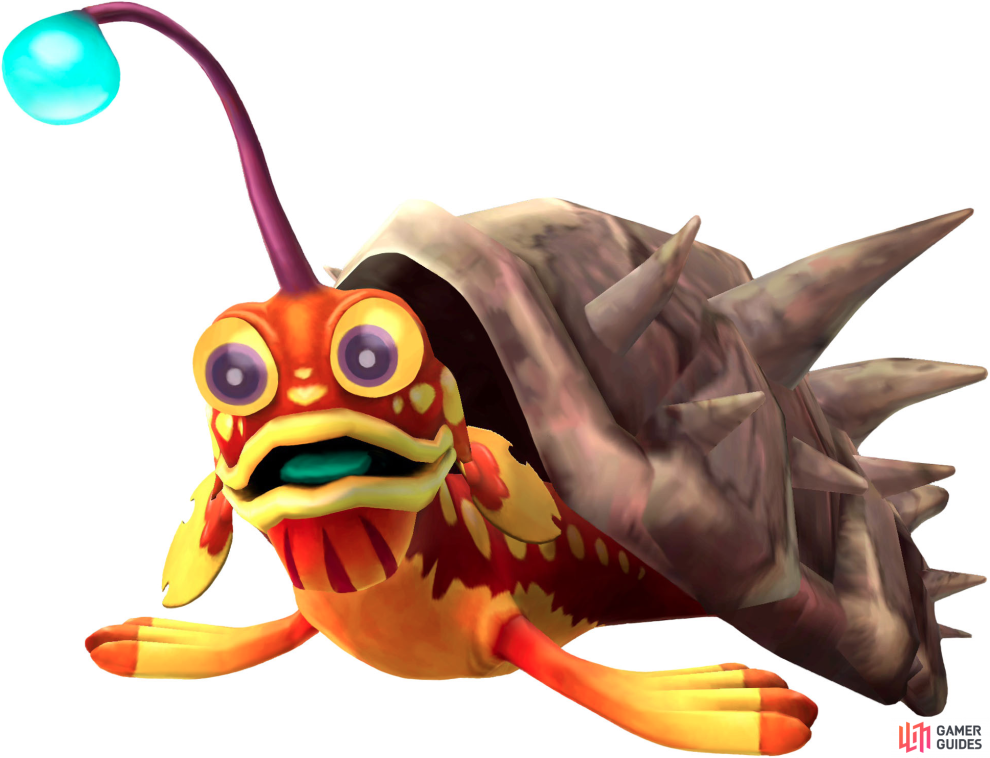 Spoils Gotten: Rupees, Hearts.
Appearance: Sort of a cute, red slug.
Location: Eldin Volcano
Weaknesses: Bombs
Attacks: Contact
Pyrups are tiny seal-like creatures that hide inside walls or beneath rocks. They have a single antenna hanging from its head, the function of which is currently unknown. They attack by spraying a line of fire towards Link, and can also obstruct Link's path in this manner. They can be defeated by throwing a bomb into the hole in the wall they hide in or the rock they hide beneath, killing the enemy in the process.