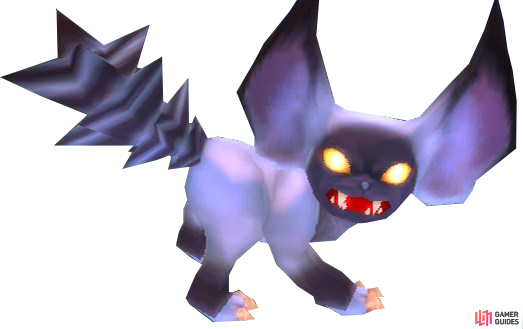 Spoils Gotten: Rupees, Hearts.
Appearance: A whitish-pinkish cat. You had to rescue one real early in the game.
Location: Skyloft (Night)
Weaknesses: Practice Sword - 2 hits
Attacks: Contact
During the day, Remlits are normal cat-like creatures, but at night they turn into aggressive monsters that will attack you. You can't actually kill a Remlit, rather, hit it twice with your sword to stop it from attacking you. If you throw a Remlit after making it passive it will attack again, and the same will happen if they fall off the edge of Skyloft and fly back.