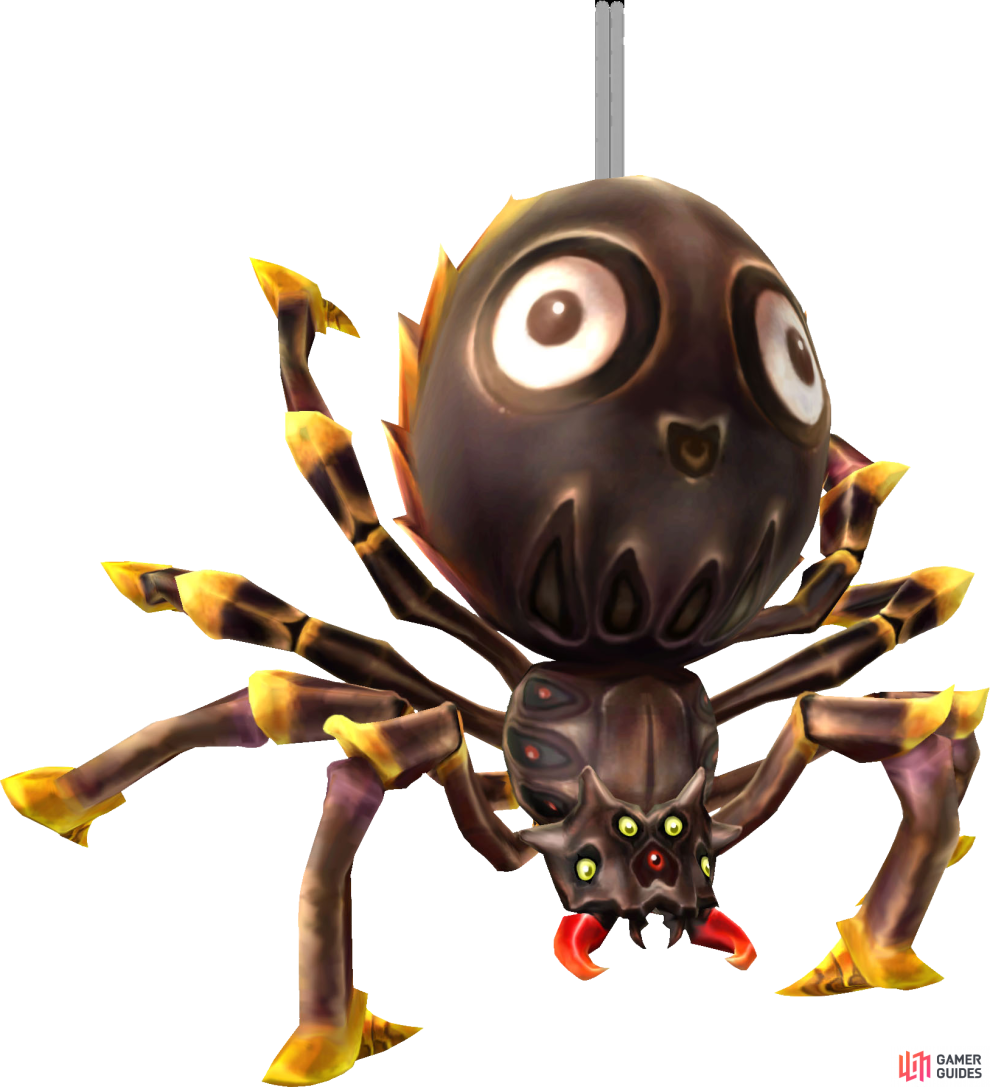 Spoils Gotten: Rupees, Hearts.
Appearance: A big spider. Seriously, that's all you need.
Location: Skyview Temple Skyview Temple (Second Time) Ancient Cistern
Weaknesses: Goddess Sword - 2 hits (or 1, see description)
Attacks: Grab
Skulltula appear very much like their Twilight Princess predecessors. They are spider-like creatures with eight legs whose main attack is to dash its body towards Link. Skulltulas will appear in several different ways. Some just drop down the ceiling, others are hanging from a string, while some have full blown spider webs created to block your path. You can knock down skulltulas by breaking the string or spider web utilizing the beetle.
Once a skulltula is on the ground, you can then use an upward slash to knock the Skulltula on its back, revealing its weak spot. You can then use a fatal blow to kill it in one hit.