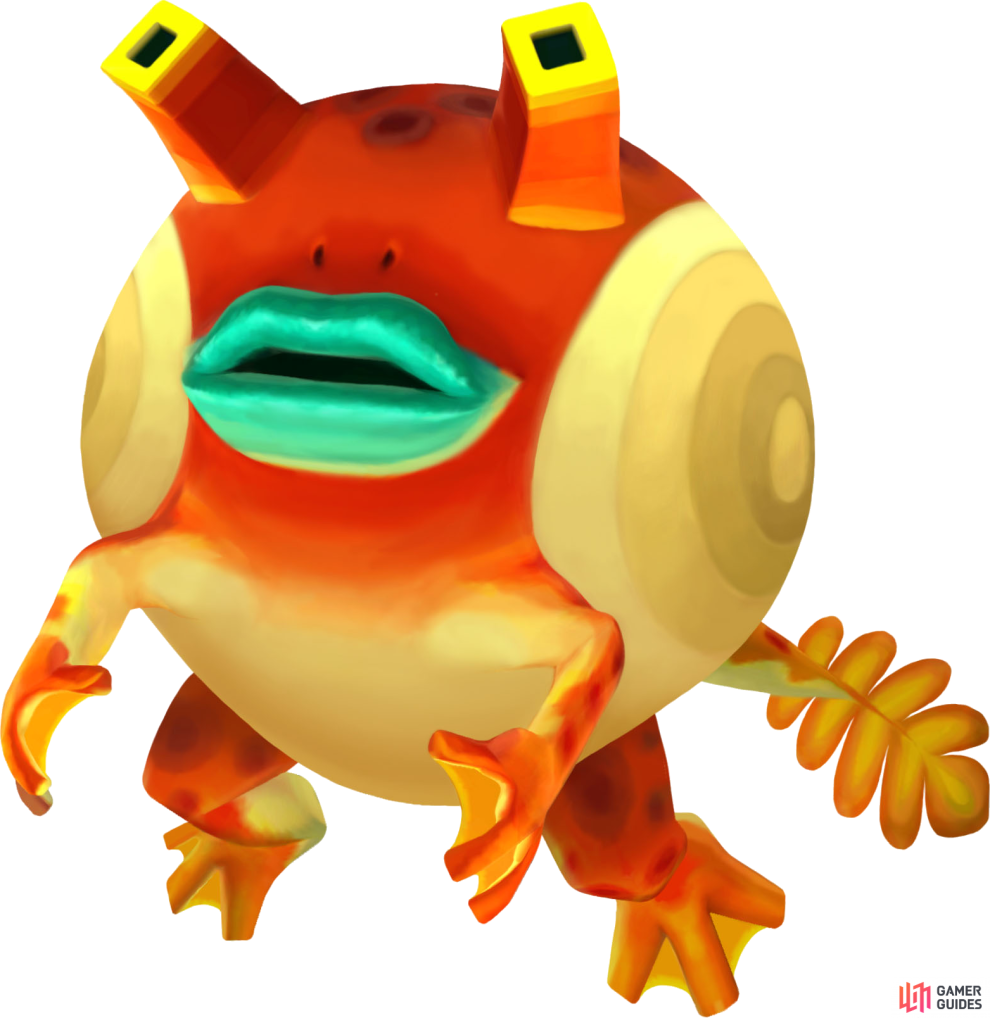 Spoils Gotten: Rupees, Hearts.
Appearance: Only really visible as a red lump in lava with eyes. It loves to shoot fireballs at you.
Location: Earth Temple
Weaknesses: Rolling Ball - 1 hit Sword - 1 hit Skyward Strike - 2 hits
Attacks: Fireball
Magma Spume can be found swimming in pools of lava. They will hop up from the lava to spit out a fireball towards you. These fireballs can be deflected using your shield to bounce them back. You can also use his sword to hit the fireballs, causing them to dissipate. Since this enemy is found in lava, you cannot use his sword to defeat them. Instead he will have to rely on projectile weapons such as the bow and arrow.