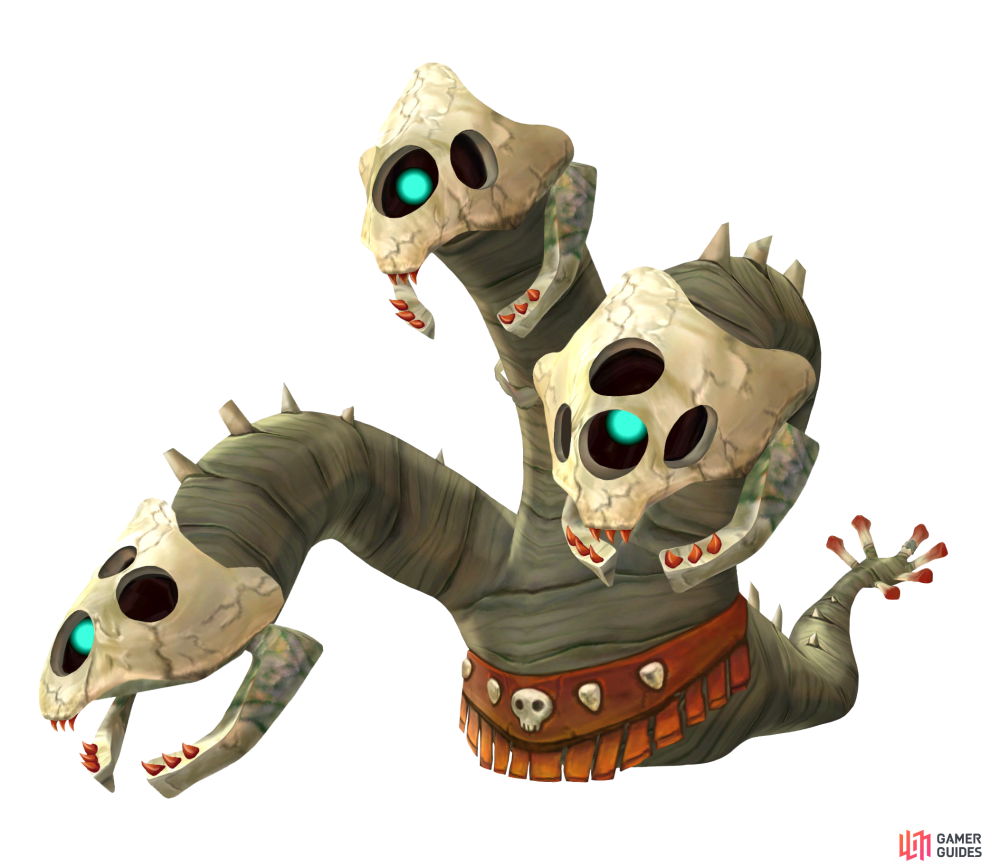 Spoils Gotten: Rupees, Hearts.
Appearance: A snake with three heads.
Location: Skyview Temple, Lanayru Mining Facility
Weaknesses: Sword - 1 hit
Attacks: Headbutt
Staldra is a dragon-like enemy with three heads. To defeat Staldra, you must use a single sword slash to attack all three heads in a row. If you only hit one or two of the Staldra heads, then the chopped off heads will quickly grow back, restoring Staldra to full life.
Each of Staldra's eyes are a Electricish-blue color. However, when you come near, the eyes of Staldra will turn red and it will dash forward trying to attack you. This can easily be avoided by just taking a step back or utilizing your shield.