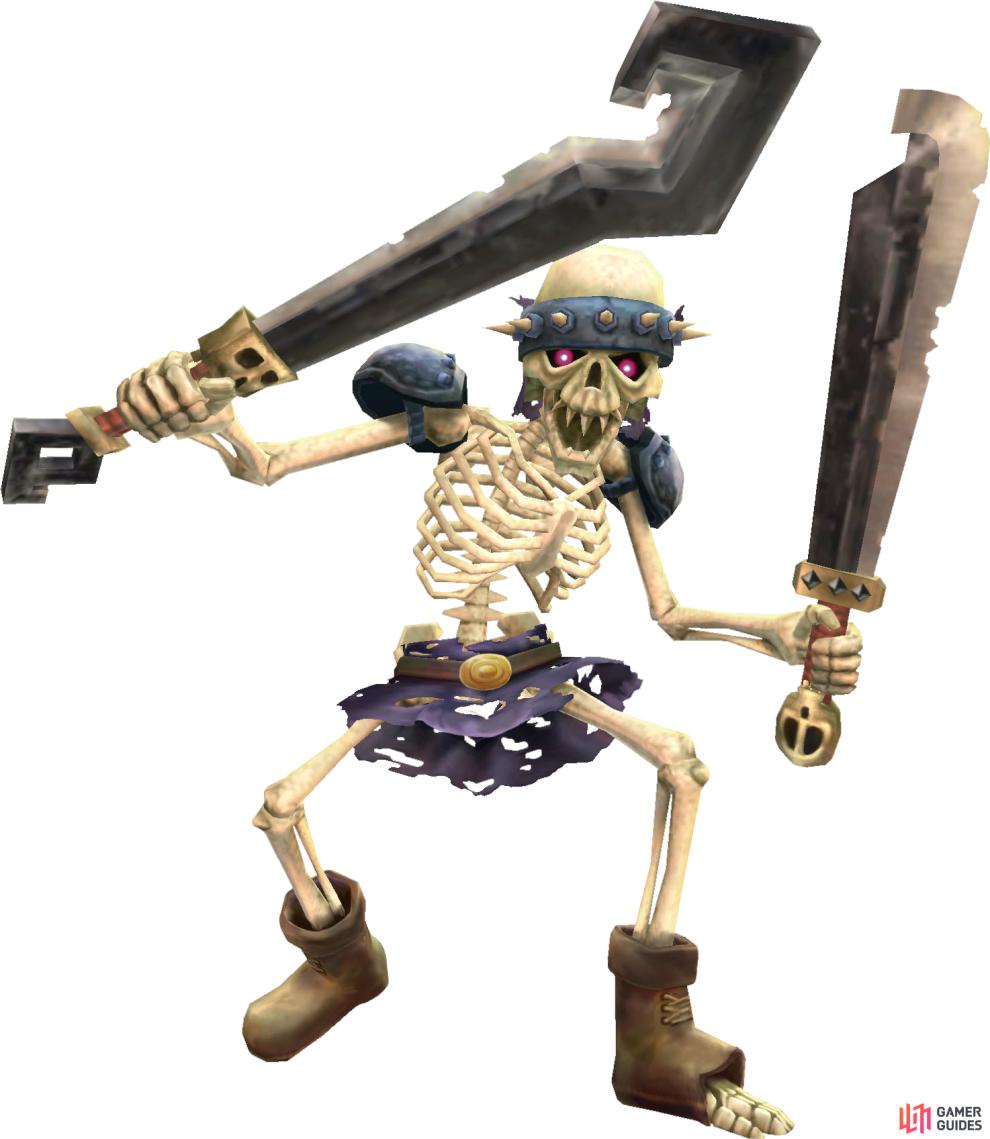 Spoils Gotten: Rupees, Hearts.
Appearance: A big skeleton warrior with two swords.
Location: Skyview Temple
Weaknesses: Sword
Attacks: Contact, Sword Strike
Stalfos are skeleton-like enemies that wield two large swords which they use both to block and to attack. You must attack from specific directions that are unprotected, requiring good timing and accurate sword slashes.
Stalfos has three main attacks. It will quickly swing one sword horizontally, perform a cross-chop with both swords, or raise both swords above its head in preparation for a powerful two-part attack. The Stalfos is defenseless while its swords are above its head, so this is your chance to run around behind it and slash away.