Go forward, towards the sword within the pedestal. The mysterious figure from before will introduce herself as Fi, an agent sent by the goddess to aid the hero in his journey. She will ask for you to take the sword. Approach the pedestal and take the sword, following the prompts given, and basically re-do the advertisement commercial for this game.
Afterwards, hold the Goddess Sword straight up, to the sky, and let it charge for your most powerful move at this point, the Skyward Strike. (Note that this creates a mini-projectile that also will hit the enemy, and the projectile goes along the blade of the sword.)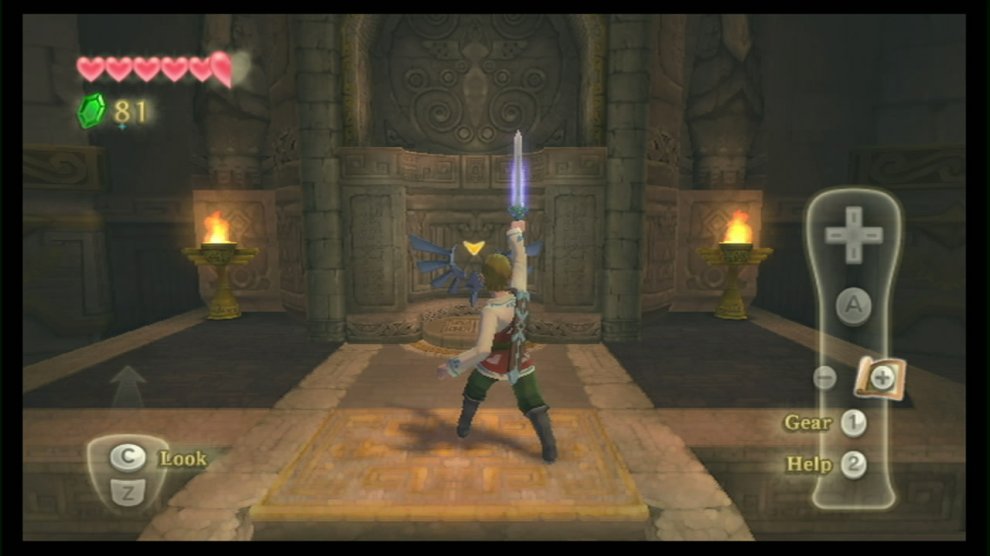 Soon afterwards, you'll speak with the Headmaster, then Fi again. You'll receive the Emerald Tablet . This is the key to going to the surface below (yes, there is a surface). Hit the bluish crest in the room with a Skyward Strike to cause the altar beneath it to raise. You'll then place in the Emerald Tablet and a verdant green ray of light will emanate from the clouds below.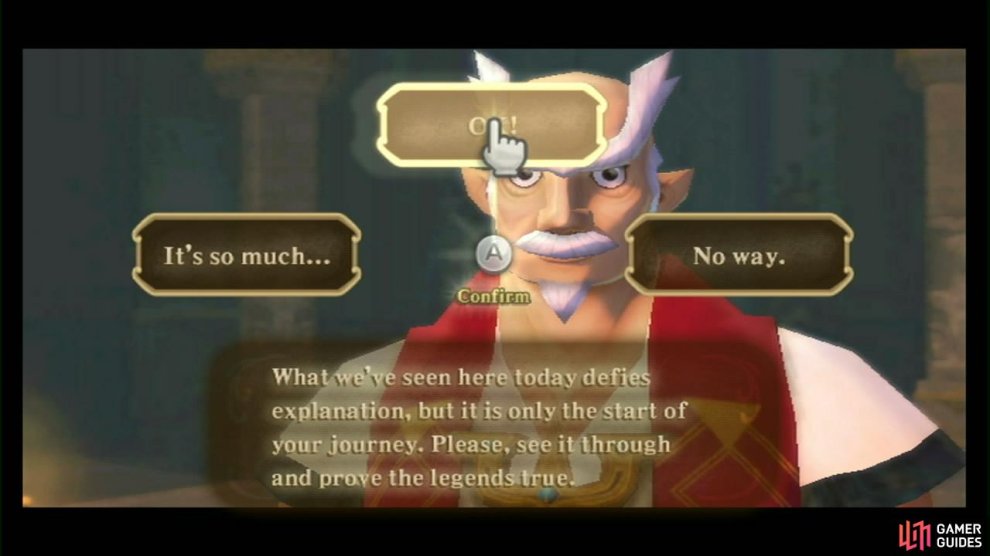 After this, Fi will note that, from now on, she will join you and stay within your Goddess Sword. Press Down to call on her for various info, and do so when locked-on to something for info about it. Much like Navi of Ocarina of Time (in fact, it is worth noting that the fairies of this game went to those nice graphics). Anyhow, leave.