You can now go through the gate to your right, so do so. Continue along the path and a boy will ask you to roll into the nearby tree. Dash at the tree and shake the Nunchuk to hit the tree.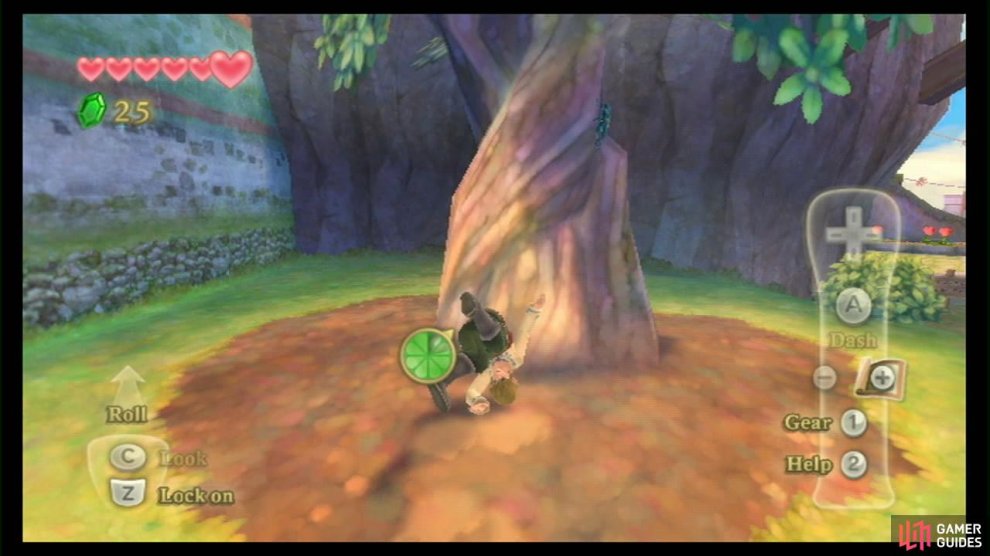 After this, go further along the path to find a few Knight Academy pupils in the southern plaza. Approach them and you'll watch another scene, in which you are introduced to the bully, Groose, and his gang. You also get a bit of help from Zelda … and some other odd things.
After the scene, Zelda advises you to tell her father about what happened. So go to the Knight Academy and to the second floor.